Govt to settle past human rights abuses via non-judicial mechanism
Marguerite Afra Sapiie

The Jakarta Post
Jakarta |

Thu, October 6, 2016

| 10:31 am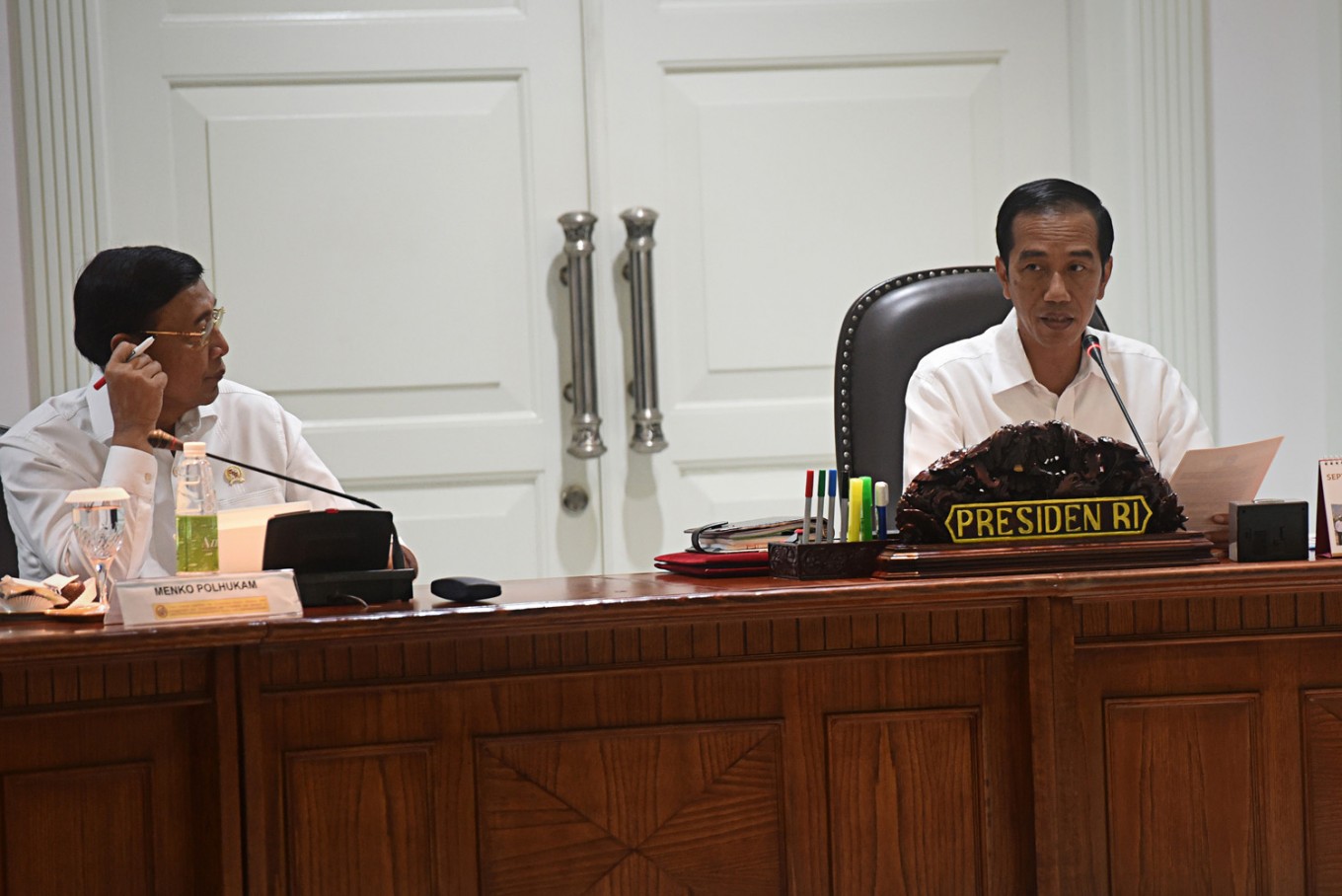 Close talks -- Coordinating Political, Legal and Security Affairs Minister Wiranto (left) observes President Joko "Jokowi" Widodo (right) during a Cabinet meeting at the State Palace in Jakarta on Sept. 16. (Antara/Yudhi Mahatma)
The government is planning to set up a special agency that will use non-judicial mechanisms to resolve past human rights abuses, a minister has said.
Despite criticism by human rights groups and the families of victims, Coordinating Political, Legal and Security Affairs Minister Wiranto believes that a non-judicial process will be the best way to settle past rights abuse cases, arguing that such a mechanism could create win-win solutions for all related parties.
The minister said a non-judicial process could solve the hurdles the government was facing in finding evidence to settle the cases through trials at court. A non-judicial process is also preferable because it can ensure a more peaceful settlement, he went on to say.
Wiranto said non-judicial processes delivered by indigenous laws had been a part of Indonesian culture for a long time.
"When a judicial process is no longer an option, we should utilize what we have [in Indonesia's dispute settlement culture]. We can resolve cases through deliberation and understanding," Wiranto told journalists on Wednesday.
He said the special agency would consist of state institutions, law enforcement agencies and representatives from civil societies.
Wiranto refused to give details on what a peaceful settlement would entail. (ebf)
You might also like :
Comments