Ahok denies he insulted the Quran
News Desk

The Jakarta Post
Jakarta |

Fri, October 7, 2016

| 02:28 pm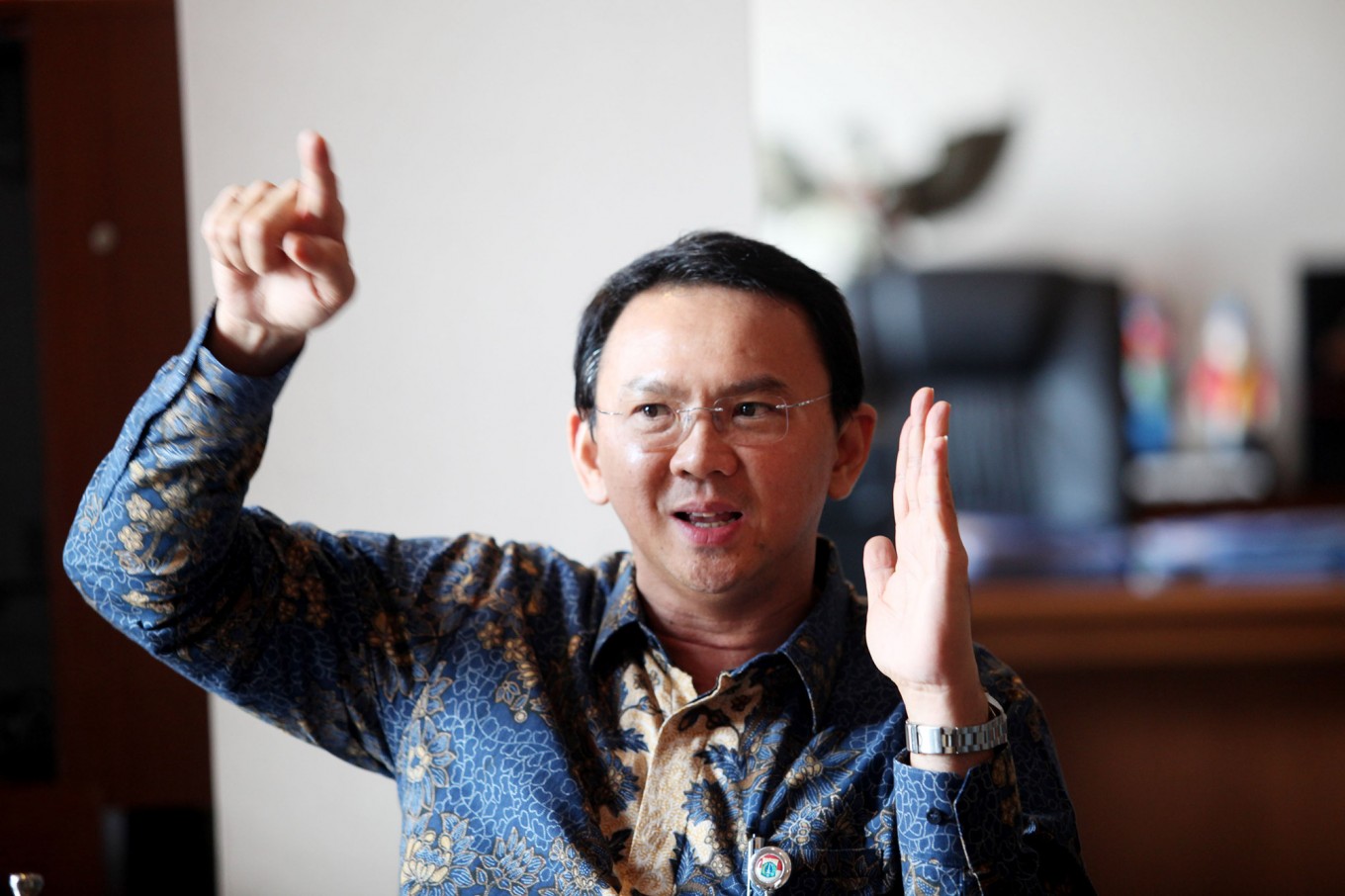 Jakarta Governor Basuki "Ahok" Tjahaja Purnama. (JP/Dhoni Setiawan)
Jakarta Governor Basuki "Ahok" Tjahaja Purnama denies that he insulted verses in the Quran last month and says that his words were taken out of context. Ahok's claim follows protests from some groups who say that the governor engaged in religious defamation.
Ahok said a video published on social media, in which he mentioned the Quran's al-Maidah:51 verse during a working visit to Thousand Islands regency on Sept. 27, was cut and edited and did not display his full conversation with the local residents.
"I did not say [things] that insulted the Quran. I did not say the Quran was stupid. What I said to the local people of Thousand Islands is that if you are fooled by racists and cowards using that verse in the Quran not to vote for me, then don't vote for me," he said on Friday as reported by kompas.com.
He mentioned the al-Maidah verse because the verse is often used by his political opponents to encourage people not to vote for him. Ahok's opponents have used this line of attack against him since he started his political career in East Belitung in 2003.
"There is nothing wrong with the verses in the Quran. It was not the context [of my speech]," Ahok added.
His comments were met with protest by several parties.
A petition on change.org was set up demanding that Ahok make a public apology and stop interpreting the Quran in his own way. As of Friday afternoon, the petition has so far garnered 58,802 signatories.
Novelist Chaidir Hasan, secretary-general of the hard-line Islam Defenders Front (FPI), also filed a report with the National Police's Criminal Investigation Department (Bareskrim) on Thursday, charging Ahok with religious defamation. (rin)
You might also like :
Comments