Ex-Riau Police chief denies terminating 15 cases of forest fires
Marguerite Afra Sapiie

The Jakarta Post
Jakarta |

Tue, October 25, 2016

| 07:41 pm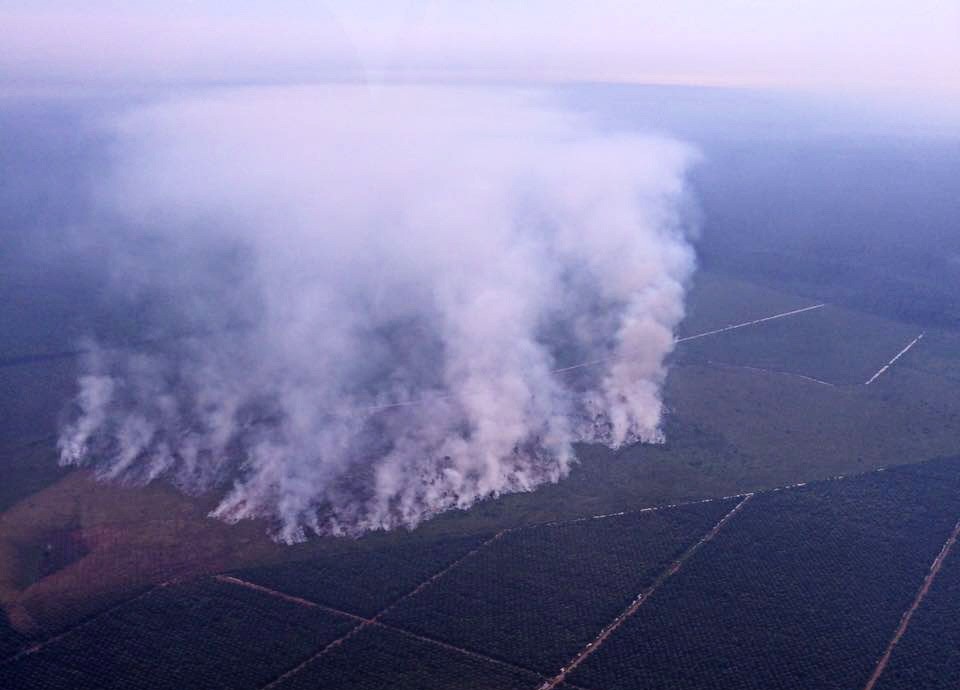 An aerial picture shows land fires in Batu Panjang, Rupat district, Bengkalis regency, Riau province. (Courtesy of the Riau Land and Forest Fire Post's air task force/-)
Former Riau Police chief Insp. Gen. Dolly Bambang Hermawan on Tuesday denied issuing terminations of investigation (SP3s) to 15 companies that were accused of being responsible for forest fires in the province.
Members of the House of Representatives' committee investigating the forest fires on Tuesday sought clarification from Dolly about a statement made by Dolly's successor, Brig. Gen Supriyanto, who said that the SP3s were issued when Dolly was still in charge.
Dolly stressed that out of 18 cases related to bush and forest fires during his term from August 2014 to March 2016, only three were SP3s.
"Three SP3s were [issued] in January when I was still a police chief, even though the issuance was under the police precinct's authority. I don't know about the other cases because I was no longer the police chief," Dolly told the lawmakers on Tuesday.
Dolly further explained that the three SP3s were issued by the Pelalawan police precinct since the force was the one that investigated the allegations, adding that he was sure that the SP3 documents were not issued carelessly as they were based on the facts and the testimonies of witnesses.
The committee's chairperson Benny K. Harman said during an earlier meeting, Supriyanto said he had no idea about the issuance of SP3s. (bbn)
Topics :
You might also like :
Comments