Navy sets strict recruitment process to exclude homosexuals
Nani Afrida

The Jakarta Post
Jakarta |

Thu, October 27, 2016

| 08:50 pm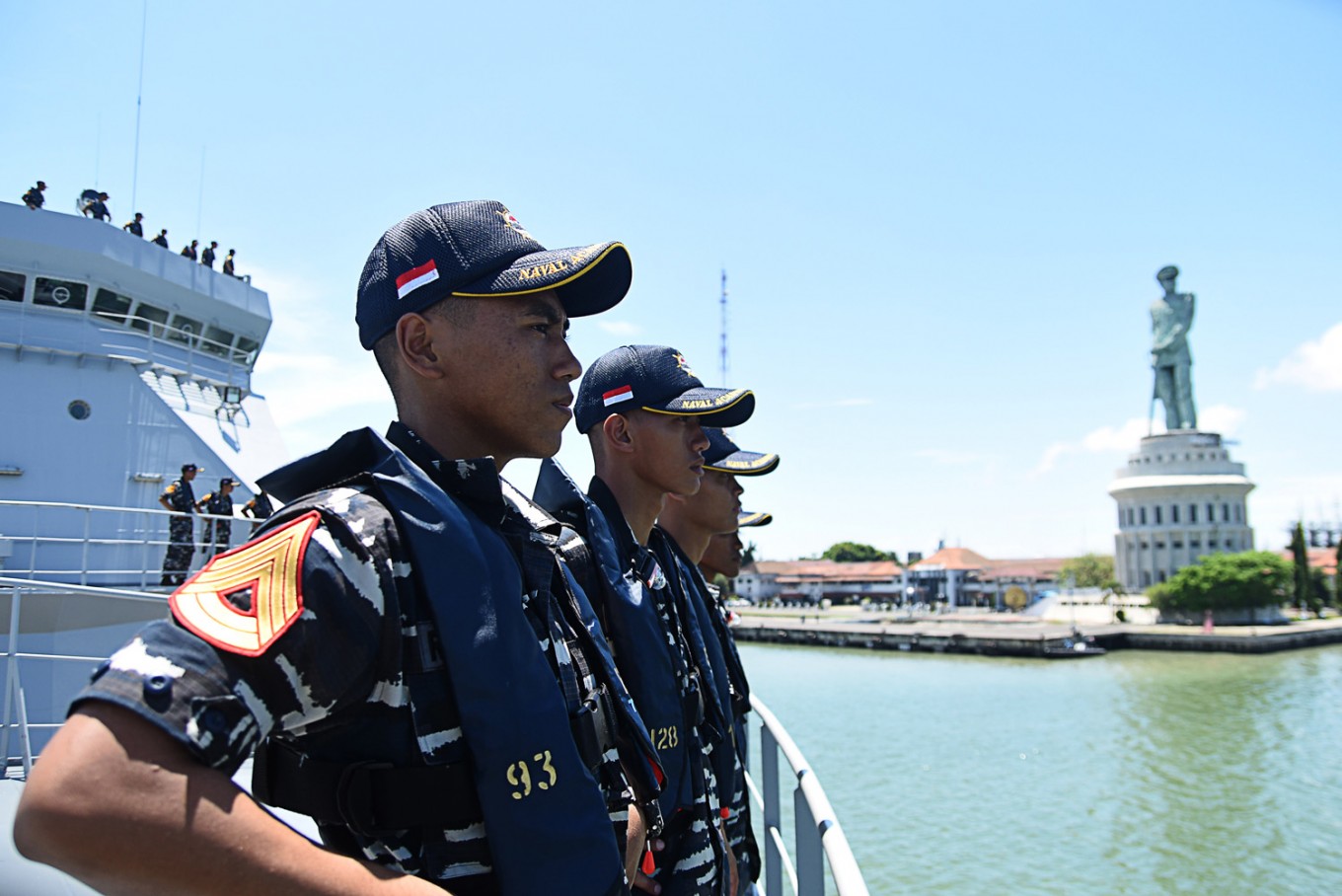 Indonesian Navy Academy (AAL) cadets parade on the deck of warship KRI Banda Aceh (BAC)-593 during an event at Eastern Fleet (Koarmatim) Port in Surabaya, East Java, on Oct.11. (Antara/M. Risyal Hidayat)
The Indonesian Navy ensures that none of its personnel are homosexual by implementing a strict and thorough recruitment process, a top official has said.
Even though Navy personnel spend most of their time on male-only warships or naval bases, the institution is free of homosexual behavior, Navy chief of staff Admiral Ade Supandi claimed in a recent interview.
"I haven't seen any indications [of homosexuality in the Navy]. We prevent this problem by implementing a strict recruitment process, which includes a mental and psychological test," he said.
New recruits receive mental, psychiatric and psychological training while at the academy or during missions on warships, Ade said.
Navy bases have the core task of supporting warships, he said, explaining that the base had five functions namely rebase, repair, replacement, rest and recreation.
"So that our personnel will not get bored, and we expect no violation [of those five functions]," Ade added.
Although Lesbian, Gay, Bisexual and Transgender (LGBT) sexualities are not illegal in Indonesia, the country with the largest Muslim population in the world, the LGBT community has faced social stigma and discrimination following remarks made by government officials against LGBT people earlier this year.
Indonesia still prohibits LGBT people from serving in the military, while some countries such as the US, Israel, the UK, Brazil, Bahamas and Australia have allowed open homosexuals to serve in the military. (rin)
Topics :
You might also like :
Comments