Indonesia promotes financial inclusion with new strategy
Ina Parlina

The Jakarta Post
Jakarta |

Fri, November 18, 2016

| 03:29 pm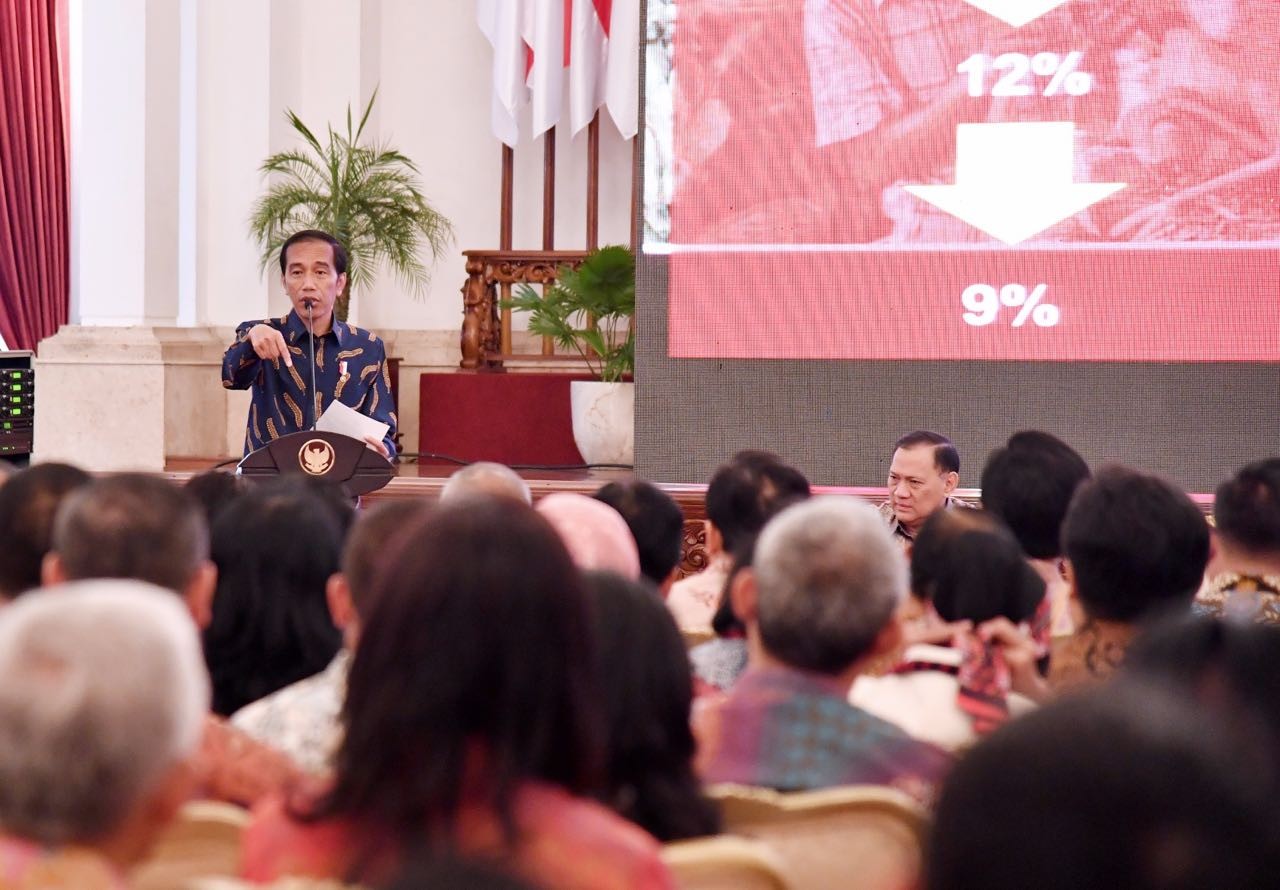 Banking for all: President Joko "Jokowi" Widodo delivers his remarks during the launch of the National Strategy for Financial Inclusion (SNKI) at the State Palace on Friday as Bank Indonesia Governor Agus Martowardojo looks on. (Courtesy of the Presidential Office /File)
The government introduced on Friday a coordinated national strategy to promote financial inclusion in an effort to open up access to banking services for more people.
The so-called National Strategy for Financial Inclusion (SNKI) will focus on six pillars: financial education, public financing facilities, financial information mapping, supportive regulations, distribution networks and intermediation facilities and consumer protection.
President Joko "Jokowi" Widodo said he expects the strategy would help Indonesia, home to more than 250 million people, increase the proportion of its citizens who have bank accounts from the current 36 percent to 75 percent by 2019.
"There are many citizens who have no bank accounts. This make it difficult for them to get access to loans from banks or financial institutions," the President said at the State Palace during the ceremony to launch the SNKI.
The success of the implementation of SNKI, which was jointly prepared by Bank Indonesia, the Finance Ministry and the National Team for the Acceleration of Poverty Alleviation (TNP2K), will also help the government to channel the money from its social assistance programs to the public more effectively, President Jokowi said.
"I have instructed all ministers not to distribute the assistance funds in cash. They must be channeled through our banking system," the President said. (hwa)
Topics :
You might also like :
Comments