Accompanying text of Ahok video not intended as transcript: Buni Yani
Safrin La Batu

The Jakarta Post
Jakarta |

Wed, December 14, 2016

| 07:20 am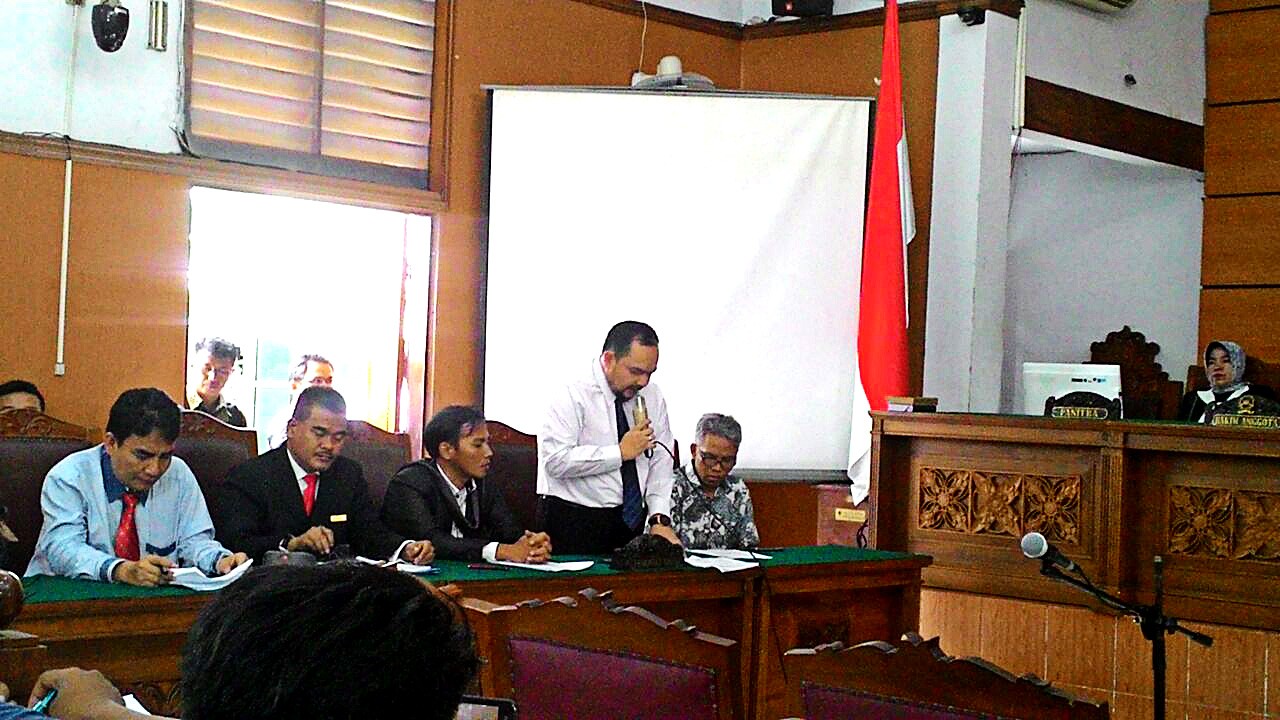 Suspected -- Buni Yani (right, in batik t-shirt) listens to his pretrial motion read out by one of his lawyers during a hearing at the South Jakarta District Court on Tuesday. (JP/Safrin La Batu)
Buni Yani, the uploader of an edited video of Jakarta Governor Basuki "Ahok" Tjahaja Purnama's allegedly blasphemous remarks, has argued that the accompanying text of the video he uploaded on his Facebook account was a mix of his opinion and the gist of Ahok's remarks in the video, not a transcript of Ahok's speech.
The argument was put forward in his pretrial motion that was read by his lawyers during the first hearing at the South Jakarta District Court on Tuesday.
"[The accompanying texts] were not the transcriptions of the video, which has the duration of one hour and forty minutes. It is rather the essence [of Ahok's remarks] mixed with [Buni's] personal opinion," one of Buni's lawyers, Aldwin Rahardian, said in the hearing, reading from Buni's pretrial motion.
(Read also: Buni Yani accuses investigators of not following proper legal procedures)
Buni has been named a suspect of inciting religious and ethnic hatred for uploading the video. In his Facebook post about the video on Oct. 6, Buni wrote an accompanying text that was similar to Ahok's remarks but lacked the word "pakai" or "using" from his original video.
In the original video, Ahok said "ladies and gentlemen […] you have been deceived by the use of Al Maidah 51 [of the Quran]", meanwhile in the accompanying texts, Buni wrote "ladies and gentlemen [Muslim voters] have been deceived by Al Maidah 51". (jun)
You might also like :
Comments