Indonesia eyes higher Chinese tourist numbers, 2.4 million in 2017
Farida Susanty

The Jakarta Post
Jakarta |

Thu, December 22, 2016

| 11:23 am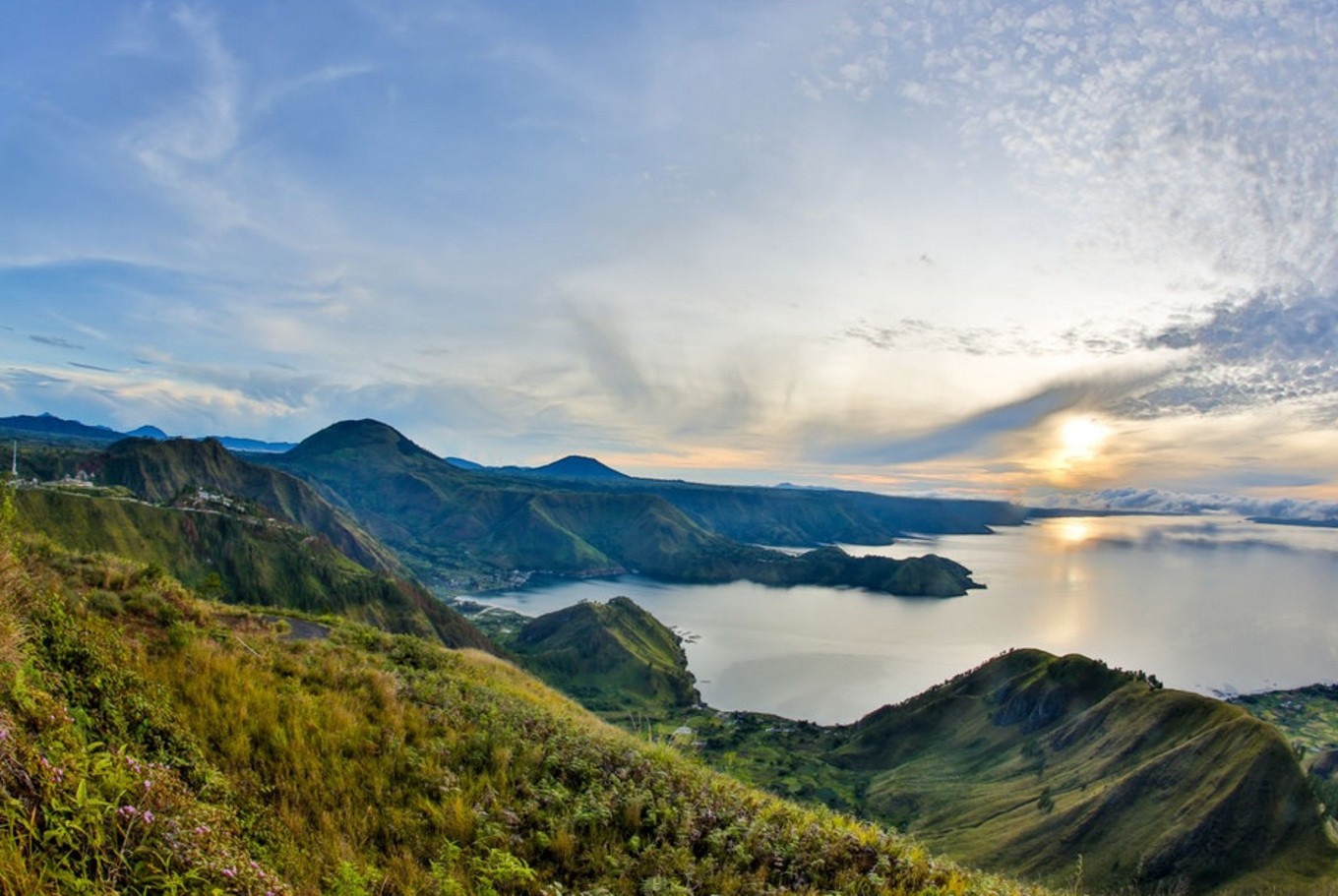 The scenery of Lake Toba (Pesona Danau Toba/-)
The government has set a higher target for tourist arrivals from China next year, despite political and immigration issues that might hinder the plans.
The Tourism Ministry says it hopes to attract 2.4 million Chinese tourists from Greater China, which includes Taiwan and Hong Kong, in 2017, higher than the 2.1 million tourists this year. The effort has been undertaken following the positive trend of visits this year, in which China sits as the top contributor of foreign tourist arrivals this year.
Tourism Minister Arief Yahya shrugged off political concerns, which include mass protests, many of which have had an element of anti-Chinese sentiment, as well as the visa-free policy for Chinese tourists that has reportedly been misused by Chinese workers.
"There is always a risk in any kind of task [...] please be outward looking, if we rescind it [the visa-free policy], our work will go to waste," he said on Wednesday.
Public concerns have mounted recently about the visa-free policy, particularly for Chinese tourists, as data from the Directorate General of Immigration revealed that most tourists found to have violated the policy are of Chinese nationality.
However, the ministry reiterated that it would go ahead with its plan to attract more Chinese tourists, particularly by opening more flights to secondary cities in China as well as through digital promotion.
With regard to air links, the ministry has pledged to set aside at least 20 percent of its US$15 million incentive for airlines to open routes connecting Indonesian and Chinese cities. The incentive is intended to cushion losses suffered by airlines in the initial operation of the new routes.
Meanwhile, national flag carrier Garuda Indonesia and the country's largest low-cost carrier Lion Air have also opened direct flights from Chinese cities to Indonesian cities such as Jakarta and even Manado, North Sulawesi.
The ministry estimates that 80 percent of tourists arrive in the country by air.
The effort to attract Chinese tourists is part of the government's overall program to attract 15 million tourists next year, a 25 percent increase from the 12 million tourists this year. It expects to see a gradual increase to 20 million tourists by 2019.
As of October, 9.4 million foreign tourists had arrived, according to the Central Statistics Agency (BPS).
The government's effort to lure Chinese tourists appears to have a valid basis, as China has been the world's leader in international tourism and outbound tourism since 2012, with more than 100 million outbound tourists each year.
However, Indonesia has not fully seized the opportunity, as the Thailand tourism council expects 8.9 million Chinese tourists to visit this year, a figure which is projected to increase to 9.8 million arrivals next year.
The Association of Indonesian Tour and Travel Agencies (ASITA) is also upbeat about the prospect of Chinese tourist arrivals next year, as it had not found any visa misuse among Chinese tourists joining its tour packages.
"[Perceived anti-Chinese] sentiment has also not hurt business so far, no one has canceled group bookings," ASITA chairman Asnawi Bahar said.
The association aims to welcome 5,000 Chinese tourists in the country during the Chinese New Year celebrations in January next year, as well as having eight road-shows in Chinese cities like Guangzhou next year. The road-shows will be business-to-business meetings between Indonesian and Chinese tour agents.
A similar sentiment was also voiced by Indonesian Hotel and Restaurant Association (PHRI) chairman Hariyadi Sukamdani, stating that so far the hotel business had not suffered any problems.
"We ask for the government and the immigration office to handle the Chinese cases proportionally because they could be politicized. The arrivals will keep on increasing next year as long as there are no political difficulties," he said.
State airport firm Angkasa Pura II even stated that it had established a special business project unit to boost Chinese tourist visits this year for three of its airports including Kualanamu International Airport and Silangit Airport in North Sumatra, as well as Supadio Airport in West Kalimantan.
Tourism observer from the University of Indonesia, Jajang Gunawijaya, said the government move to focus on Chinese tourists was reasonable with ample outbound tourists. "The [immigration and sentiment] issues will not affect tourism as long as we keep doing the promotion," he said.
"There is always a risk in any kind of task [...] please be outward looking, if we rescind it [the visa-free policy], our work will go to waste."
Topics :
You might also like :
Comments