Netizen faces charges for calling heroes 'kafir'
Liza Yosephine

The Jakarta Post
Jakarta |

Thu, December 22, 2016

| 11:05 am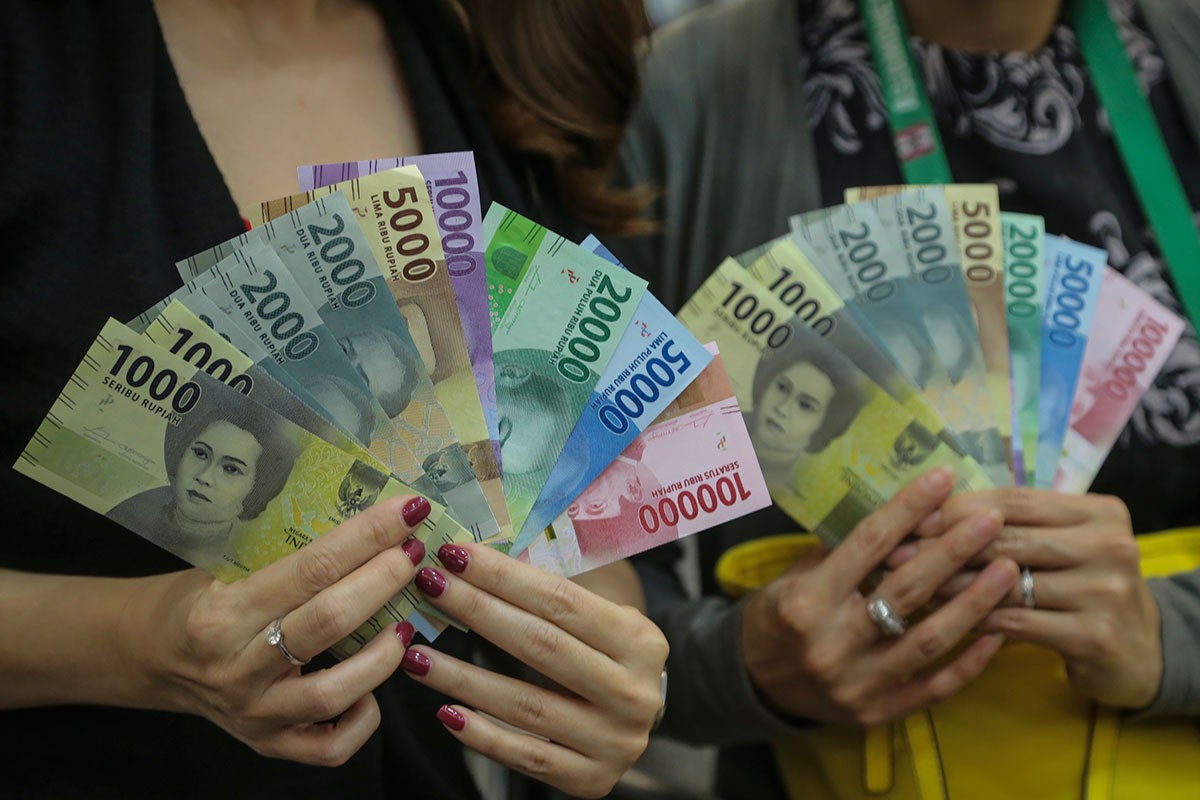 Two women hold up newly released banknotes at a Bank Indonesia representative office in Riau Islands, Batam, on Monday. (Antara/M N Kanwa)
Not everyone is happy with the design of the new banknotes recently released by Bank Indonesia. But a Twitter user's sectarian rants against the banknotes — which feature 11 national heroes — may have crossed the line and could result in criminal charges.
Dwi Estiningsih, the owner of Twitter account @estiningsihdwi, was reported to the police for allegedly spreading hatred after posting a tweet saying that five of the 11 heroes featured in the new banknotes are kafir (infidels).
On Dec. 19, Dwi, who has over 23,000 followers, wrote: "How amazing this Muslim majority country is. From hundreds of heroes, five out of 11 are kafir heroes."
Her post started a fierce debate among netizens on the popular social media platform. As of Wednesday evening, it was met with 534 retweets and 160 likes.
Among the replies included the official account of the Indonesian Air Force (TNI-AU) @_TNIAU. The account, which has over 105,000 followers, replied, "I'm sorry miss, one of the Air Force heroes, Agustinus Adisucipto, did not think of RELIGION while he was struggling for NKRI [Unitary State of the Republic of Indonesia], what have you done for NKRI?"
The post from the Air Force was further responded to by thousands of netizens, many of whom praised the move by the military account. As of this writing, the post had been retweeted over 5,000 times and liked by almost 2,000 accounts.
Achmad Zaenal Efendi, secretary of the Communication Forum of Fighters for Indonesia (Forkapri), was apparently offended by Dwi's tweet. Acting on behalf of Forkapri, Achmad on Wednesday reported Dwi to the Jakarta Police for allegedly violating Article 28 of the Information and Electronic Transactions (ITE) Law on spreading messages containing hatred against a particular religion, ethnicity or race.
Forkapri chair Birgaldo Sinaga, who is included as a witness in the report, expressed hope that the police would follow up the report even if Dwi apologized.
Birgaldo specified that two tweets had caused offense. In addition to the first tweet that used the word kafir, another tweet had labeled non-Muslim heroes as traitors.
"So we pushed for the police to enforce the law. There shouldn't be any more citizens of this nation who can berate and insult our national heroes who fought for independence of the nation and presented it to us all," Birgaldo told reporters at the police headquarters in South Jakarta after lodging the report.
Of the featured heroes on the banknotes, four were of the Christian faith, namely Gerungan Saul Samuel Jozias Ratulangi, Frans Kaisiepo, TB Simatupang and Herman Johannes, while I Gusti Ketut Pudja was Hindu.
Indonesia is home to the world's largest Muslim population, but the country upholds a national motto of "Bhinneka Tunggal Ika" (Unity in Diversity).
You might also like :
Comments