Government inaction creates space for rising intolerance in Indonesia
Marguerite Afra Sapiie

The Jakarta Post
Jakarta |

Wed, February 1, 2017

| 06:27 am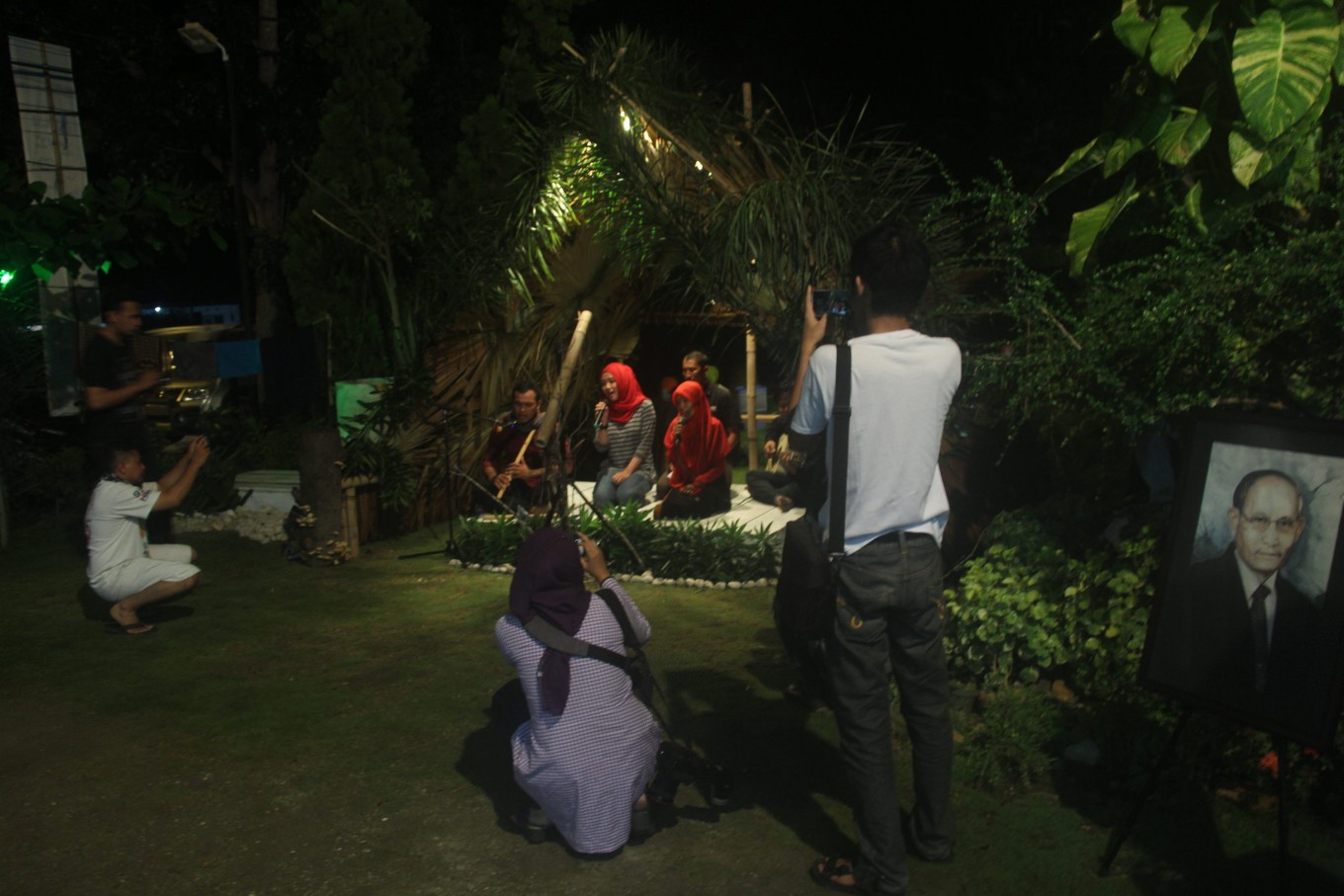 Artists take a stage in Tadarus Puisi or Study in Poetry in Gorontalo on Monday, Dec. 26, last year, an event held to promote tolerance. (JP/Syamsul Huda M. Suhari)
Religious intolerance in the country has risen following President Joko "Jokowi" Widodo's ascension to power in 2014 as the government has turned a blind-eye to increasing acts of intolerance against religious and ethnic minorities, a report has said.
The report from human rights watchdog Setara Institute revealed that violations of religious freedom increased to 208 incidents in 2016 from 197 in 2015 and 134 in 2014, while acts of religious intolerance increased to 270 last year from 236 in 2015 and 177 in 2014.
From 270 acts of intolerance, 140 acts reportedly involved state actors, including police officers and local administrations. Most of this intolerance occurred in the form of discriminative laws and indifference to intolerant behavior directed against minorities.
Meanwhile, 130 acts of religious intolerance were committed by non-state actors, including local citizens, Islamic-based groups, the Indonesian Ulema Council (MUI) as well as the firebrand Islam Defenders Front (FPI).
"The number of cases involving state actors is rising," said Halili, a Setara Institute researcher on religious freedom.
(Read also: Coping with growing intolerance in Indonesia)
According to Halili, law enforcement officials, particularly the police, still face the same-old dilemma when it comes to their responsibility to suppress intolerant groups committing violence against religious minorities. There were 16 cases where the police turned a blind-eye to acts of religious intolerance in 2016.
The police tend to be soft on intolerant groups who in most cases carry the mantle of "Muslim-majority". This suggests that the police want to preserve and secure stability before freedom and human rights as they are worried that siding with the minority might escalate conflict in the country, he said.
Such attitudes seem to make it difficult for law enforcement bodies to act decisively against intolerant groups. In fact, according to Halili, the government and its law enforcement bodies should always refer to the 1945 Constitution, which guarantees freedom of religion and belief for all Indonesians.
"If the government does not refer to the Constitution, the violations will continue. Jokowi will just continue the legacy of the former president [Susilo Bambang Yudhoyono], where the effort [to uphold religious freedom] was stagnant and violations kept repeating," he added.
Last year saw incidents of violence against minority religious groups such as the Gafatar, Ahmadiyah, Shia and Christian communities as well as believers of indigenous and native faiths. The highest number of cases occurred in West Java with 41 cases followed by Jakarta with 31 cases and East Java with 22 cases.
Ex-members of Gafatar, which has been banned by the government, have been the victims of intolerant acts, including suffering the humiliation of being evicted from their homes in Kalimantan in January 2016.
In a recent case in Bandung, West Java, the Reformed Injili Indonesia Church was forced to cancel a Christmas service following a protest by dozens of members of an Islamic group. The police were criticized for caving in to the mob.
Setara Institute deputy chairman Bonar Tigor Naipospos said the first two years of Jokowi's administration had failed to improve on the Yudhoyono administration in terms of supporting religious freedom in Indonesia. "The President has to always be careful in policy-making so that he will not lose the popular vote. Any political actor in Indonesia always tries to look like he's supportive of Islam," Bonar told The Jakarta Post.
Topics :
You might also like :
Comments