Hundreds of inmates at Pondok Bambu Women's Penitentiary cast their votes
Callistasia Anggun Wijaya

The Jakarta Post
Jakarta |

Wed, February 15, 2017

| 12:29 pm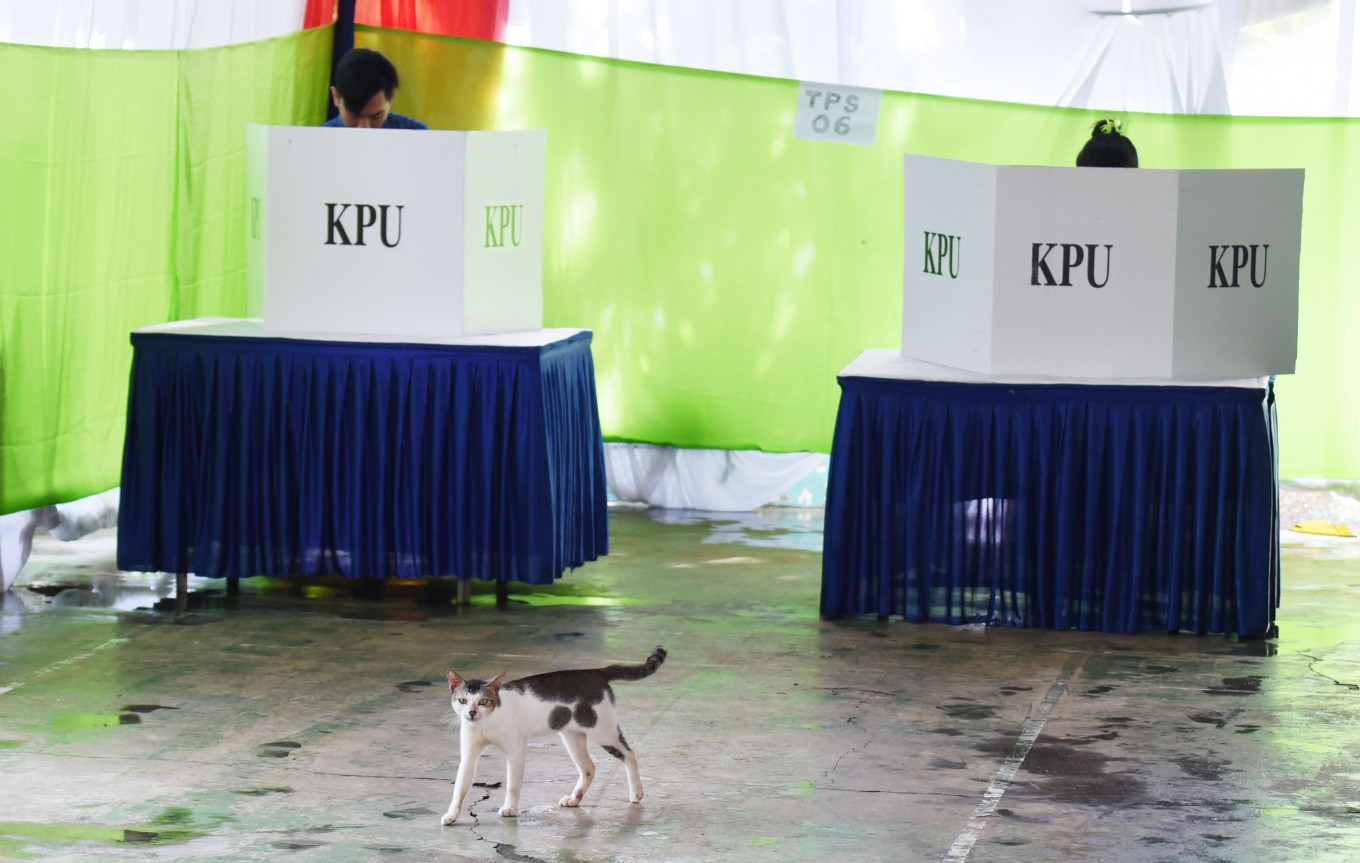 A cat walks past booths at a polling station in Rawa Barat, Jakarta, on Wednesday. (Antara/Akbar Nugroho Gumay)
Hundreds of inmates at the Pondok Bambu Women's Penitentiary in East Jakarta cast their votes in the Jakarta gubernatorial election on Wednesday morning at a polling booth inside the prison.
The inmates appeared enthusiastic exercising their right to vote. They made a neat line before entering the booth at 7 a.m.
An inmate jailed for drug possession, who asked to remain anonymous, said she hoped the future leader would be able to solve Jakarta's traffic problems.
"I hope the governor can make Jakarta free from traffic jams, although I still have to serve another 17 years in prison. I also hope the elected governor will give me more remissions," she said jokingly.
She said she was made aware of the three candidates' programs after watching election coverage on TV, which can be accessed for several hours in the morning and evening.
Of the 157 registered voters in the prison, 13 have been released.
(Read also: Patients from mental institution allowed to vote in West Jakarta)
Several well-known figures like corruption defendant Angelina Sondakh, former health minister Siti Fadilah Supari and convicted murderer Jessica Kumala Wongso are not registered to vote.
Jakarta Women's Penitentiaries head Ika Yusanti said their names were among 547 inmates registered in the temporary voter's list.
"They can cast their votes from 12 p.m., or an hour before the polling booth closes, by showing their electronic identification card," Ika said. (trw)
You might also like :
Comments