Runoff campaign period set to start in early March
Callistasia Anggun Wijaya

The Jakarta Post
Jakarta |

Thu, February 23, 2017

| 12:01 am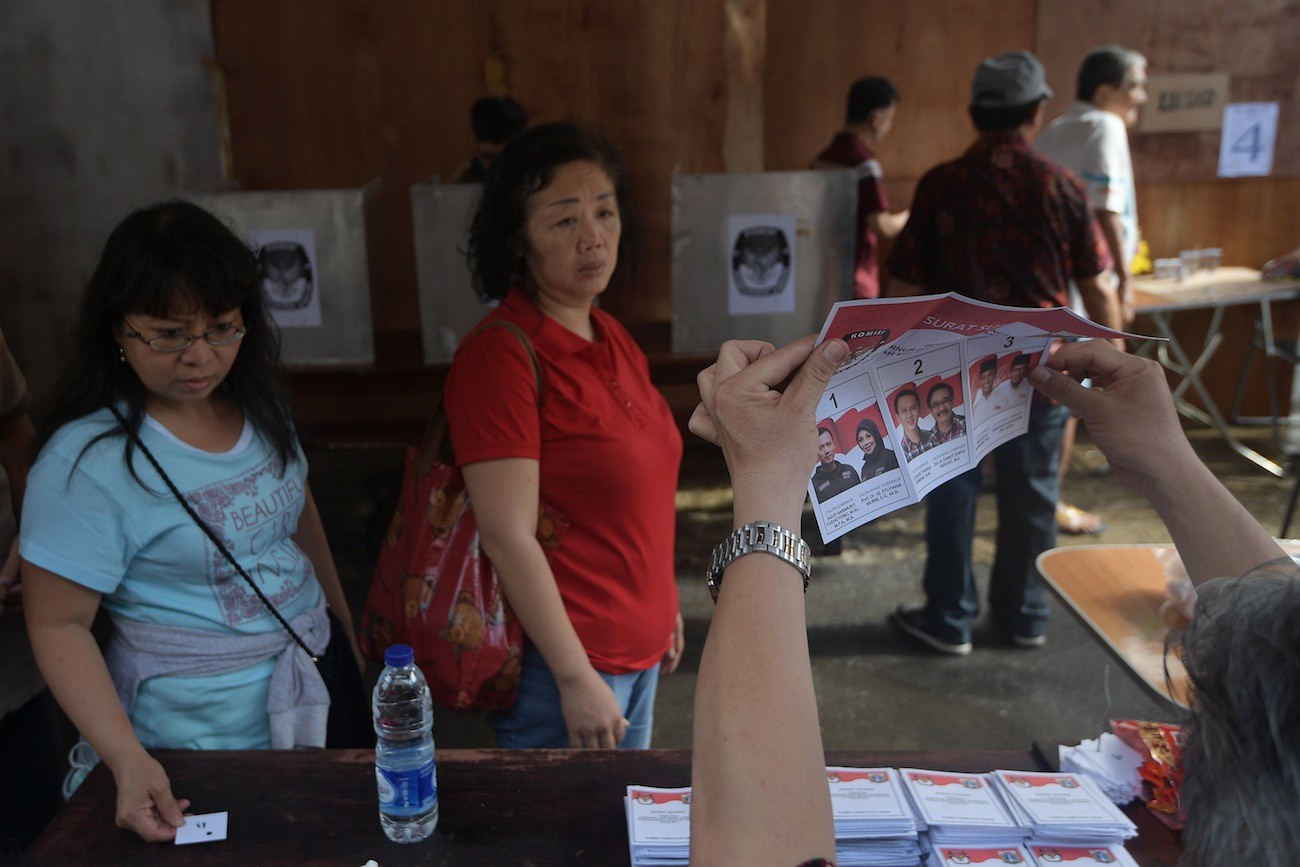 Let's vote: Jakarta residents wait to vote at polling station 4 in Glodok, Tamansari, West Jakarta, during the gubernatorial election on Feb. 15. (Antara/Sigid Kurniawan)
The Jakarta General Elections Commission (KPU) has stated that the campaign period for the second round of the gubernatorial election slated for April will begin in early March.
That would place it around three days after the commission officially announces the candidate pairs that will contest in the runoff.
KPU Jakarta commissioner M. Sidik said the commission was aiming to make an official announcement on the organizing of the second round of the election on March 4 after it completed the recapitulation of ballots from the Feb. 15 election.
"At least, if we announce it on March 4, the campaign period can start three days after that," Sidik said at the KPU Jakarta office in Paseban, Central Jakarta, on Wednesday.
(Read also: KPU Jakarta to update voter list in March)
KPU Jakarta head Sumarno added that the campaign period would last for one-and-a-half months, during which time the two candidate pairs competing in the race would have a chance to carry out various activities, including meeting directly with Jakarta residents and attending an official debate.
"The central KPU office has suggested we hold two debates because the campaign period will be quite long. It is hoped that in the debates all candidates can address the city's problems," Sumarno said.
He added that the KPU Jakarta was still discussing whether it would hold one or two debates, given the limited funds obtained by the commission.
Unlike in the first round, he said, both candidates were prohibited from spreading campaign materials and holding mass gatherings in the next campaign period.
"It will be the KPU Jakarta that will promote everything related to the election and introduce the candidates to residents," Sumarno said. (ebf)
You might also like :
Comments