Papua's economy slowing down due to Freeport saga: Bank Indonesia
Nethy Dharma Somba

The Jakarta Post
Jayapura, Papua |

Wed, March 8, 2017

| 01:21 pm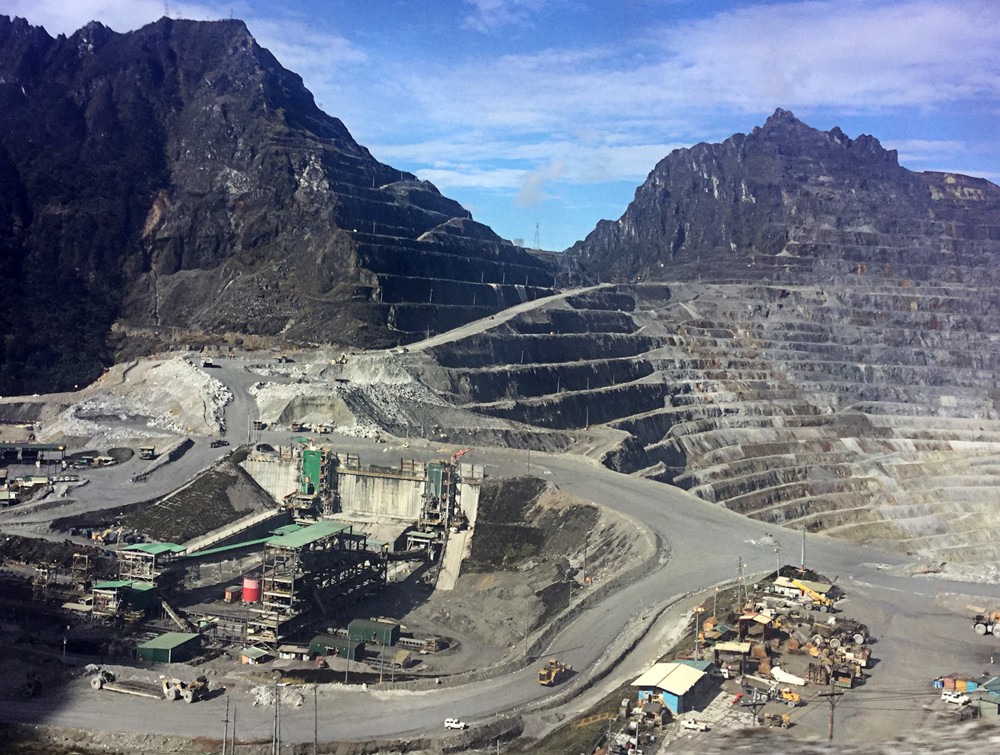 A heavy vehicle passes gold and copper miner PT Freeport Indonesia's (PTFI) mining areas in Grasberg, Tembagapura, Mimika, Papua. (thejakartapost.com/Nethy Dharma Somba)
The prolonged contractual dispute between the government and PT Freeport Indonesia, which has prompted the giant miner to temporarily suspend production, has resulted in weakening economic growth in Papua, especially in the mining sector.
"Bank Indonesia's assessment has projected that Papua will see economic contraction in the second trimester. This is a result of the declining performance in the mining sector due to the dispute. Whatever the outcome of the negotiation, Papua's economy will be affected," Joko Supratikto, the head of Bank Indonesia's Papua representative office, said on Wednesday.
"Overall, economic growth in Papua in 2017 is predicted to stand between 3 and 3.5 percent year on year," he said in the provincial capital of Jayapura.
Last year, Papua saw 9.21 percent economic growth, higher than the national figure of 4.95 percent.
Mining contributed to 42 percent of the growth, he added.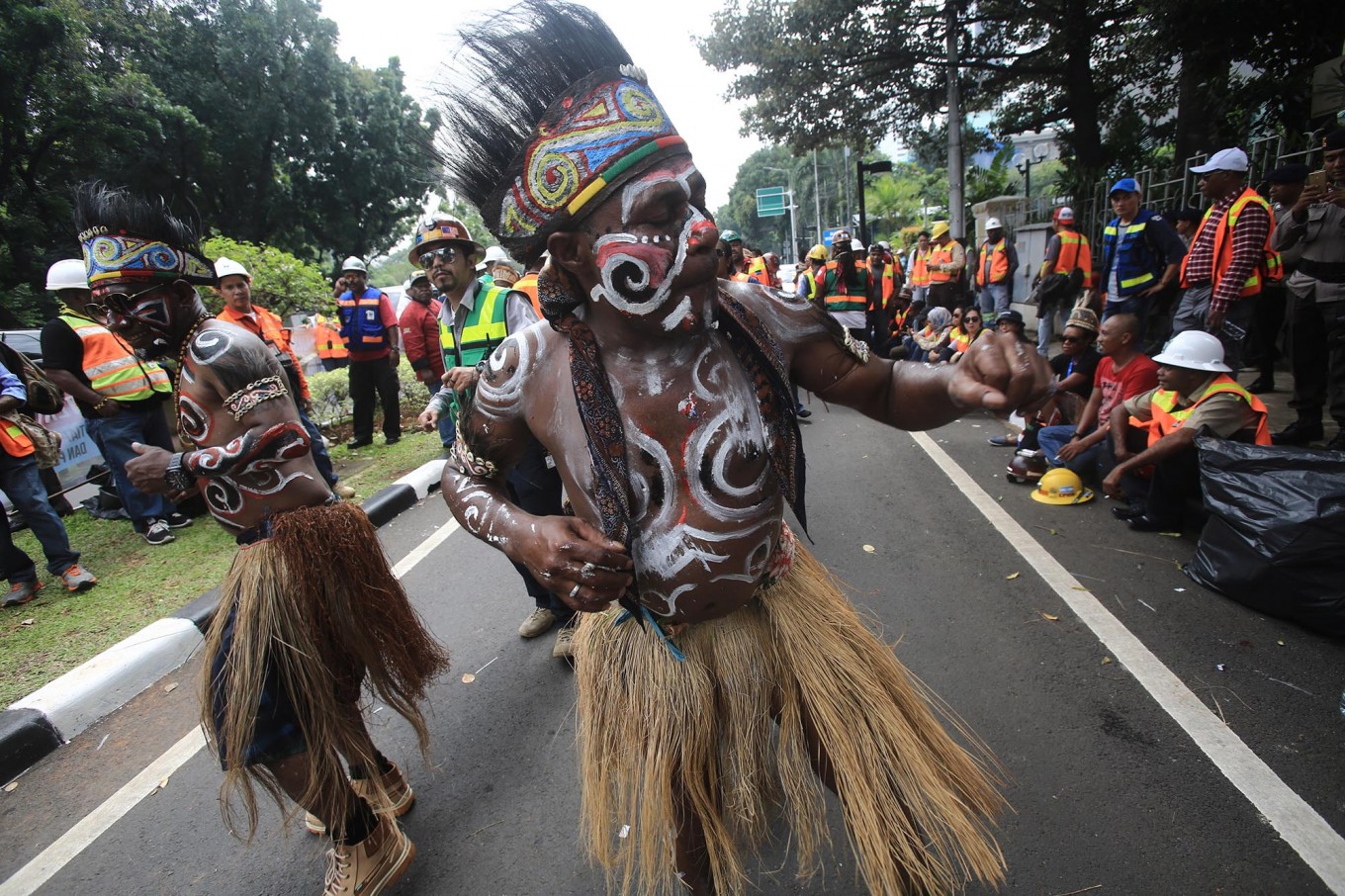 Several Papuans dance during a demonstration of Freeport workers in front of the Energy and Mineral Resources Ministry in Jakarta on Tuesday. They demand the government and Freeport find settlement as soon as possible so the mining company can resume operations.(JP/Dhoni Setiawan)
Bank Indonesia has suggested that the Papua administration boost other industries such as fisheries, agriculture, forestry, husbandry, and tourism, to compensate for the shortfall.
(Read also: 'Government prepares funding scheme to buy Freeport's shares')
The subsidiary of the US-based Freeport McMoRan has been in a dispute with the government following the issuance of new regulations that oblige the company to convert its contract of work into a special mining license, divest 51 percent of its shares within a decade of production and build a new smelter.
The miner has reportedly laid-off off 1,525 workers since Jan. 12. (bbs)
You might also like :
Comments