Yogyakarta activists call for end to violence against women
Bambang Muryanto

The Jakarta Post
Yogyakarta |

Thu, March 9, 2017

| 09:26 pm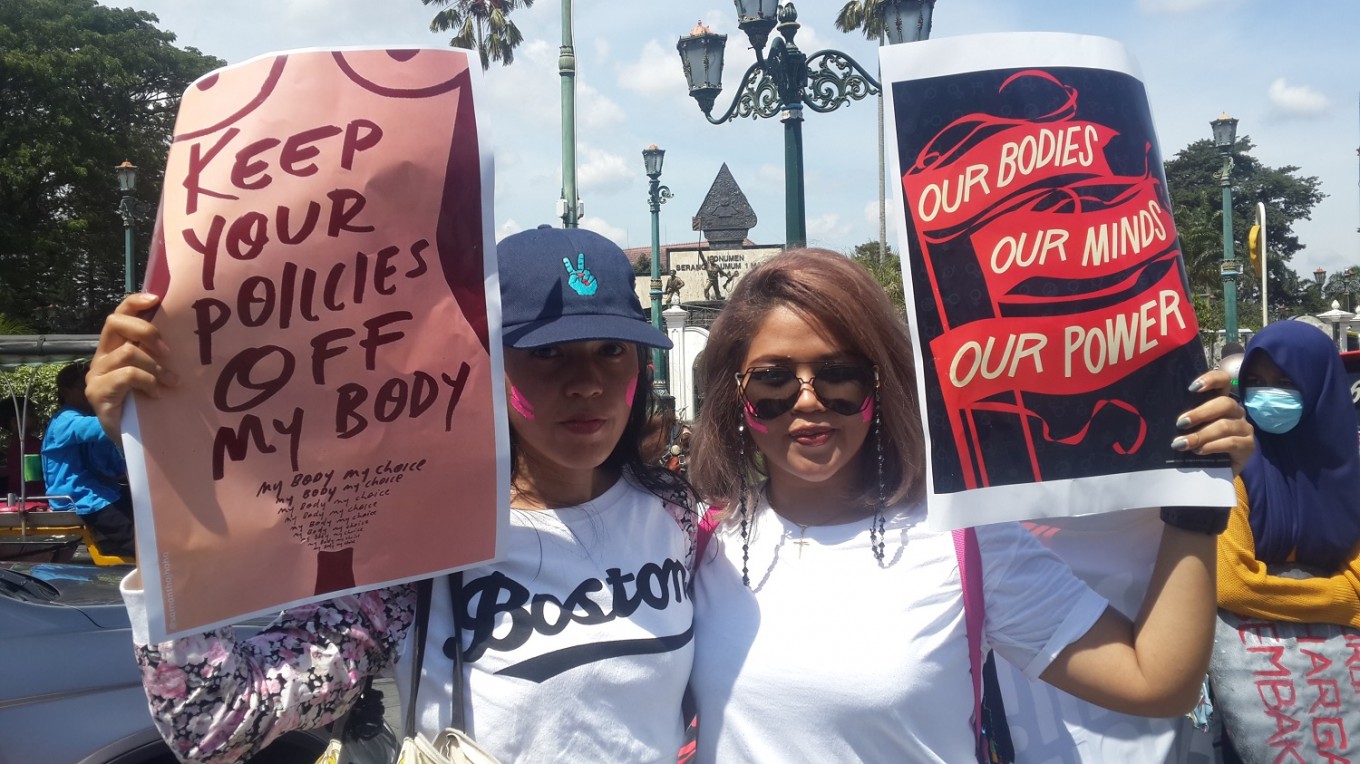 Against violence: Hundreds of activists participate in a rally to celebrate International Women's Day in Yogyakarta on March 9. (JP/Bambang Muryanto)
Hundreds of activists from various groups celebrated International Women's Day in Yogyakarta on Thursday, calling on the government to bring an end to the violence against women that continues to occur in the country.
The activists, united under women's rights advocacy group the Women's Struggle Committee (KPP), voiced their call as they marched along Jl. Malioboro. They carried various banners emblazoned with anti-violence messages such as "Pecat Dosen Mesum" (Dismiss immoral lecturers), "Menolak Perjodohan" (Resist forced marriage), "Keep your policies off my body" and "Our Bodies, Our Minds, Our Power".
KPP activists later joined with their colleagues from the Yogyakarta Women Network (JPY) at Titik Nol in the center of Yogyakarta.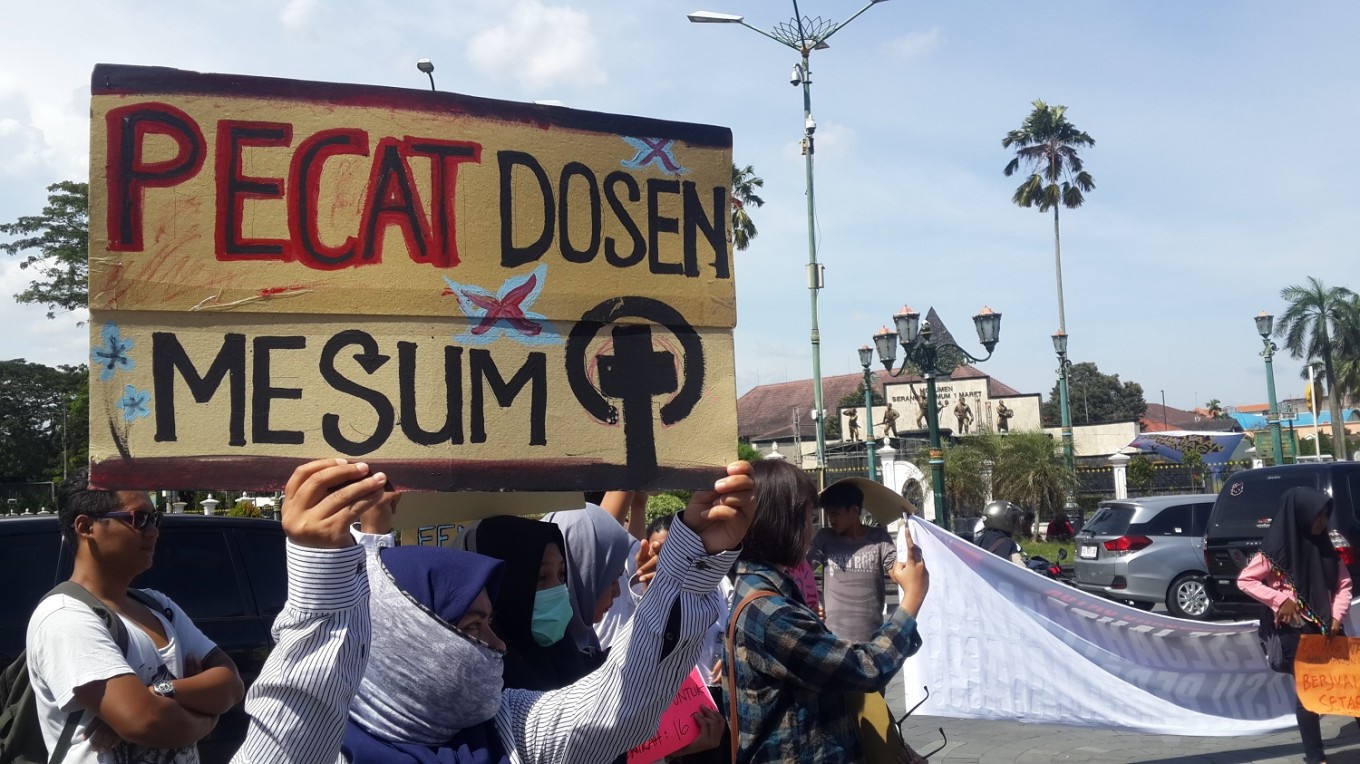 Demanding rights: Women's rights activists call for the elimination of violence against women during a rally to celebrate International Women's Day in Yogyakarta on March 9. (JP/Bambang Muryanto)
At the rally, JPY activists and other rally participants performed a dance titled "Perempuan Menggugat untuk Perubahan" (Women Fight for Change), an adaptation of a dance titled "Jampi Gugat" created by Kinanti Sekar Rihana. The dance expressed anger against the pressures women endure.
Artist Fitri DK from Survive Garage created an art performance titled "Surat 1,000 Bangau" (Letters from 1,000 herons). She asked all women attending the rally to write about all kinds of violence they ever experienced on pieces of paper, which were then created into origami herons. "These letters can be transformed into various forms of art," said Fitri.
JPY coordinator Sukiratnasari said the fulfillment of women's rights in Indonesia was still far from what had been expected. In Yogyakarta, violence against women continued to occur. "Around 70 percent of the cases are of sexual violence," said Sukiratnasari. (ebf)
Topics :
You might also like :
Comments