Farmer protester who buried feet in concrete block dies of heart attack
News Desk

The Jakarta Post
Jakarta |

Tue, March 21, 2017

| 03:51 pm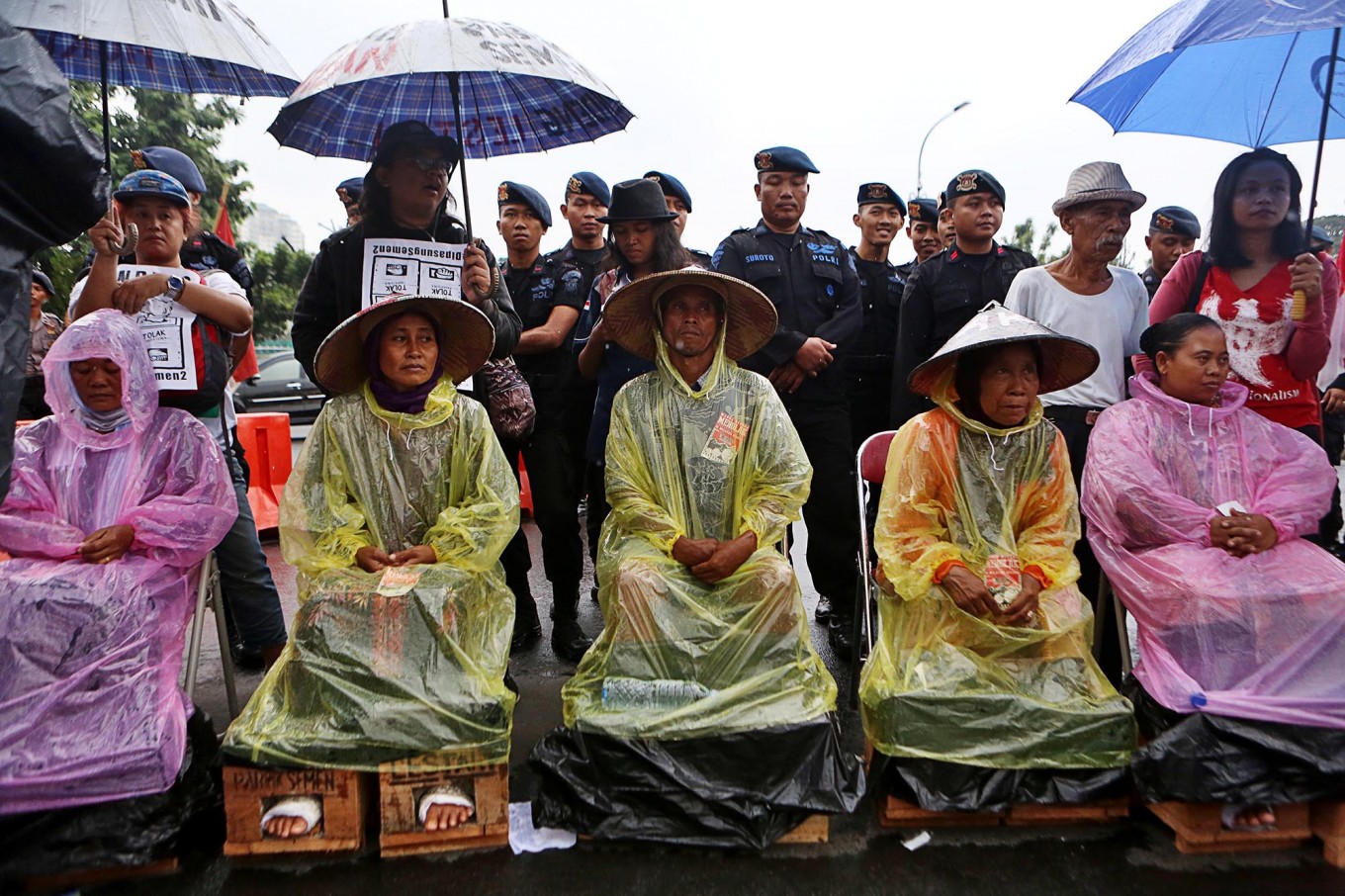 A group of farmers from Mount Kendeng, Central Java participate in a protest with their feet cemented into concrete in front of the State Palace on March 17. (JP/Seto Wardhana)
One of the about 100 farmers who have staged a daily rally over the last week in front of the State Palace to demand the cancellation of a cement factory project in their home village in Kendeng, Central Java, died of heart attack on her way to the hospital in Jakarta early on Tuesday.
Patmi, 48, died on her way from the Legal Aid Institute Foundation (YLBHI) office where the protesters were being accommodated to the nearby Saint Carolus Hospital at 2:45 a.m. on March 22, the foundation said.
She and around 50 of her fellow farmers have been burying their feet in concrete blocks in front of the palace since Monday, hoping that President Joko "Jokowi" Widodo would eventually take notice of their plight involving the establishment of a plant.
(Read also: Snowballing support for Kendeng residents)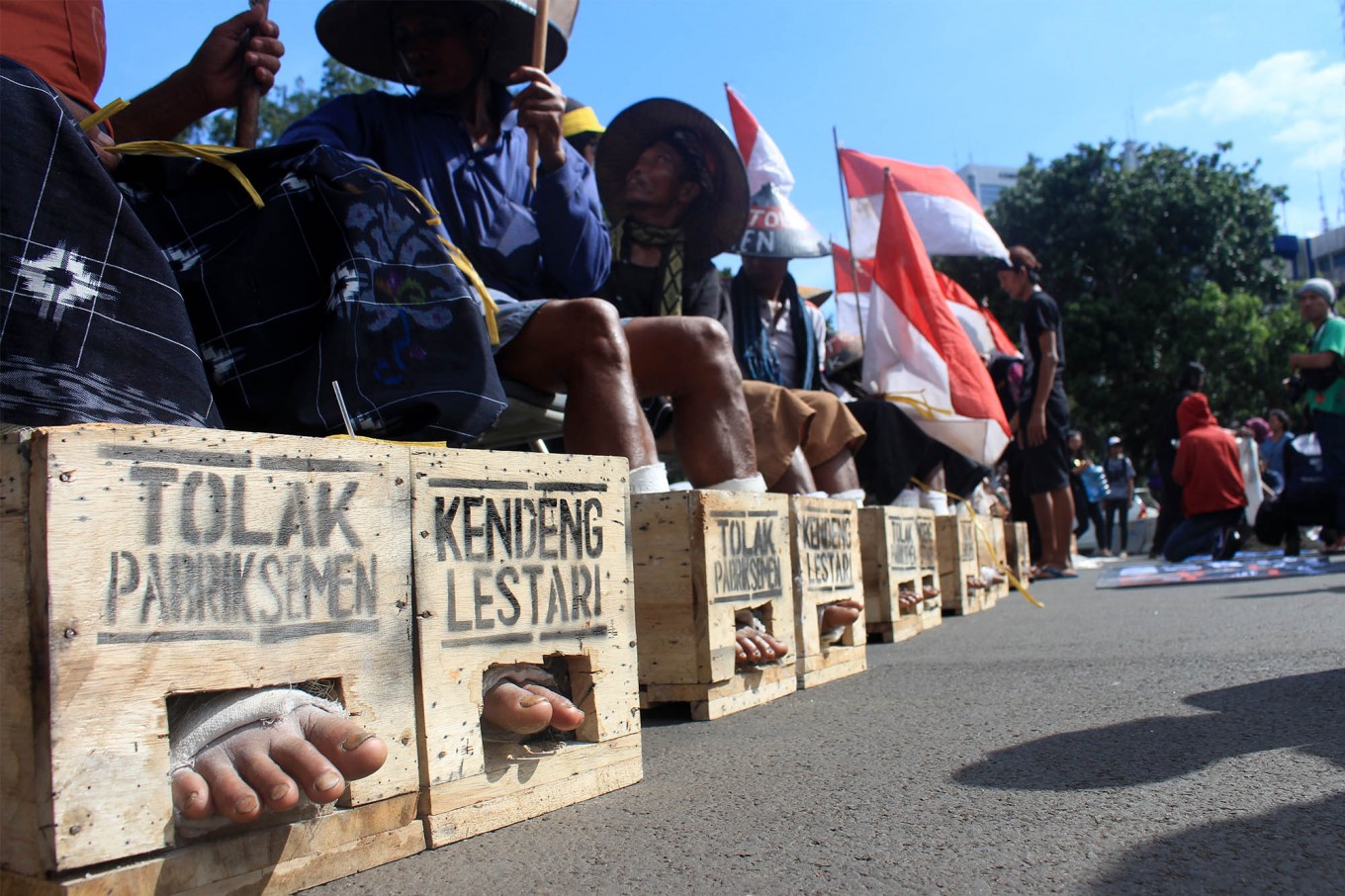 Kendeng farmers prepare to put their feet into concrete blocks in front of the Merdeka Palace, Jakarta, on March 15, to protest the construction of state cement manufacturer Semen Indonesia's factory in Rembang, Central Java.(JP/Bagas Rahadian)
Their demand is that Jokowi revoke the license already issued for the state-owned cement maker PT Semen Indonesia to build a factory in a hilly regency of Rembang, Central Java. Backed by environmental and human rights groups called the Coalition for Kendeng, they deem the plant to be an ecological threat.
In its statement, the coalition said Padmi was healthy when she and other farmers returned to the YLBHI office. This was confirmed by a team of doctors who closely monitor the protestors' conditions during and after each rally.
"In the evening [of Monday] after their concrete blocks were opened, doctors team checked everyone's condition. Patmi was in a healthy condition," said Muhammad Isnur of Jakarta Legal Aid Foundation.
However, at around 2:30, Patmi had a seizure and vomited. Doctors who were on shift at YLBHI rushed her to the nearby St. Carolus Salemba Hospital, but she died on her way there. Doctors said she died of a heart attack. (hol)
Topics :
Join the discussions