Papua lacks medical support to combat whooping cough, HIV/AIDS: Group
News Desk

The Jakarta Post
Jakarta |

Wed, April 12, 2017

| 02:42 pm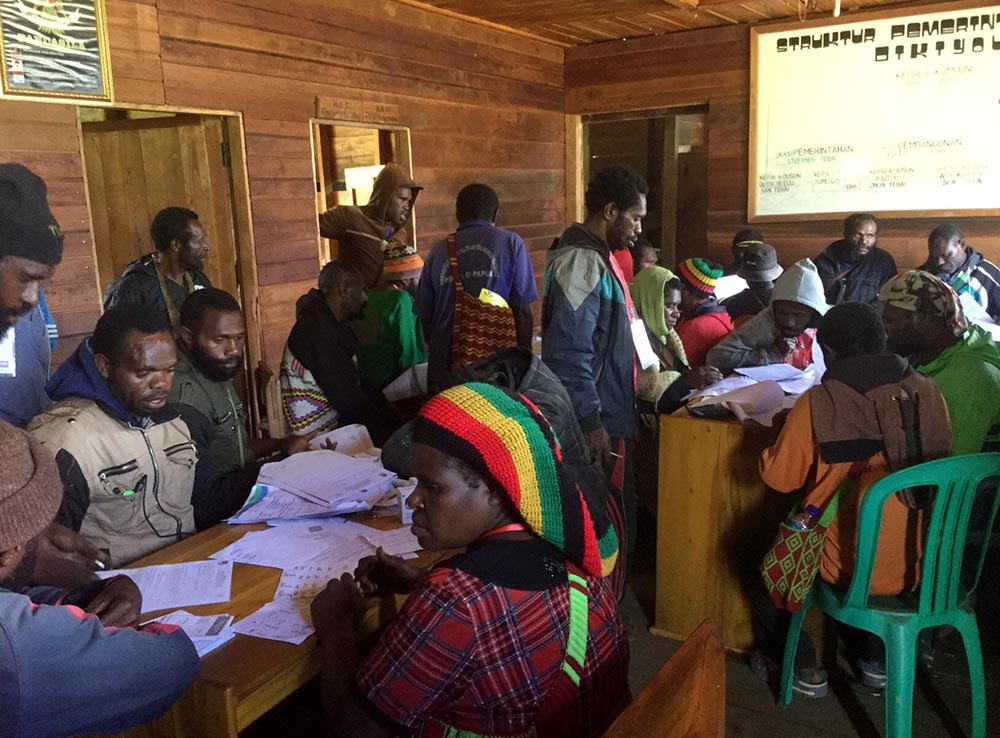 Local people in Dikiyouwa village, Kamu district, Dogiyai, Papua get prepared to count votes during the 2017 elections on Feb.15. (JP/Nethy Dharma Somba)
A shortage of healthcare facilities and medical practitioners has hampered efforts to combat whooping cough and HIV/AIDS, two of the main health problems affecting people in Papua.
Although they are treatable illnesses, whooping cough (formally known as pertussis) and HIV/AIDS have developed into epidemics in the province because of people's poor access to proper medication and essential medicines.
Papua-based health advocacy group Sekretariat Keadilan, Perdamaian dan Keutuhan Ciptaan (SKPKC) Fransiskan said pertussis and HIV/AIDS had taken a lot of people's lives.
Basil Haryanto of the SKPKC Fransiskan said a lack of medical practitioners had contributed to the high number of HIV/AIDS cases in Papua because many patients were unable to get proper health treatment.
Papua Health Agency data shows that as of June 2016, there were 25,349 HIV/AIDS cases in 28 regencies and Jayapura city in Papua, a region populated by 2.83 million people, according to the Central Statistics Agency's 2010 census.
Whooping cough has also spread quickly in Papua, although with proper treatment the disease is manageable, the activist said. This shows local authorities have neglected their responsibilities to fully guarantee Papuan people's right to health, he said.
In Mbua district, Nduga regency, pertussis killed 54 children from October 2015 to January 2016 because of a lack of skilled health workers in existing facilities.
"The government has built many community health centers [Puskesmas] in Papua, but the problem is no medical practitioners are placed there," said Veronika Koman, a human rights lawyer and an activist from Papua itu Kita (Papua is Us). (rdi/ebf)
Join the discussions