Female ulema issues fatwa obliging Muslims to fight early marriage
Nurul Fitri Ramadhani

The Jakarta Post
Cirebon |

Thu, April 27, 2017

| 05:54 pm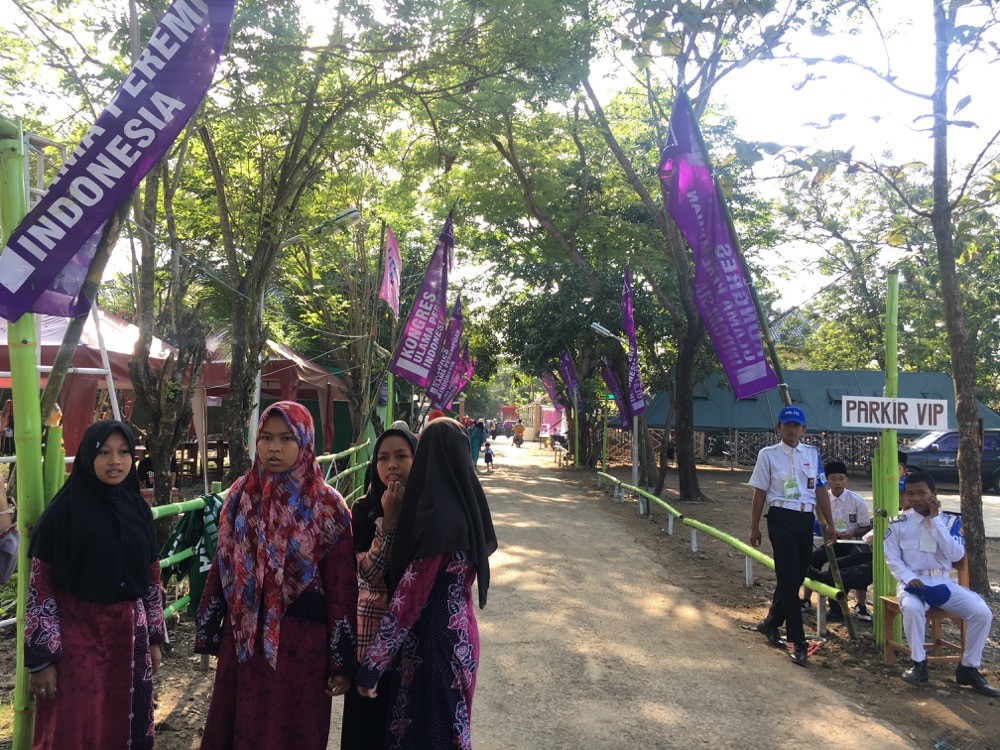 Students walk to Kebon Jambu Al-Islamy Islamic boarding school in Cirebon, West Java, on Tuesday. The school hosted a three-day national congress where hundreds of female clerics from across the country discussed challenges Indonesian women face. (JP/Nurul Fitri Ramadhani)
The inaugural congress of the Indonesian female ulema has issued a fatwa obliging Muslims to prevent early marriage, saying such a practice would bring more harm than good and is therefore un-Islamic.
"Religion has prescribed its followers to prevent mudarat [harm]. The maslahat [benefit]of a sakinah [peaceful] family can never be gained if there is too much harm. Early marriage has been proven to bring harm. Therefore, preventing early marriage is an obligation," the female clerics said in their fatwa, which was released at the end of the three-day congress in Cirebon, West Java, on Thursday.
The religious edict, which is non-binding, said the responsibility to prevent child or early marriage rested in the hands of parents, the community and the state.
The female ulema went on that child marriage survivors should be able to get education and protection from any kind of violence and discrimination.
One of six Indonesian girls, about 340,000, are married before their 18th birthday every year, according to UNICEF. The country is 37th on a list of global child-marriage rates, the second-highest in Southeast Asia, behind Cambodia.
(Read also: Polygamy not part of Islamic teachings: Muslim clerics)
In 2015, the Constitutional Court rejected a petition filed by women's activists to raise the legal age for marriage from 16 to 18 or 21.
Meanwhile, conservative Muslim groups have intensified campaigns for early marriage on social media. The campaigns got a boost when a renowned Muslim preacher encouraged his 17-year-old son to marry. (ary)
Join the discussions