Two suspected Poso terrorists killed in shootout
Ruslan Sangadji

The Jakarta Post
Palu, Central Sulawesi |

Tue, May 16, 2017

| 03:06 pm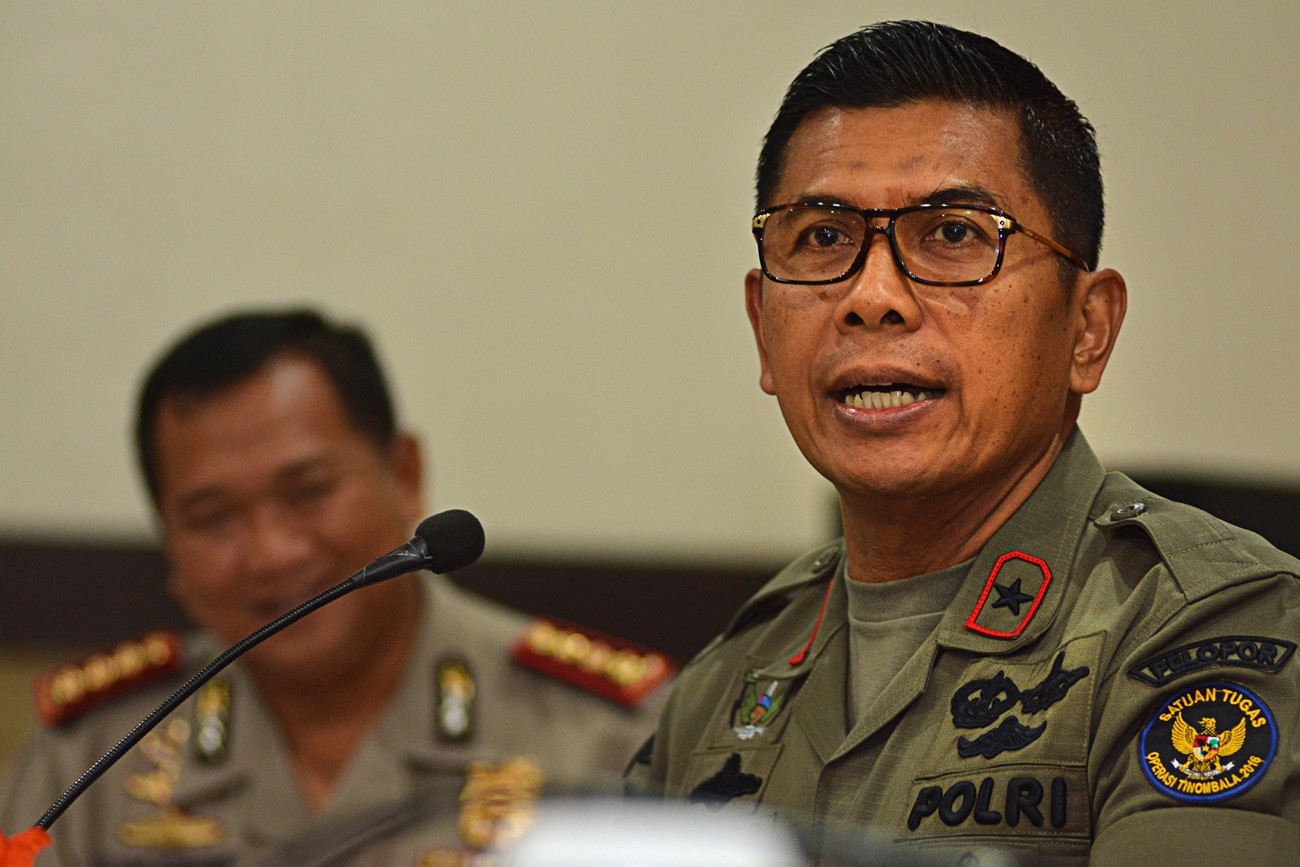 Stay alert -- Central Sulawesi Police chief Brig.Gen. Rudy Sufahriadi (right) explains the progress of Operation Tinombala at a press conference in Palu, Central Sulawesi, on Dec.31, 2016. (Antara/Basri Marzuki)
Two alleged members of the notorious East Indonesia Mujahidin (MIT) terrorist group were reportedly shot dead in an ambush in Poso, Central Sulawesi, on Monday.
They were killed in a shootout between several members of the group, led by terror suspect Ali Kalora, and personnel of the Operation Tinombala task force from the Army Strategic Reserves Command's (Kostrad) 154 Raider Infantry Battalion (Yonif) and Army Special Forces (Kopassus) personnel in Simpang Angin, Gunung Biru, Poso Pesisir.
Central Sulawesi Police chief Brig. Gen. Rudy Sufahriadi said the shootout erupted at 12:05 p.m. local time on Monday.
Two out of the eight MIT members were shot dead, while an Operation Tinombala Task Force member, First Pvt. Zulfikar, was injured.
"We are identifying suspected terrorists killed in the incident, but it is likely that one of them is Barok," Rudy said, referring to one of top MIT members who remains at large.
The task force confiscated several pieces of evidence, including an SS-1 ambush rifle and an air rifle, during the raid.
Central Sulawesi Governor Longki Djanggola praised the Operation Tinombala Task Force, which was led by the province's police command chief, and 132/Tadulako Military Region Command (Danrem) commander Col. M Saleh Mustafa.
"I hope MIT leader Ali Kalora can soon be arrested," he said. With the latest deaths, only seven MIT members remain at large. (ebf)
Join the discussions