"Quell PKI!" Jokowi says
News Desk

The Jakarta Post
Jakarta |

Wed, May 17, 2017

| 08:29 pm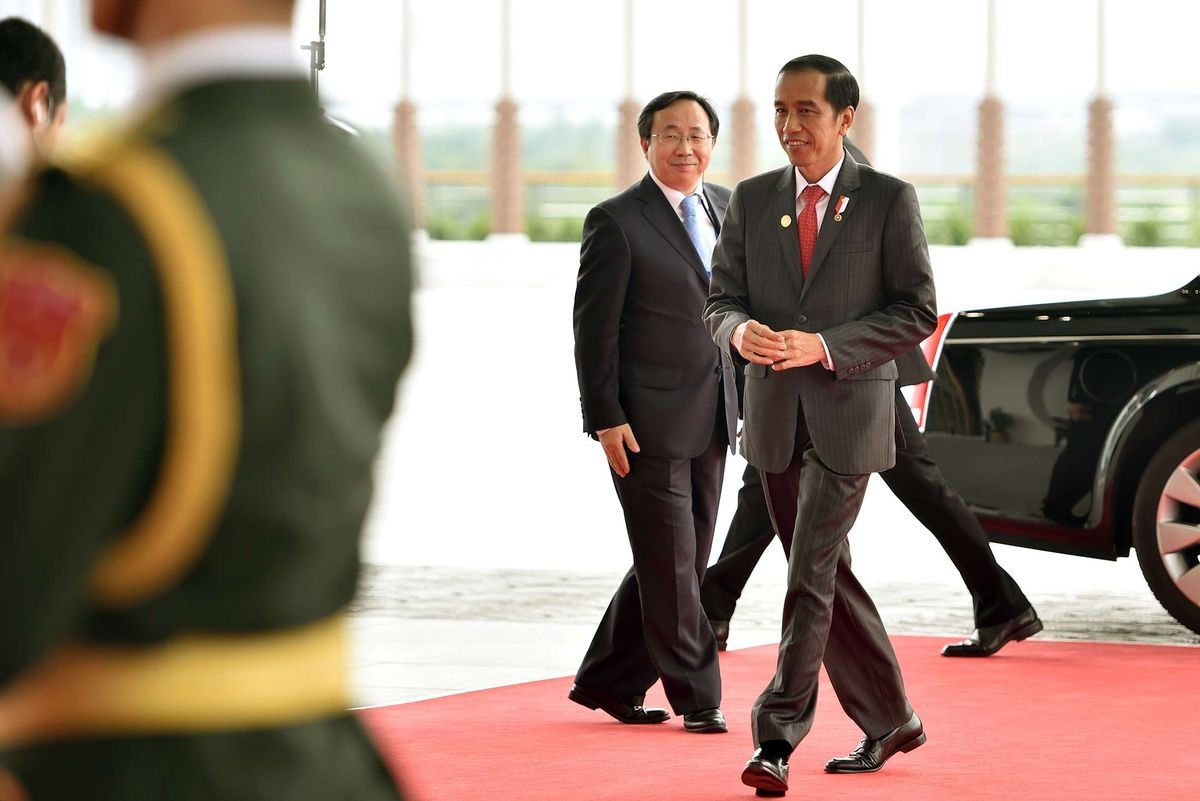 President Joko "Jokowi" Widodo arrives at the Hangzhou Exhibition Center to attend the G20 Summit on Sept. 4 in Hangzhou, China. (Bloomberg/.)
President Joko "Jokowi" Widodo struck a firm tone when the now-defunct Indonesian Communist Party (PKI) was mentioned while he hosted a lunch with the editorial heads of national media at the State Palace on Wednesday.
"What PKI? If the PKI is revived, quell them!" the President said. "The TAP MPR clearly prohibits it," Jokowi added, referring to the Temporary People's Consultative Assembly Decree (TAP MPRS) No. 25/1966 on the banning of communism in Indonesia, which was later reaffirmed by People's Consultative Assembly Decree (TAP MPR) No. 1/2003.
The President reiterated that the Constitution guaranteed freedom of opinion. "But you must conduct it within the legal corridor. If you disrespect the [legal] corridor, we will quell [you]," Jokowi said.
(Read also: Jokowi scrambles to ease tension)
When asked why he used such a strong term like "quell", bringing back memories of the New Order Era, during which the regime "quelled" all of its opponents, Jokowi said, "If I used jewer [ear twist] people would think I'm being indecisive."
"Hesitant [in upholding the Constitution]? Never. We will quell them," he said, referring to organizations that have defied the national ideology of Pancasila and the 1945 Constitution for years.
While lamenting that the ongoing sectarian tension across Indonesia had "wasted energy," he said he remained committed to developing infrastructures in regions, especially highways in Papua, Sumatra, as well as the maritime highway.
In 2000, then-president Abdurrahman "Gus Dur" Wahid, filed a motion to revoke the 1966 TAP MPRS. The motion was rejected. (bbs)
Join the discussions