Google announces new 'machine learning' service
Dylan Amirio

The Jakarta Post
Mountain View, CA |

Thu, May 18, 2017

| 02:19 pm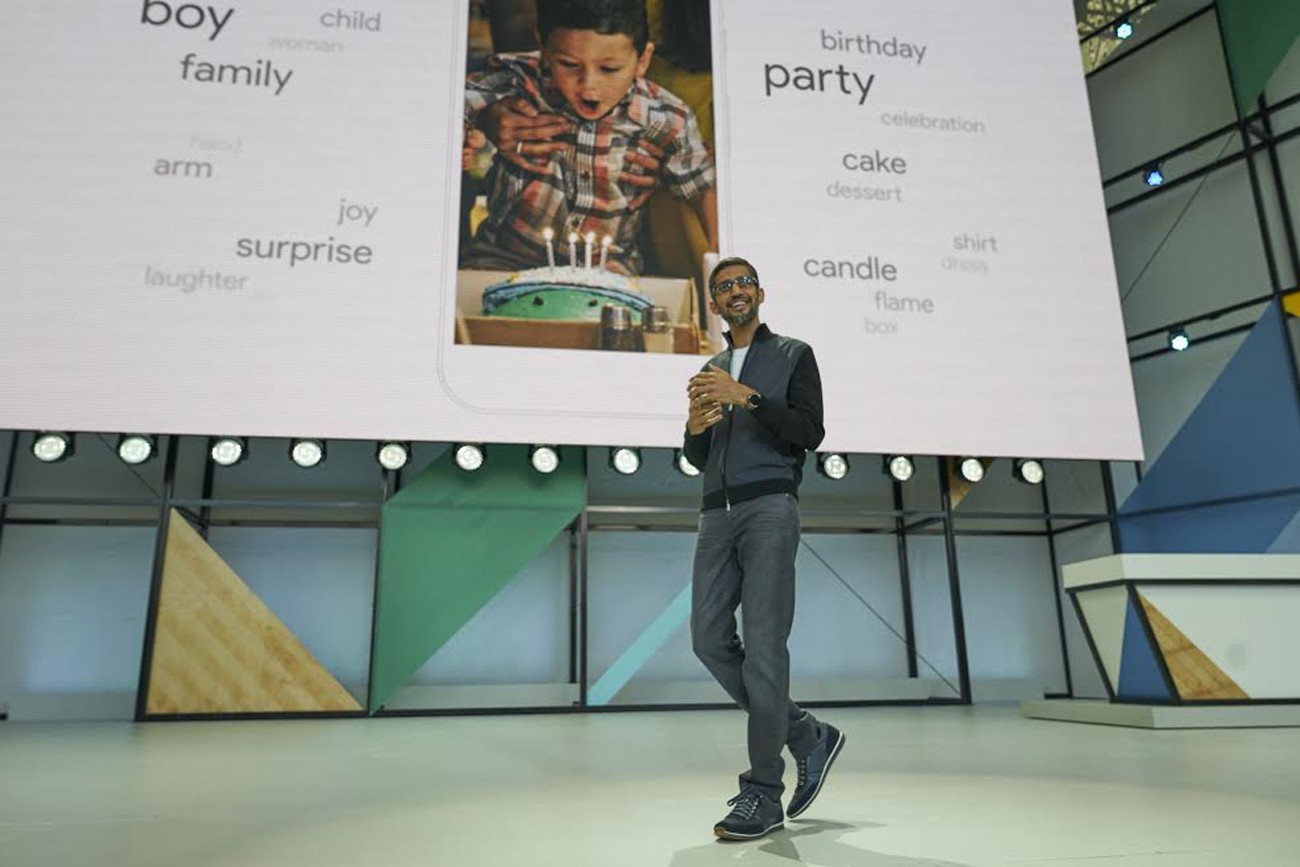 Google CEO Sundar Pichai speaks at the keynote address of the 2017 Google I/O Conference in Mountain View, California, United States. (JP/Dylan Amirio)
Tech giant Google has announced a new service that emphasizes machine learning at its annual Google I/O Developer Conference in Mountain View, California, United States.
Google CEO Sundar Pichai explained that there would be a gradual shift of Google's focus from being a mobile-first company to an "AI-first company."
The technology company plans to focus on ramping up machine learning services that are increasingly more assistive to its users through the analytical reading of speech and visuals.
"Voice is becoming an important point in our products. So are visuals. We are able to realize the attributes behind a picture [the location, emotions involved, etc.], and it has reached the point where image recognition has even surpassed the level of humans," Sundar said at the conference's keynote speech.
The only completely new service the tech giant will roll out in the near future is the Google Lens service, which is a vision-based service and part of the machine learning concept that Google is putting forth. Google Lens utilizes computing capabilities to immediately offer information on what it "sees."
For example, pointing a smartphone's camera at a flower would allow Google Lens to identify it and provide information on it.
The Google I/O Conference runs from May 17 to May 19. (bbn)
Join the discussions