Constitutional Court ex-justice indicted for receiving $70,000 in bribes
Marguerite Afra Sapiie

The Jakarta Post
Jakarta |

Tue, June 13, 2017

| 04:01 pm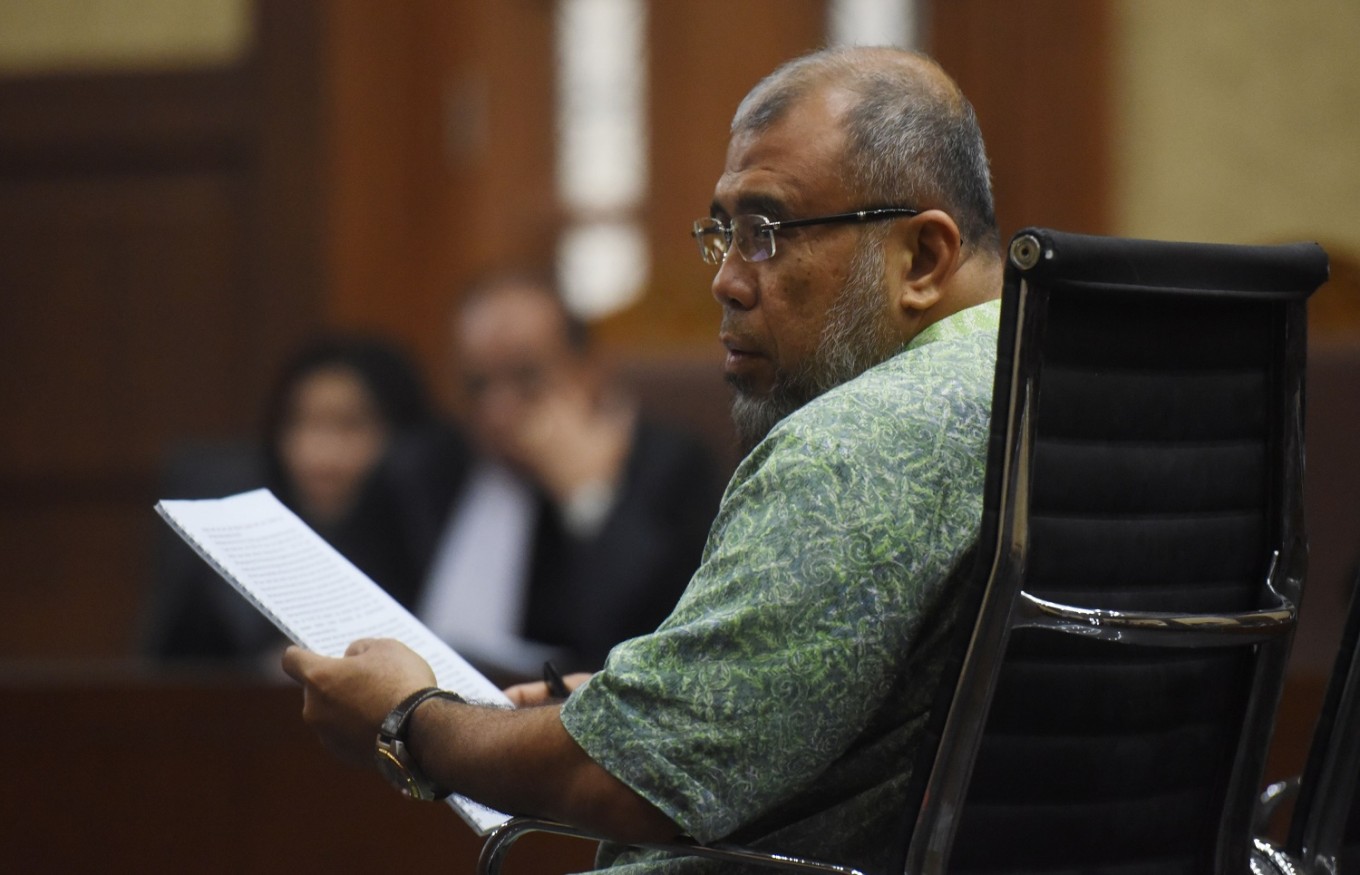 Suspected: Former Constitutional Court justice Patrialis Akbar (pictured) attends his first graft hearing at the Jakarta Corruption Court in Jakarta on June 13. (Antara/Akbar Nugroho Gumay)
Corruption Eradication Commission (KPK) prosecutors have indicted former Constitutional Court justice Patrialis Akbar for receiving bribes amounting to US$70,000 in connection with a request for a judicial review of Law No. 41/2014 on husbandry and animal health.
Patrialis was also accused of having agreed to receive Rp 2 billion [$150,455] in fees offered by meat-importing businessman Basuki Hariman in return for making a favorable ruling on the petition against the 2014 law, the prosecutors said.
Reading out the ex-justice's indictment during his first case hearing on Tuesday, KPK prosecutor Lie Putra Setiawan alleged Patrialis had abused his position as a state official by agreeing to receive the bribes, which were offered because of his authority and capacity to rule on the judicial review request.
"The money and the promise of a fee were given to the defendant [...] in view that as a Constitutional Court justice, he had the authority to review, judge and rule on [the petition]," Lie said at the Jakarta Corruption Court.
Lie also alleged Patrialis received Rp 4 million from Basuki in the form of payments for Patrialis' activities at the Royal Jakarta Golf Club.
Also on Tuesday, KPK prosecutors read out the indictment for another suspect, Kamaludin, who was suspected of having played a role as a broker between Patrialis and Basuki concerning the bribery.
Previously, KPK prosecutors read out two separate indictments for Basuki and Ng Fenny, Basuki's secretary, in a hearing of the case on June 5. Both of them were indicted for committing bribery to rig the judicial review petition. (ebf)
Join the discussions