Bintan airport expected to operate by 2020

Batam, Riau Islands |

Tue, September 5, 2017

| 09:37 pm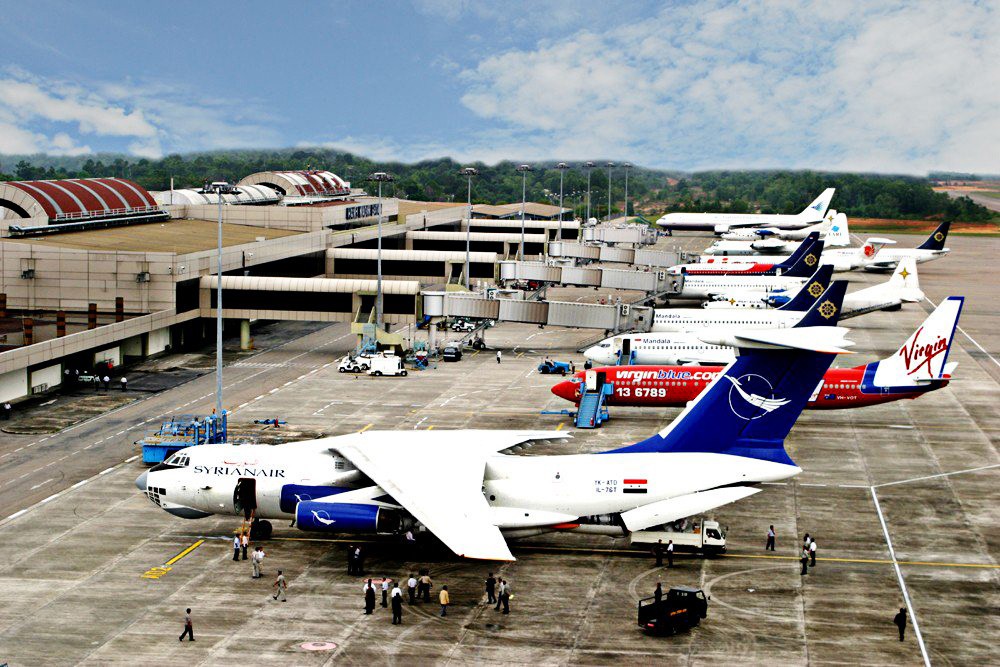 Airplanes are seen parked in Hang Nadim International Airport in Batam, Riau Islands, in this file photo. The construction of a special airport in Bintan will hopefully boost tourism in the province. (JP/Fadli)
The construction of the airport at Bintan Riau Islands is expected to be complete in 2019 with the target of being operational in 2020.
State-owned airport operator Angkasa Pura (AP) II will manage the special airport whose construction was initiated by integrated resort developer Bintan Resort Cakrawala in 2012.
"Three months ago, we signed a memorandum of understanding with AP II to manage the Bintan airport. Hence, there are no more challenges in the airport's construction and operational activities," PT Bintan Resort Cakrawala group general manager Abdul Wahab said on Monday.
He said the government, via the Transportation Ministry, had previously refused to give the special airport a permit because it aimed to operate international routes.
"The rejection hampered the construction process of this airport. It was irrational because the function of this airport is to open access for tourists from other countries to visit this country," said Abdul Wahab.
He said the government eventually granted the permit but the airport must be fully managed by AP II.
A total of US$150 million has been allocated for the first stage of the construction of the airport, which will have a 3,000-meter long runway.
"The first stage of the airport's construction is 30 percent complete," said Abdul Wahab.
Bintan Resort Cakrawala is the developer of the Lagoi integrated tourism zone in Busung, Kuala Lobam, Bintan. It is claimed the Bintan airport will be the first special airport in Indonesia. (ebf)
Join the discussions