Vessels deployed to search for five missing sailors

Batam, Riau Islands |

Wed, September 13, 2017

| 11:41 pm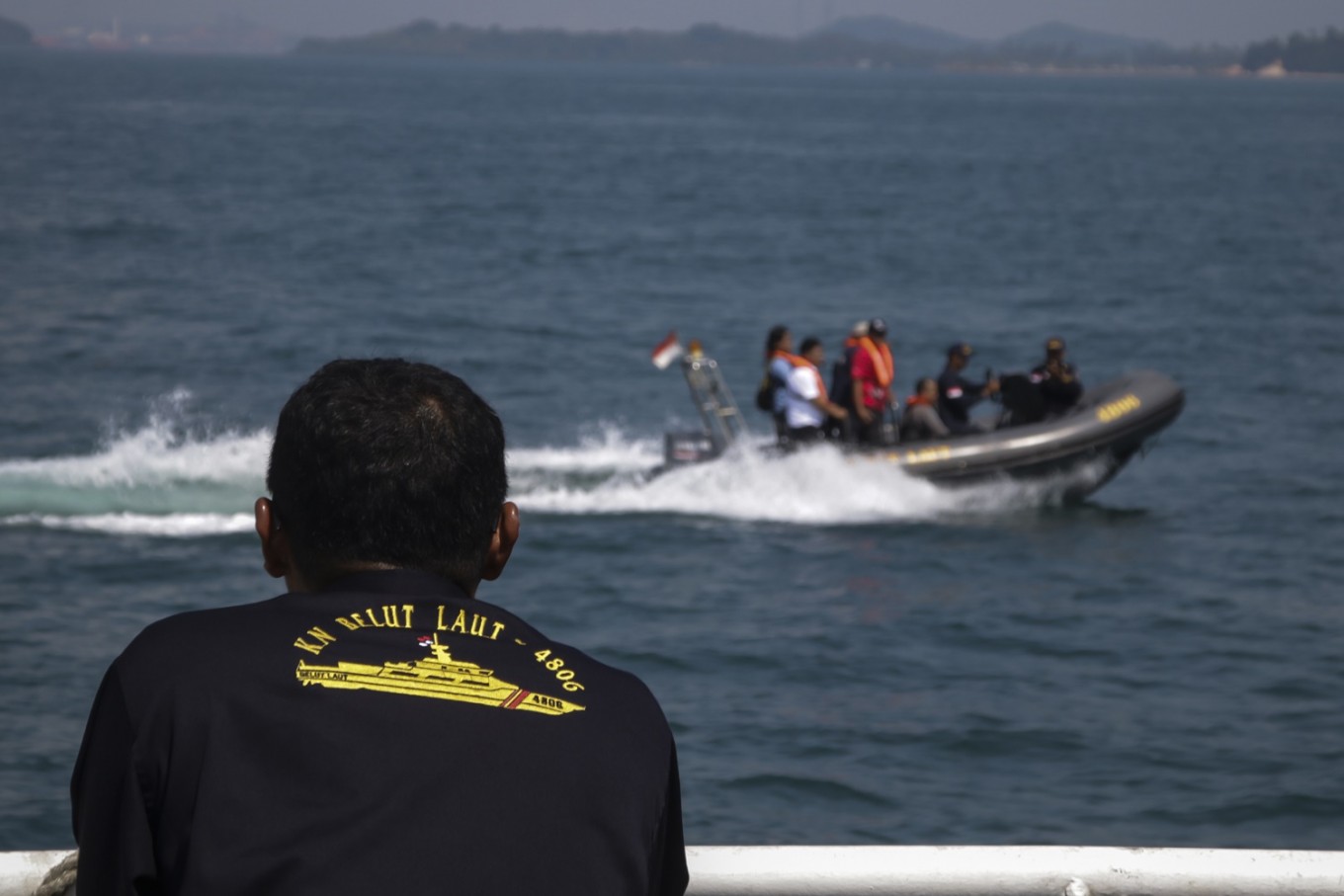 Search operation: Maritime Security Board (Bakamla) personnel carry out an operation to search for five foreign sailors reported missing following a vessel collision in waters of Singapore Strait on Sept.13. (Antara/MN Kanwa)
Indonesian authorities have stepped up efforts to assist ongoing search-and-rescue operations for five foreign sailors reported missing after their dredger collided with an Indonesian tanker in waters off Singapore on Wednesday.
The five sailors, which comprise four Chinese and one Malaysian national, were among 12 sailors on board the Dominican-registered dredger JBB De Rong 19, which collided with Indonesia's Kartika Segara tanker at 12:40 p.m. local time.
The Maritime Security Board's (Bakamla) maritime operation director Commodore Rahmat Eko Raharjo said the agency's KN Belut Laut national vessel had departed from Batam, Riau Islands, for the search operation. It would join with two patrol vessels dispatched by the Riau Islands Water Police and five patrol vessels of the Batam Customs and Excise Office to look for the missing crew members.
"We are going to conduct a search-and-rescue operation and anticipate a possible oil spill incident in the waters because the accident involved an oil tanker," Rahmat told The Jakarta Post on Wednesday.
The oil tanker was joining the eastbound lane to depart, while the dredger was transiting in the westbound lane when they collided in the Singapore Strait, the city state's Maritime and Port Authority (MPA) said.
The 26 crew members of the Kartika Segara oil tanker did not sustain any injuries. The tanker was reportedly damaged on her starboard bow, but was stable and is currently anchored at the Eastern Anchorage. Meanwhile, the dredger capsized and is currently partially submerged. (afr/ebf)
Join the discussions