Police uncover illegal migrant worker agency in Batam

Batam, Riau Islands |

Sun, October 1, 2017

| 06:26 pm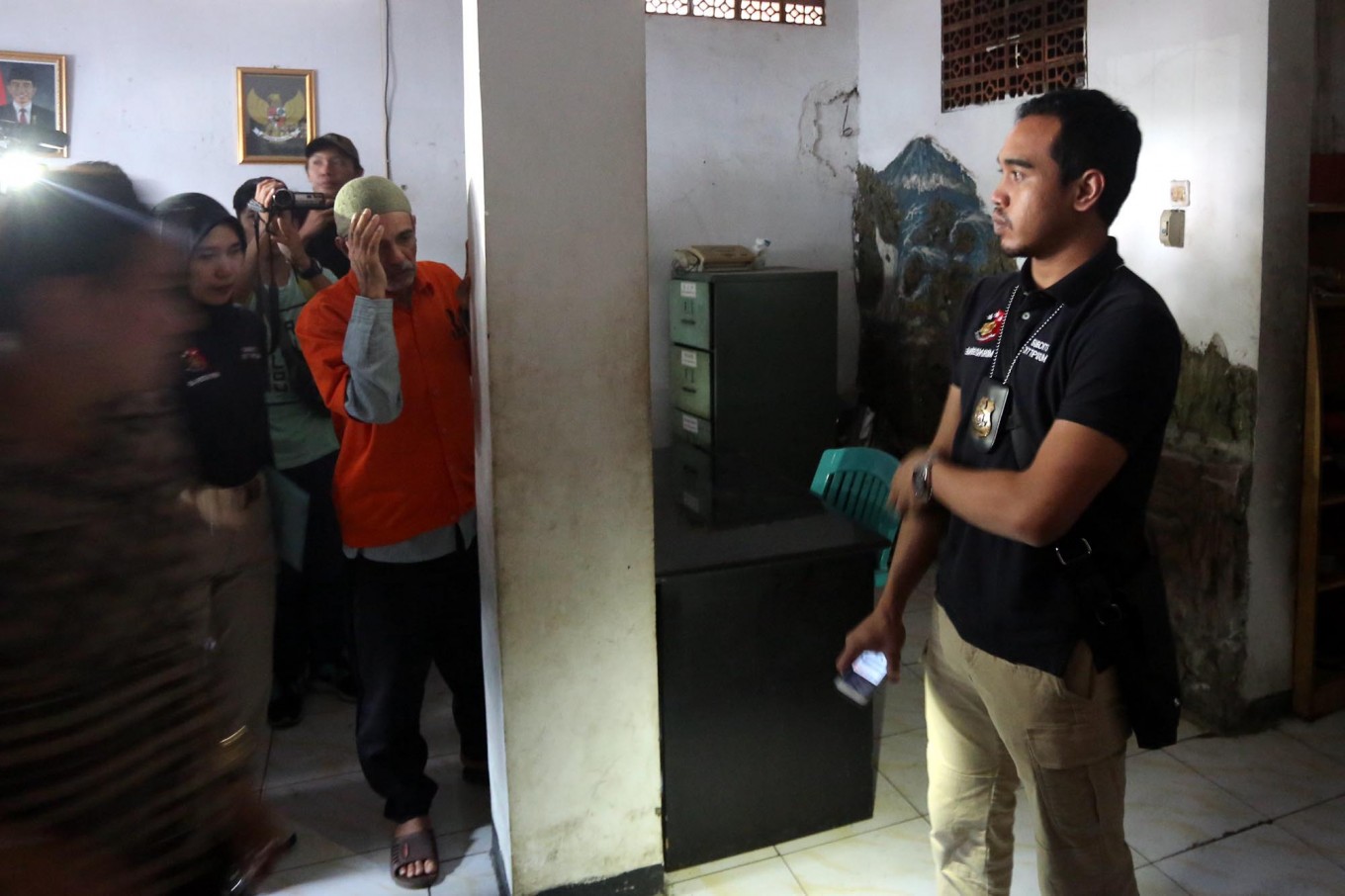 Police officers raid a house on Jl. Percetakan Negara in Central Jakarta, believed to be a temporary shelter for illegal migrant workers, on May 31. (JP/Seto Wardhana)
The Sekupang Police in Batam, Riau Islands have detained two suspects, identified as C and H, for allegedly running an illegal migrant worker agency.
The two suspects had allegedly used a fictitious migrant worker placement company (PJTKI) to attract and deceive residents eager to work overseas.
Some 140 people claiming to be its clients complained the company had not sent them for work overseas even though they had paid for the company's services
Read also: Solving social problems of migrant workers' children with 'egrang'
The police have also sealed a house at the Delta Villa residential complex in Batam where the suspects had allegedly run their business.
Sekupang Police chief Comr. Oji Fahrozi said the police began their investigation after receiving complaints from the suspects' clients.
Hundreds of people went to Delta Villa on Sept. 29 to demand certainty as to whether they would be placed to work overseas in the near future.
Violence nearly erupted after they did not get a clear explanation from the company.
Read also: Women's group demands better protection of migrant workers
Kasino, 28, said he had paid Rp 2 million (US$150) more than two months ago after he was promised a housekeeping job in Singapore.
Others were promised to work as security officers and chefs, among others.
Sekupang District chief Arman said C and H had run a travel agency that was not authorized to recruit migrant workers. "This is likely a scam," he said. (bbs)
Topics :
Join the discussions