Tax office to follow up 'Paradise Papers' data on Indonesian taxpayers
Marchio Irfan Gorbiano

The Jakarta Post
Jakarta |

Mon, November 6, 2017

| 03:35 pm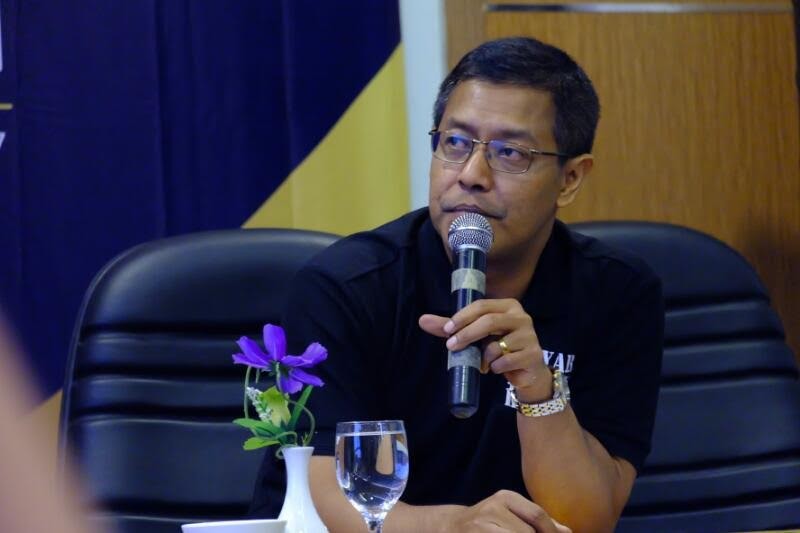 Directorate General of Taxation spokesman Hestu Yoga Saksama (JP/Anton Hermansyah)
The Directorate General of Taxation has said on Monday that it will follow up information on taxpayers that had sheltered their wealth secretly in offshore tax havens, which are being revealed this week in an investigation into Britain's offshore empires through the leaked "Paradise Papers".
"We will follow up any data and information from various sources, including the very latest. We will try to obtain more comprehensive and detailed data as part of efforts to ensure taxpayer compliance," Directorate General of Taxation spokesman Hestu Yoga Saksama said on Monday in Jakarta.
He was referring to the leak of 13.4 million files known as the Paradise Papers that reportedly expose the artificial means by which the wealthiest individuals and corporations can legally protect their wealth. The material was obtained by the German newspaper Süddeutsche Zeitung and shared by the International Consortium of Investigative Journalists with its partners.
Three Indonesians -- Tommy Soeharto, Mamiek Soeharto and Prabowo Subianto – are among the list of the world's biggest businesses, heads of state and global figures in politics, entertainment and sports that are alleged to have sheltered their wealth in offshore tax havens.
Hestu said the tax office had a duty to make sure that taxpayers had declared all of their wealth in their annual tax reports.
He stressed that tax officers were not allow to publicize taxpayers' data, as this was prohibited under Law on General Provisions of Taxation.
Hestu said, however, that Indonesia could not do much to investigate such information independently, because the country would be joining the Automatic Exchange of Information (AEOI) in September 2018. (bbn)
Join the discussions