Tougher steps needed to tackle Papuan separatist: Watchdog
Gemma Holliani Cahya

The Jakarta Post
Jakarta |

Mon, November 13, 2017

| 06:14 pm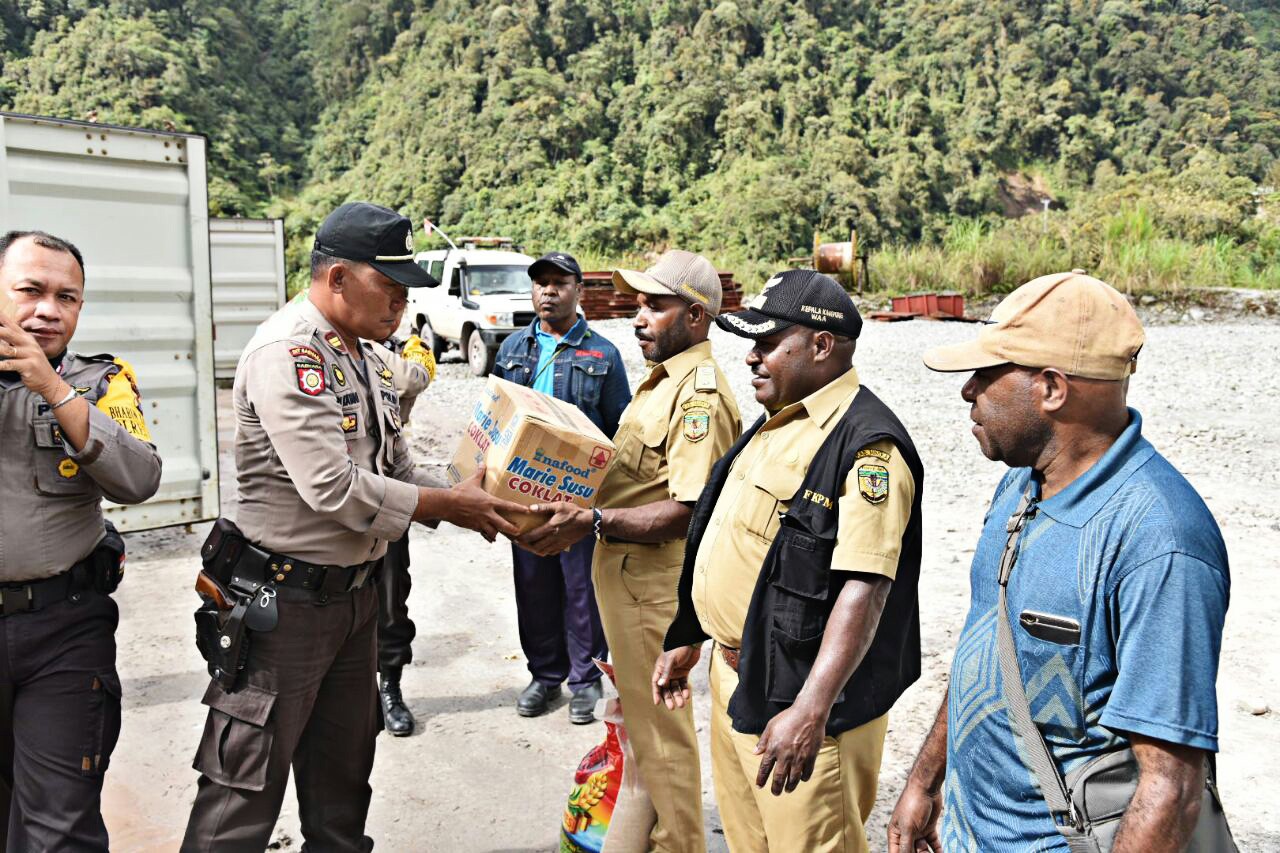 Solving crisis: Police officers on Sunday hand over humanitarian aid to local officials in Tembagapura, Mimika, Papua, to help prevent a food shortage following a hostage situation involving Free Papua Movement (OPM) members. (Courtesy of the Papua Police/File)
Indonesia Police Watch (IPW) presidium chairman Neta S. Pane has urged the National Police to take bolder measures to solve the ongoing hostage crisis in Papua.
More than 1,300 people have been taken hostage in Banti and Kimbely villages in Tembagapura district, Mimika regency, Papua, since Nov. 5 by armed separatists from the Free Papua Movement (OPM).
"They have been taken hostage for a week. The police need to deploy Brimob [Mobile Brigade] and Densus 88 counterterrorism squad. They should also ask for help from the Indonesian Military [TNI] to free the hostages," Neta said on Monday.
He said taking hostages was a new method employed by the separatist group, pointing out that "they have never taken hostages before."
IPW considers the hostage crisis as a more aggressive strategy taken by OPM. Citing its investigation, the watchdog said OPM had moved their headquarters from Australia to Suva, the capital of Fiji, a South Pacific island country.
"Their shift in strategy is related to the changes in their headquarters and organization," Neta said. "The government must anticipate the new maneuvers of these armed criminals."
Five shops owned by residents in Utikini village were set ablaze by an armed group on Nov. 5.
In late October, a Brimob officer was killed during a shoot-out with armed assailants in Utikini amid escalating attacks in the mining area.
TNI commander Gen. Gatot Nurmantyo said the military was ready to end the crisis the "hard" way if negotiations failed. (ebf)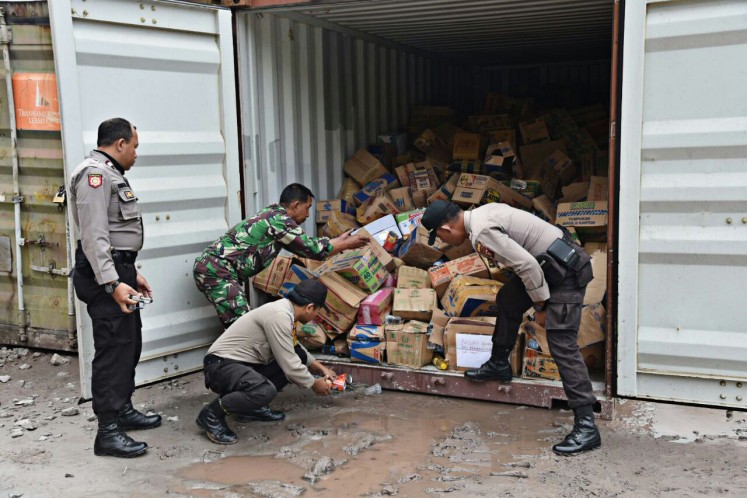 In crisis: Police and military personnel unload on Sunday food packages that will be delivered to residents in Banti and Kimbely villages in Tembagapura, Mimika, Papua, who have been taken hostage by Free Papua Movement (OPM) members. (Courtesy of the Papua Police/File)
Topics :
Join the discussions