Jakarta beggar collects Rp 23 million, gold in five months: Agency
News Desk

The Jakarta Post
Jakarta |

Tue, November 14, 2017

| 01:16 pm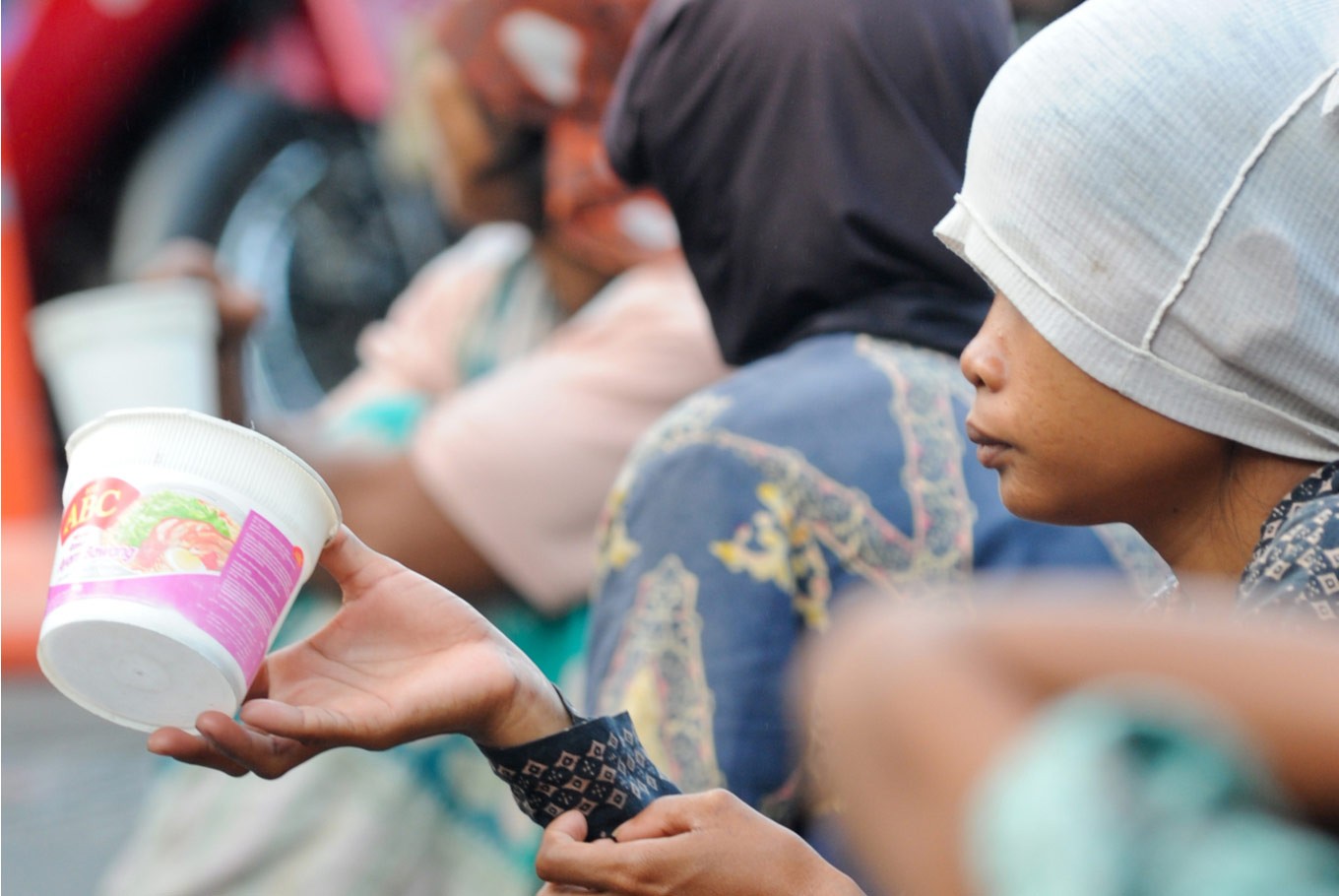 Jakarta Social Agency spokesperson Miftah said many beggars faked their disabilities to gain sympathy from the public. (Shutterstock.com/Daxiao Productions)
Sri, 43, a beggar who was apprehended on Sunday, was carrying gold and Rp 23 million (US$1,696) in cash that she had reportedly collected from begging over the last five months, an official said.
"She is a new panhandler because we had never apprehended her before. She earned all the money and gold in five months," Jakarta Social Agency spokesperson Miftah said on Tuesday.
Miftah said Sri had begged in many areas across Jakarta before being detained on a pedestrian bridge in Jl. Kramat Sentiong in Central Jakarta during an operation.
Miftah said panhandlers had become more adept at gaining sympathy from the public, and urged residents to refrain from giving donations to beggars, suggesting they channel their donations to charitable organizations instead to make a bigger impact and eradicate begging in the city.
"They are like actors; [they] fake their physical disabilities just to earn money," Miftah said.
In 2015, a beggar holding Rp 43.9 million in cash was arrested, while asking for money in Jl. Pattimura, Kebayoran Baru, South Jakarta, together with dozens of other beggars during an operation conducted by the City Social Agency. (fac)
Join the discussions