Batam Immigration Office detains 21 foreigners

Batam, Riau Islands |

Thu, December 28, 2017

| 10:29 pm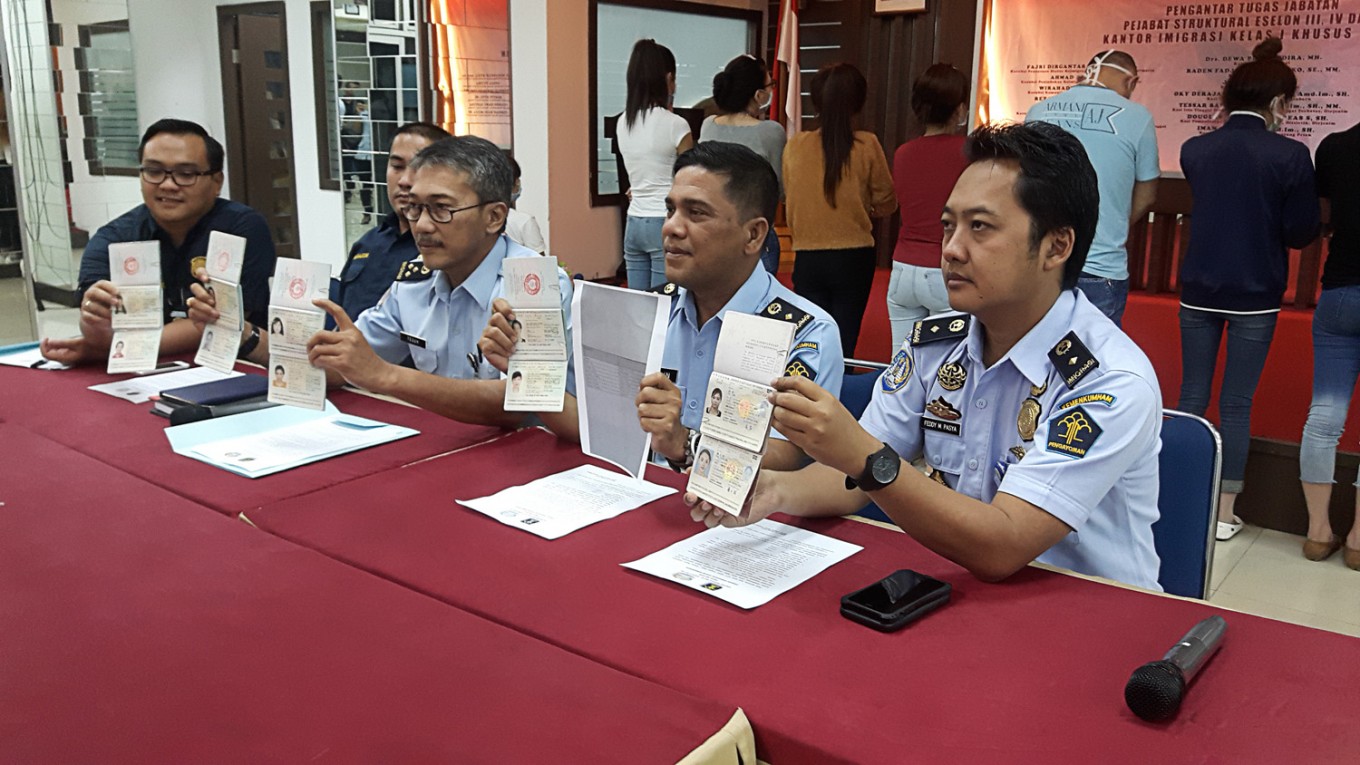 On alert -- Batam Immigration officials at a recent press conference show copies of passports of foreigners arrested over alleged immigration violations. (JP/Fadli)
Several foreign nationals from various countries have been detained in Batam, Riau Islands, for allegedly violating immigration rules.
They were arrested in separate raids jointly conducted by personnel of the Batam Immigration Office and other agencies across Batam.
Batam Immigration Office head Lucky Agung said on Thursday that personnel dispatched for surveillance purposes since Wednesday had arrested a total of 21 foreign nationals in three locations, but some of them were quickly cleared of any wrongdoing.
"After quick inspections of their immigration permits, it was found that [some of the foreign nationals] were guilty of violating Article 75 of the 2011 Immigration Law," Lucky said.
"They have been brought to the immigration office to undergo further inquiries."
According to the office's data, a first raid, conducted at the Queen Victoria Apartment building, led to the arrest of 11 foreign nationals: three from South Korea, one from India and seven from Singapore. However, all of them could present temporary living permits, so they were swiftly released.
In the second raid, conducted at the Smiling Hill Guest House and Apartment, three Australian nationals were questioned. One of them, Ewen Errol Grant, 41, was brought to the immigration office for alleged violations of the Immigration Law.
The last spot was in Kampung Bule, Nagoya, where the officers detained three Japanese nationals, three from Mauritius, one from the United Kingdom, one from Singapore and one Australian national for questioning at the immigration office.
"If they are proven to have violated the law, chances are that they will be deported. As for the others [in the case], we are still investigating them," said Lucky. (nmn/ebf)
Join the discussions