Palu economic zone makes initial export of pine sap to China
Ruslan Sangadji

The Jakarta Post
Palu, Central Sulawesi |

Thu, December 28, 2017

| 09:57 pm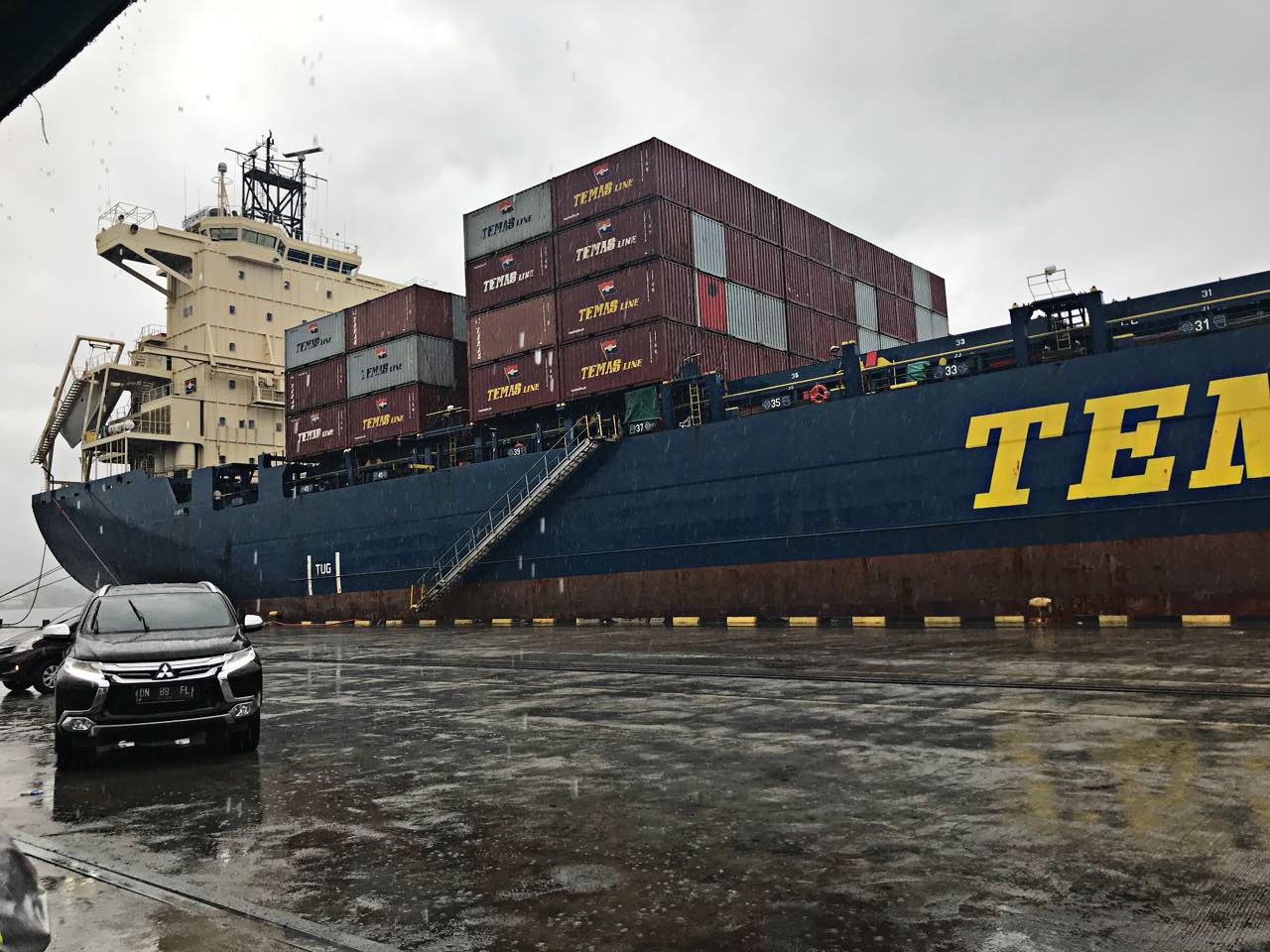 Inaugural export: Hongthai International, a company in the Palu, Central Sulawesi, Special Economic Zone (KEK) made the inaugural export of its pine sap products to Guangzhou, China, via Pantoloan Port in Palu on Thursday. (JP/Ruslan Sangadji)
Hongthai International, a company in the Palu, Central Sulawesi, Special Economic Zone (KEK) made the inaugural export of its pine sap products to Guangzhou, China, via Pantoloan Port in Palu on Thursday.
Hongthai International president director Firman Lapide told The Jakarta Post the pine sap exported on Thursday was a half-processed commodity called gondorukem, which would later be processed into health and beauty products in factories in China.
"For the first time, we exported 475 tons of half-processed pine sap," Firman said. The international market's demand for the product amounts to about 1 million tons per year.
He said Hongthai International could only process pine sap into gondorukem because it did not yet have the technology needed to process the commodity into final products.
Firman said Hongthai was preparing to build a factory that would produce health and beauty products from pine sap.
Central Sulawesi Governor Longki Djanggola said factories operating in KEK Palu had made considerable investments. For instance, asphalt company PT Asbuton Jaya Abadi has invested Rp 100 billion (US$7 million) and will recruit about 120 employees, he said.
Hongthai International has invested Rp 15 billion and has 30 employees. In the coconut industry, PT Sofi Agro Industries has invested $1.3 million and employs 625 people.
Rubber-processing company PT Agro Sulteng has invested Rp 2 billion and currently employs 100 people while in the essential oil industry, PT Artha Palu has invested Rp 50 billion and has 35 employees. (nmn/ebf)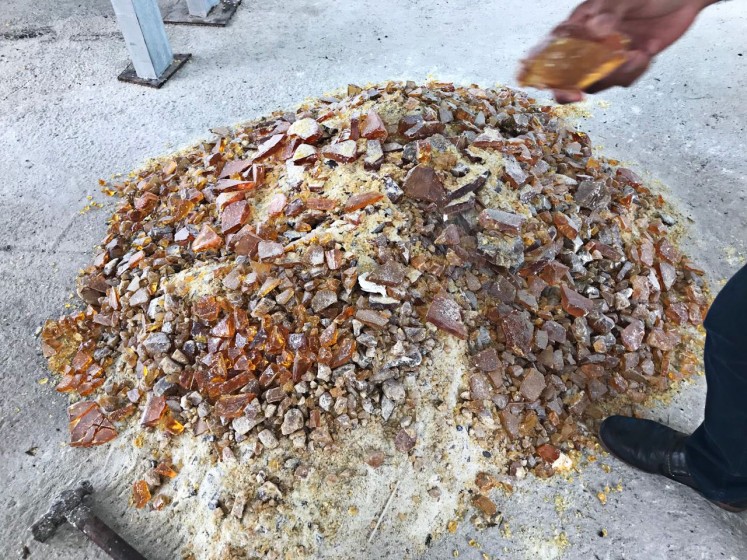 Prime commodity: More than 400 tons of half-processed pine sap products were exported to Guangzhou, China, from Pantoloan Port, Palu, on Thursday. (JP/Ruslan Sangadji)
Topics :
Join the discussions