Attempt to smuggle marijuana into Kerobokan prison thwarted
Ni Komang Erviani

The Jakarta Post
Denpasar, Bali |

Tue, January 9, 2018

| 06:27 pm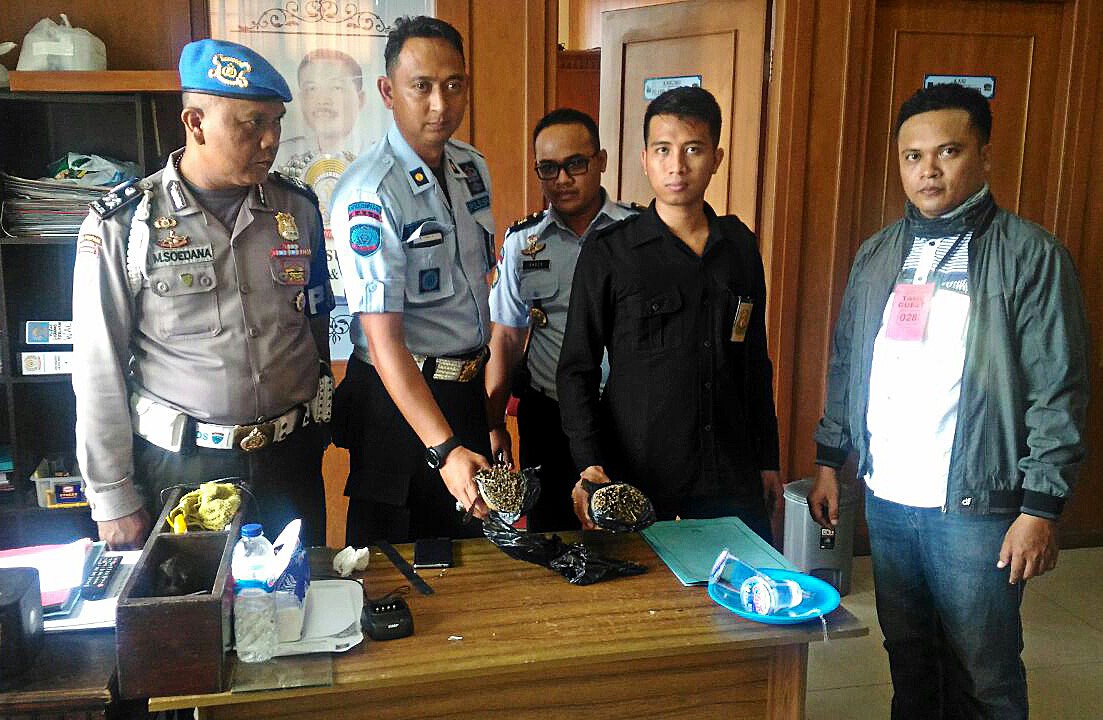 Thwarted: Kerobokan prison guards and North Kuta Police personnel show two packages of marijuana smuggled into the prison on Tuesday. (Courtesy of the Kerobokan Penitentiary/File)
A Kerobokan prison guard has foiled an attempt to smuggle packages of marijuana into the facility.
Prison officer Agus Suar Juanedi discovered the packages containing 254 and 241 grams of marijuana each while picking up garbage near a security post inside the prison on Tuesday.
The prison's security chief, Yosafat Rizanto, told The Jakarta Post that a report on the discovery had been reported to the North Kuta Police.
"North Kuta Police personnel have seized the marijuana and are conducting an investigation," he said.
Yosafat said the owner of the marijuana remained unknown. "It appears the packages had been thrown from outside onto prison grounds. We don't know who committed the act," he said.
This is not the first attempt to smuggle drugs into the prison.
Kerobokan security had thwarted many attempts to smuggle drugs into the prison over the last few years, said Yosafat.
As part of efforts to prevent drug distribution in the facility, Kerobokan security personnel have tightened security checks. "We suspect that drug ring members have attempted to smuggle the drugs," he said.
Prison warden Tonny Nainggolan emphasized that the prison had carried out efforts to purge the prison of drugs, including by coordinating with police to conduct searches. (ebf)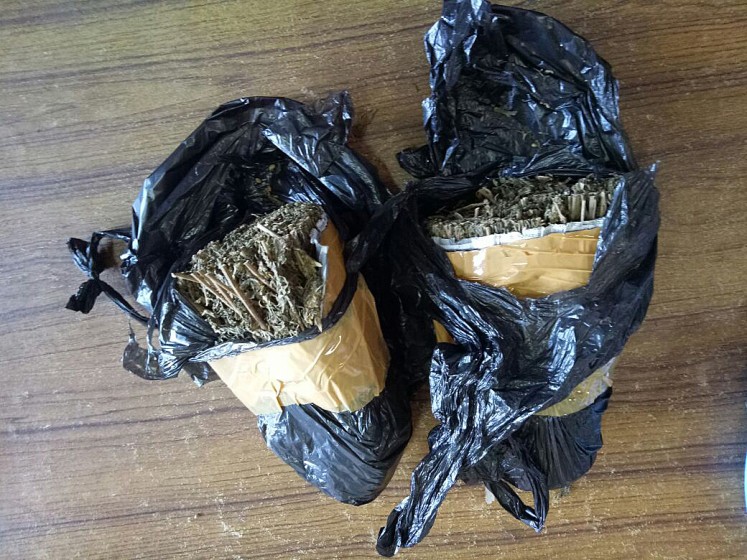 Illegal substances: Kerobokan security officers confiscated two packages of marijuana on Tuesday. (Courtesy of the Kerobokan Penitentiary/File)
Topics :
Join the discussions