Poor infrastructure hampers e-ID issuance in East Nusa Tenggara
Panca Nugraha

The Jakarta Post
Mataram, West Nusa Tenggara |

Fri, March 16, 2018

| 09:42 am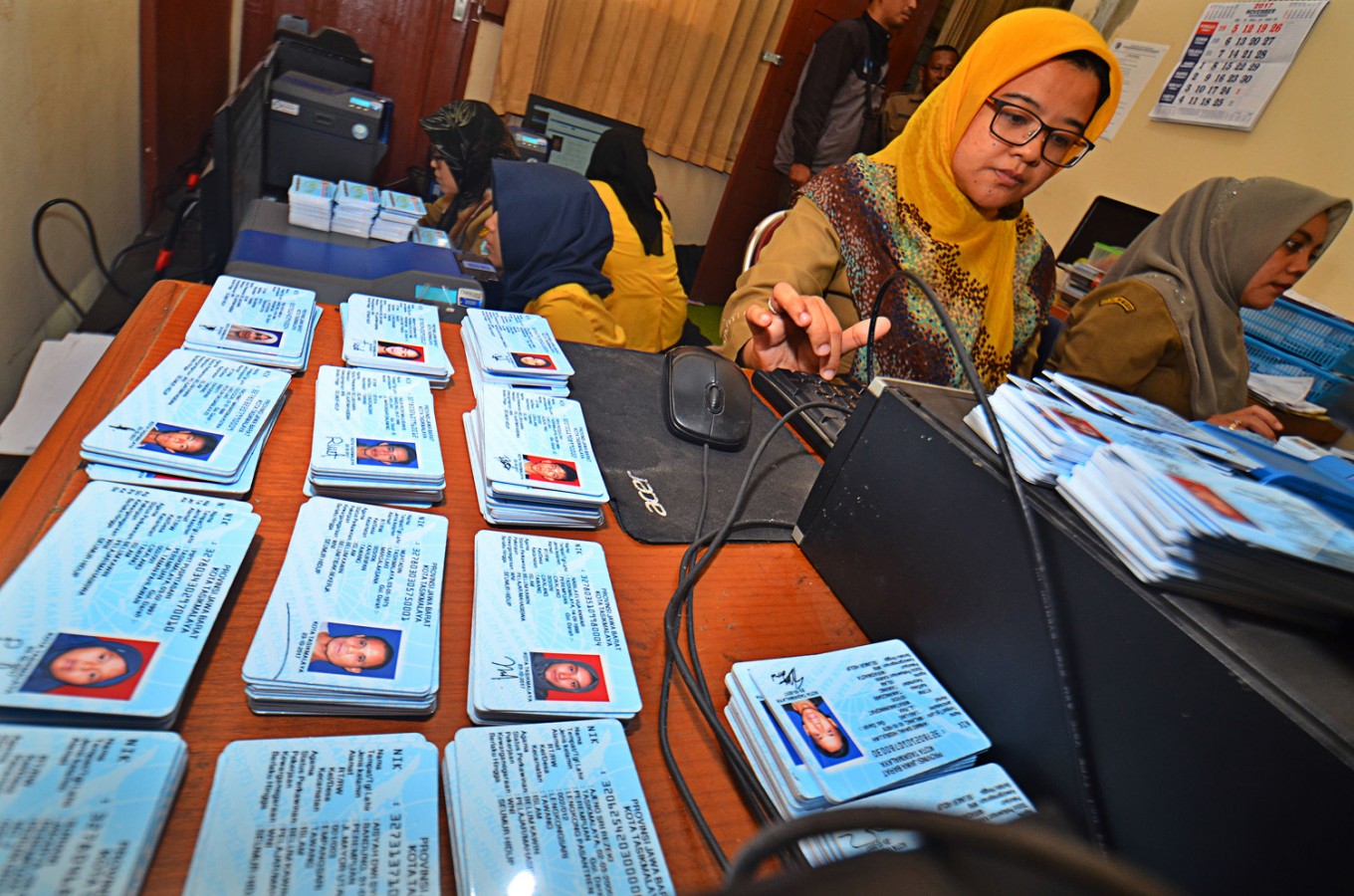 Civil service: An official of the Civil Registry and Population Agency prints e-ID cards at the agency's office in Tasikmalaya city, West Java, on Oct.24. (Antara/Adeng Bustomi)
The Indonesian Ombudsman has given a red mark to Kupang, East Nusa Tenggara (NTT), over its poor public service deliveries over the past few years.
To date, only 60 percent of 400,000 Kupang residents in 24 subdistricts have registered for an e-ID card. They include 24,000 new citizens, who are formerly residents of East Timor (now Timor Leste).
"This is a warning for Kupang. We will find a way to improve our services," said Gloria Mita, the third assistant of the Kupang administration, during an evaluation meeting in Mataram, West Nusa Tenggara (NTB), on Thursday.
According to Gloria, apart from geographical obstacles and difficult topography, poor infrastructure has been the main cause of their substandard public service deliveries.
Giving an example, Gloria said that to collect e-ID data, civil registry officers must visit residents from door to door because it could take around 10 hours to reach the civil registry office from their settlement. Moreover, Kupang residents live far from one another.
"And we lack staff," Gloria said.
Although residents can submit their e-ID data through online service, it is quite difficult for them to get internet access. "Even if there is an internet signal, we end up paying expensive roaming fees because they use providers from Timor Leste," Gloria explained.
The ombudsman evaluated the public service of each region based on Law No. 25/2009 on public services. (sha/ebf)
Join the discussions