Who is Karen? Succesful Pertamina leader, now graft suspect
News Desk

The Jakarta Post
Jakarta |

Wed, April 4, 2018

| 08:07 pm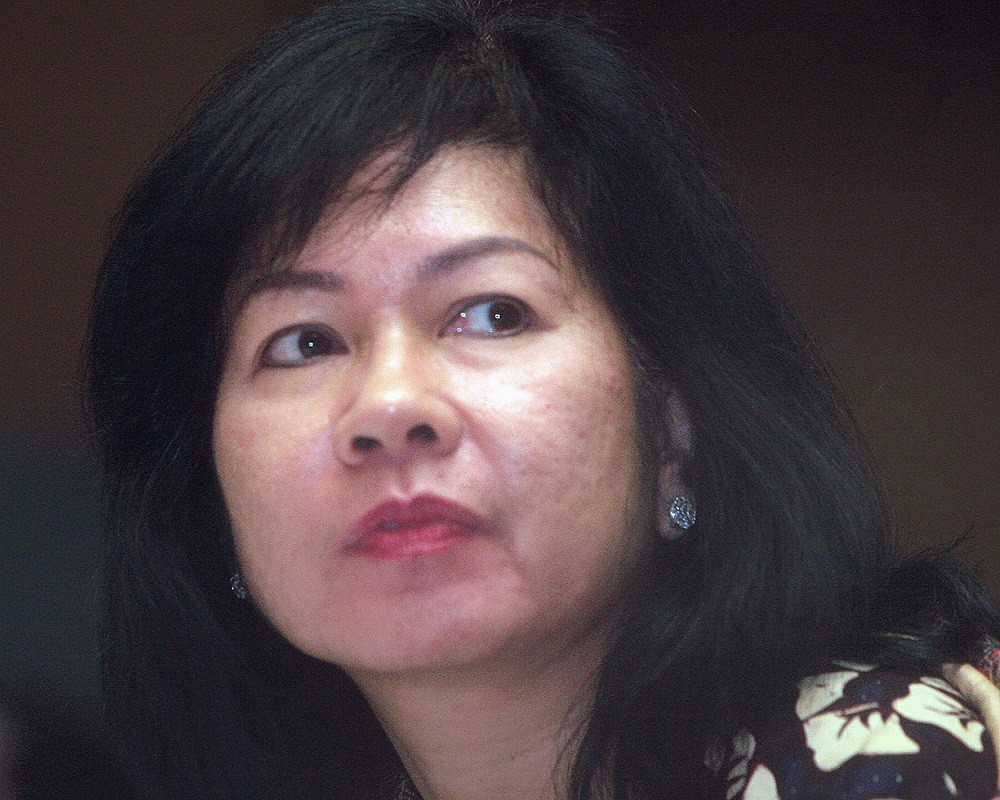 Karen Galaila Agustiawan. (JP/Ricky Yudhistira)
Karen Galaila Agustiawan was the first woman to lead state-owned oil and gas company PT Pertamina, challenging male domination of the industry. On Wednesday afternoon, she was named a suspect by the Attorney General's Office for alleged graft related to a state-owned investment in Basker Manta Gummy Australia in 2009.
Read also: Ex Pertamina director, Karen Agustiawan, named corruption suspect
Who is Karen?
Karen, a mother of three, is a professional in the oil and gas industry with more than 30 years' experience. When she was appointed the president director of Pertamina in 2009, she had been working in the industry for 25 years.
The following is a summarized biography:
Born Oct. 19, 1958.
1978-1983:
Studied physical engineering at the Bandung Institute of Technology.
1984-1986:
Joined Mobil Oil Indonesia as a systems analyst and programmer, promoted to seismic processor and quality controller for seismic projects in 1987-1988.
1989-1992:
Moved to Mobil Oil in Dallas, Texas, in the United States for assignments including assisting the Corporate Exploration Computing Division.
1992-1998:
Returned to Mobil Oil Indonesia as a project leader in the Exploration Computing Department. She took leave to accompany her husband during his doctoral studies in the US in 1993-1994.
1998-1999:
Worked for CGG Petrosystems in Indonesia before joining Landmark Concurrent Solusi Indonesia as domain specialist for developing the market for Integrated Information Management (IIM).
2000-2002:
Took a position as business development manager at Landmark Concurrent Solusi Indonesia.
2002-2006:
Joined Halliburton Indonesia as commercial manager for consulting and project management for all oil and gas accounts.
2006-2008:
Joined Pertamina as expert staff for the upstream division before being appointed as the upstream director of the state oil company.
2009: President director of Pertamina.
May 2013: She was included in London-based event company Terrapin's 15 most influential female executives in the oil and gas industry.
Jun 2013: Reappointed to lead the state-run oil and gas firm for another five-year term.
Aug 2014: Resigned from the position because she wanted to teach at Harvard University. On Harvard University's website, Karen is listed as one of the experts at the Belfer Center for Science and International Affairs, a permanent research center within Harvard's John F. Kennedy school of government.
Read also: Karen Agustiawan among world's 15 most powerful female oil and gas figures
Notable achievements during Karen Agustiawan's six years at PT Pertamina:
* She became Pertamina's first female boss
* In March 2013, Karen was approved for a second term as CEO, making her the first Pertamina CEO for decades to lead the company beyond a single term. Most of her predecessors were replaced before they completed their first five-year term.
* In 2012, Pertamina booked Rp 25.89 trillion (US$2.67 billion) in net profits, up 18.4 percent from a year earlier, which was the highest-ever level in the company's history.
* In 2013, Pertamina became the first Indonesian company to be featured in Fortune magazine's annual Fortune Global 500 list. The list, which ranks global corporations by revenue, placed Pertamina 122nd out of 500 companies after it booked revenues of $70.9 billion in 2012.
* In 2012, Forbes put Karen at the top of its "Asia's 50 Power Businesswomen", while in 2013, Fortune Global put her in sixth place on its "50 most powerful women in business" list. (evi)
Topics :
Join the discussions