Pertamina supports prosecution of parties responsible for oil spill

Balikpapan, East Kalimantan |

Fri, April 13, 2018

| 11:21 am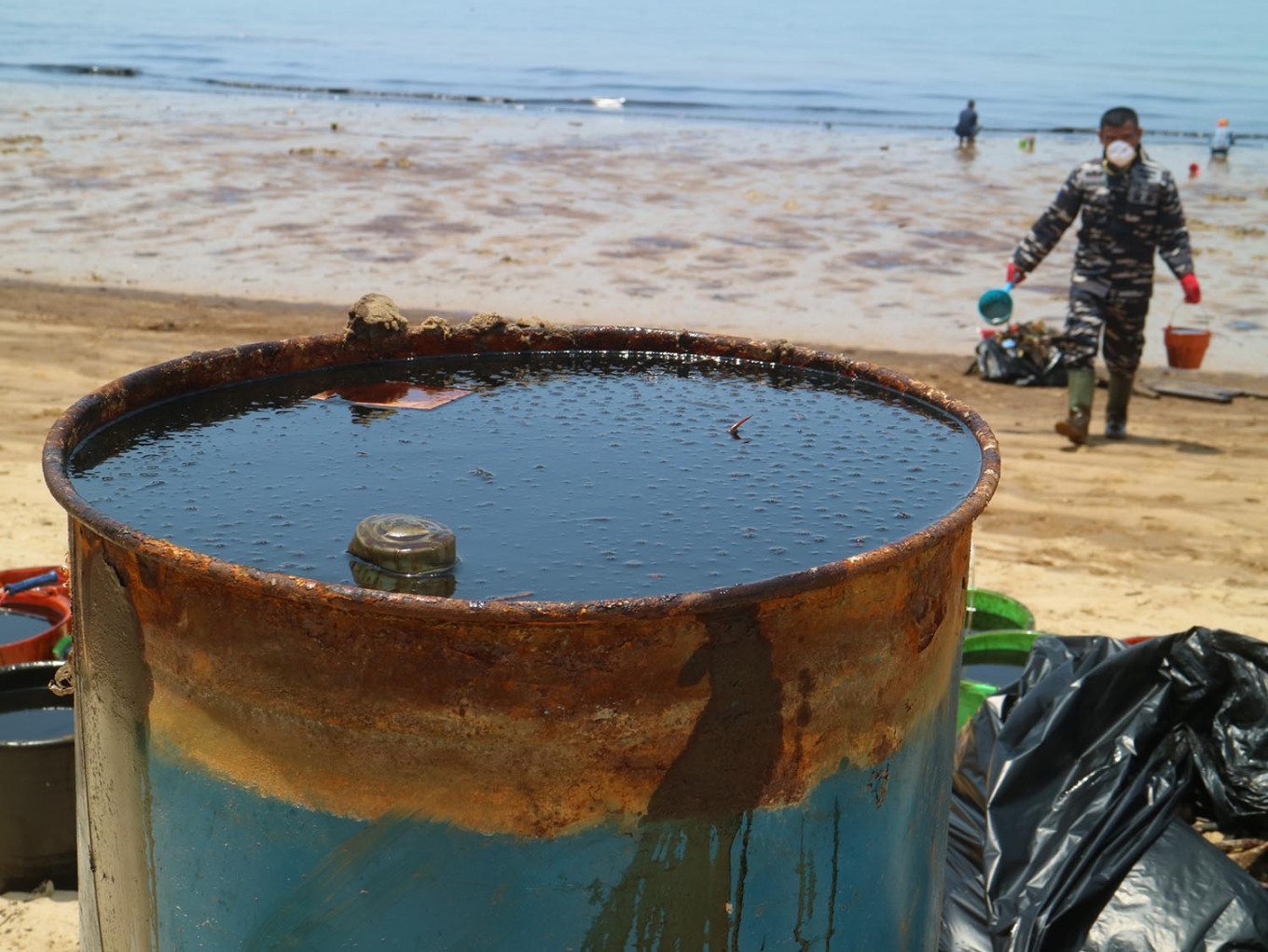 Heavily polluted: A man cleans up Benua Patra Beach on April 2 after an oil spill occurred in Balikpapan Bay. The oil spill, caused by a ruptured undersea pipe, led to five deaths and the declaration of a state of emergency. (AFP/-)
State oil and gas company Pertamina president director Elia Massa Manik has expressed full support of the East Kalimantan Police's handling of an oil spill in Balikpapan Bay on March 31.
Pertamina recently discovered that the oil spill occurred after the company's undersea pipeline in Balikpapan Bay was ruptured and moved 120 meters from its initial position. The 3.6-kilometer pipeline, which has a pressure level of 167 psi, was used to channel crude oil from a terminal in Lawe-Lawe to an oil refinery in Balikpapan.
"We support efforts to reveal what caused the rupture in the pipeline. We support the ongoing law enforcement process so that the problem becomes clear and will not result in further speculation," said Manik in Balikpapan on Thursday.
(Read also: Balikpapan oil spill: What we know and don't know)
Manik said the pipeline in Balikpapan Bay was not equipped with technology to detect problems. "Improving the system is a must. We will evaluate it," said Manik.
East Kalimantan Police special crimes director Sr. Comr. Yustan Alpiani said the burst pipeline, which is 12.7 millimeters in thickness and 50 centimeters in diameter, was key to revealing the cause of the incident, which lead to a sea fire that claimed the lives of five people.
"We are striving to lift the pipeline as requested by investigators of the National Police's forensics laboratory," he said. (ebf)
Join the discussions