Government wins petition on access to financial information
News Desk

The Jakarta Post
Jakarta |

Wed, May 9, 2018

| 06:57 pm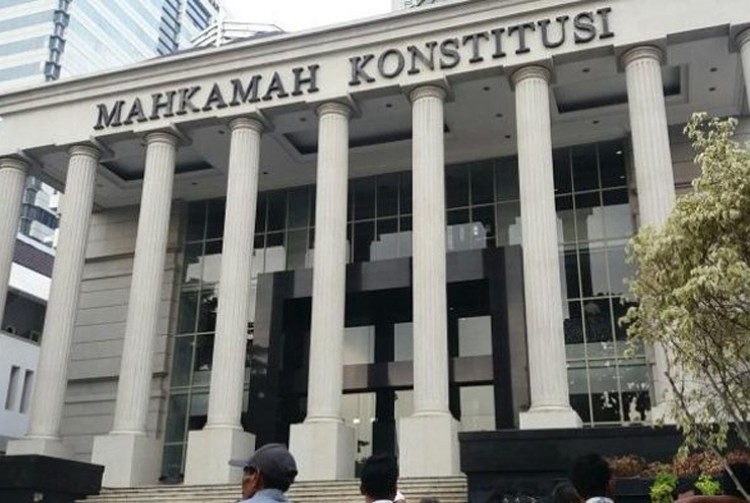 The Constitutional Court in Jakarta (kompas.com/File)
The Constitutional Court rejected on Wednesday a petition against Law No. 9/2017 on access to financial information for taxation purposes. The court maintained the Taxation Directorate General's right to access to information on bank accounts.
The petition was submitted by Fernando Manulang, a lecturer at the University of Indonesia.
"The court rules that the plaintiff's arguments are all baseless, according to the law. Therefore, the court rejects the plaintiff's demand," said the presiding judge, Anwar Usman, when reading out the verdict in Jakarta on Wednesday as reported by kontan.co.id.
One member of the panel of judges, Maria Farida Indrati, said the plaintiff's argument that Law No. 9/2017 contravened Article 1, Paragraph 29 of Law No 28/2007 on the general taxation system could not be accepted because the two laws had different scopes.
Maria said Law No. 9/2017 was aimed at fulfilling a requirement for access to financial information in international taxation treaties that the government had signed with other countries.
Meanwhile, Saldi Isra, another judge, said the plaintiff's argument that the Taxation Directorate General did not have the right to access information on bank customers' accounts also did not have a legal basis.
Saldi said the right was stipulated in Financial Ministry Regulation No. 212/PMK.01/2017 on the organization and working procedures of the Financial Ministry.
"Article 2 of Law No. 9/2017 is in line with the duties of the Taxation Directorate General to implement its function in the taxation sector," he added. (bbn)
Join the discussions