Islamic groups condemn Surabaya church bombings
News Desk

The Jakarta Post
Jakarta |

Sun, May 13, 2018

| 01:57 pm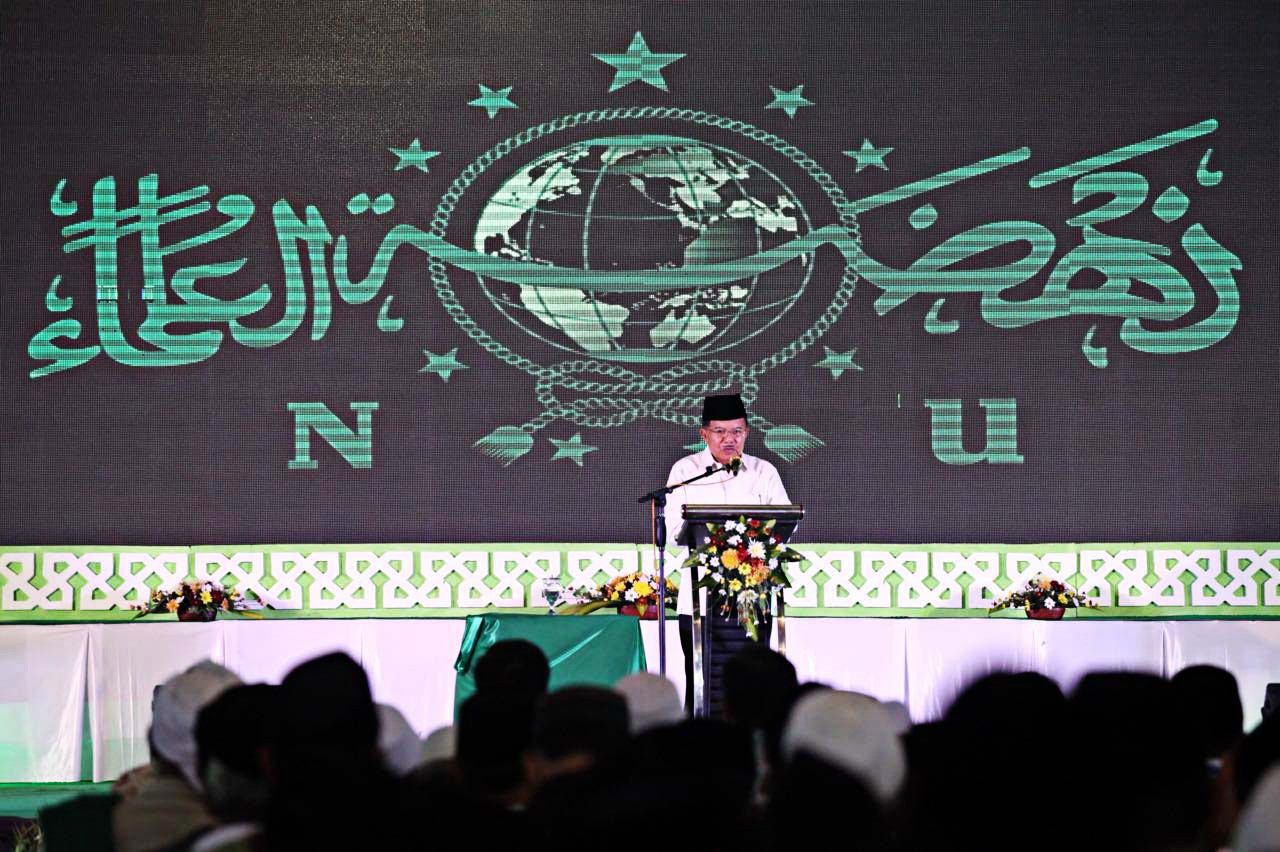 Against radicalism: Vice President Jusuf Kalla warns of the potential spread of radical teachings via new information and communication technology during the closing ceremony of the national meeting (Munas) of Indonesia's biggest Islamic organization, Nahdlatul Ulama, in Lombok, West Nusa Tenggara, on Nov. 25, 2017. (JP/Panca Nugraha)
Nahdlatul Ulama (NU) and Muhammadiyah, the nation's largest Islamic organizations, have condemned a series of alleged suicide bombing attacks at three churches in Surabaya, East Java, that killed at least nine people and injured dozens of others.
"NU condemns all acts of terrorism, whatever the motive and background. Islam condemns any form of violence. There is not a single religion in the world that justifies violence as a way of life," NU chairman Said Aqil Siradj said in a statement on Sunday.
NU called on the public not to be easily provoked by the terror attacks and invited all Indonesians to unite in the name of humanity.
"If you see even the smallest action that could lead to radicalism and terrorism, please report it immediately. All violent acts are contrary to Islamic values and contrary to all religious values," the group said.
Muhammadiyah also strongly condemned the bombings.
"Muhammadiyah, which fights for the good of Muslim society, the nation and humanity, is strongly opposed to the suicide bombings that took place in Surabaya this morning," the head of the organization's East Java chapter, M. Saad Ibrahim, said as quoted by pwmu.co on Sunday.
East Java Police spokesman Sr. Comr. Frans Barung Mangera told The Jakarta Post the explosions took place at Santa Maria Tak Bercela Catholic Church (STMB) on Jl. Ngagel Madya in Gubeng, Surabaya Pentecostal Church (GPPS) on Jl. Raya Arjuna and Diponegoro Indonesian Christian Church (GKI) on Jl. Diponegoro.
The terror attacks in Surabaya took place only days after the deadly riot at a detention center located at the National Police's Mobile Brigade headquarters (Mako Brimob) in Depok, West Java, last week.
The riot led to the deaths of five police officers and a 36-hour standoff between terrorist detainees, who seized weapons from the police, and security forces.
The attacks also come as the country gears up for major events this year, including the Asian Games in Jakarta and Palembang, South Sumatra, in August and September and the IMF-World Bank meeting in October in Bali. (ahw)
Topics :
Join the discussions