Unattended suitcase causes security alert in Batam

Batam, Riau Islands |

Wed, May 23, 2018

| 05:25 pm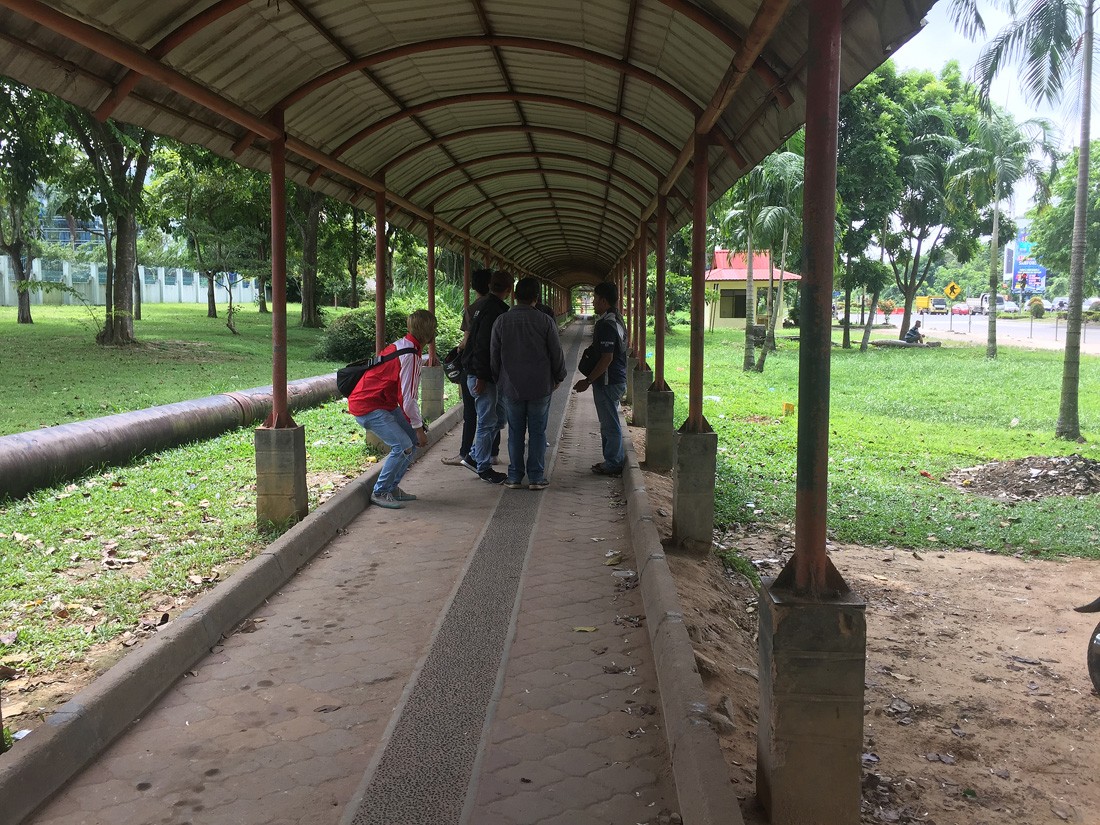 People gather on a pedestrian walkway where a suspicious package was reported to police in Batam, Riau Islands, on Wednesday. (JP/Fadli)
An unattended suitcase on a walkway near the Batamindo and Panbil industrial compounds in Batam, Riau Islands, caused a security alert on Wednesday.
Motorcycle taxi driver Anton Simatupang said residents reported the unattended bag to security officials who informed the police.
"Several police officers came and checked the suitcase," said Anton.
He said he saw the suitcase, which was around 100 centimeters in height, at 9 a.m. "We were suspicious from the very beginning," said Anton.
Another witness, Donny Manurung, said Gegana bomb squad personnel from the Riau Islands Police's Mobile Brigade secured the location and cordoned off the area.
"They checked the suitcase with a metal detector but it seems it didn't contain anything dangerous. We were worried because we've been shocked by the string of bomb attacks recently," he said.
Riau Islands Police spokesperson Sr. Comr. Saptono Erlangga said the Gegana team secured the suitcase and brought the situation under control. He praised local people's decision to immediately report their suspicions to the police.
"This is a good decision by people who saw it [the bag]. If there is anything suspicious they must immediately report it to the police," he said.
Since the recent bombings in East Java the Riau Islands Police have increased the security level in the province. (hol/ebf)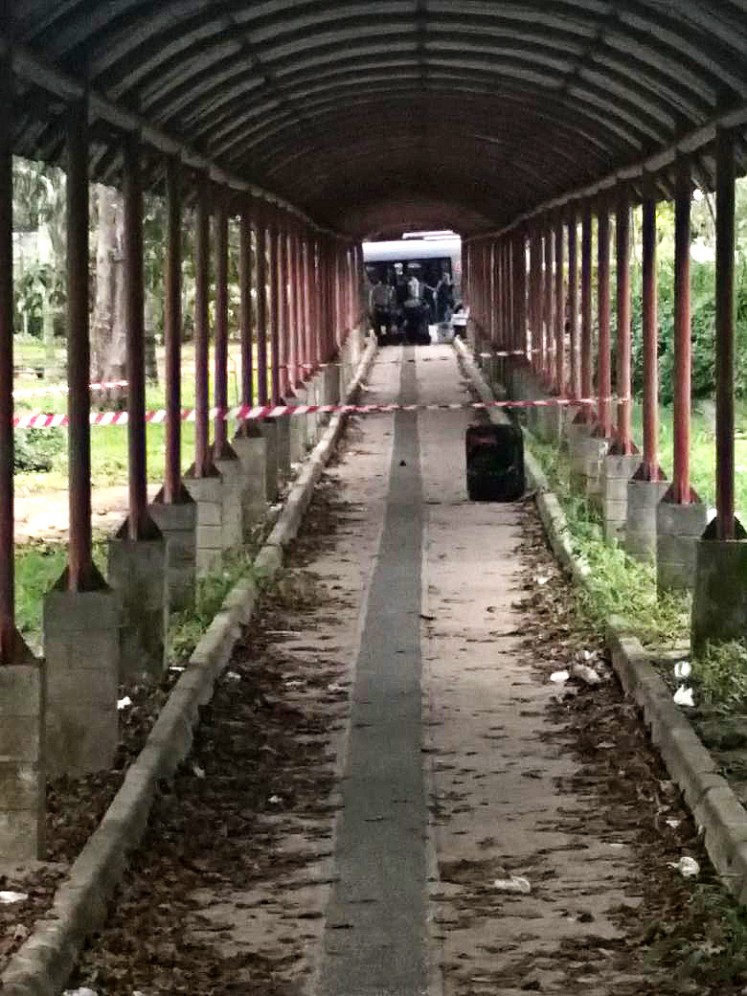 Gegana bomb squad personnel from the Riau Islands Police's Mobile Brigade cordon off the location where a suitcase was left unattended in Batam on Wednesday. (JP/Fadli)
Topics :
Join the discussions