Groups condemn attack on 'Radar Bogor'
Fachrul Sidiq

The Jakarta Post
Jakarta |

Thu, May 31, 2018

| 03:13 pm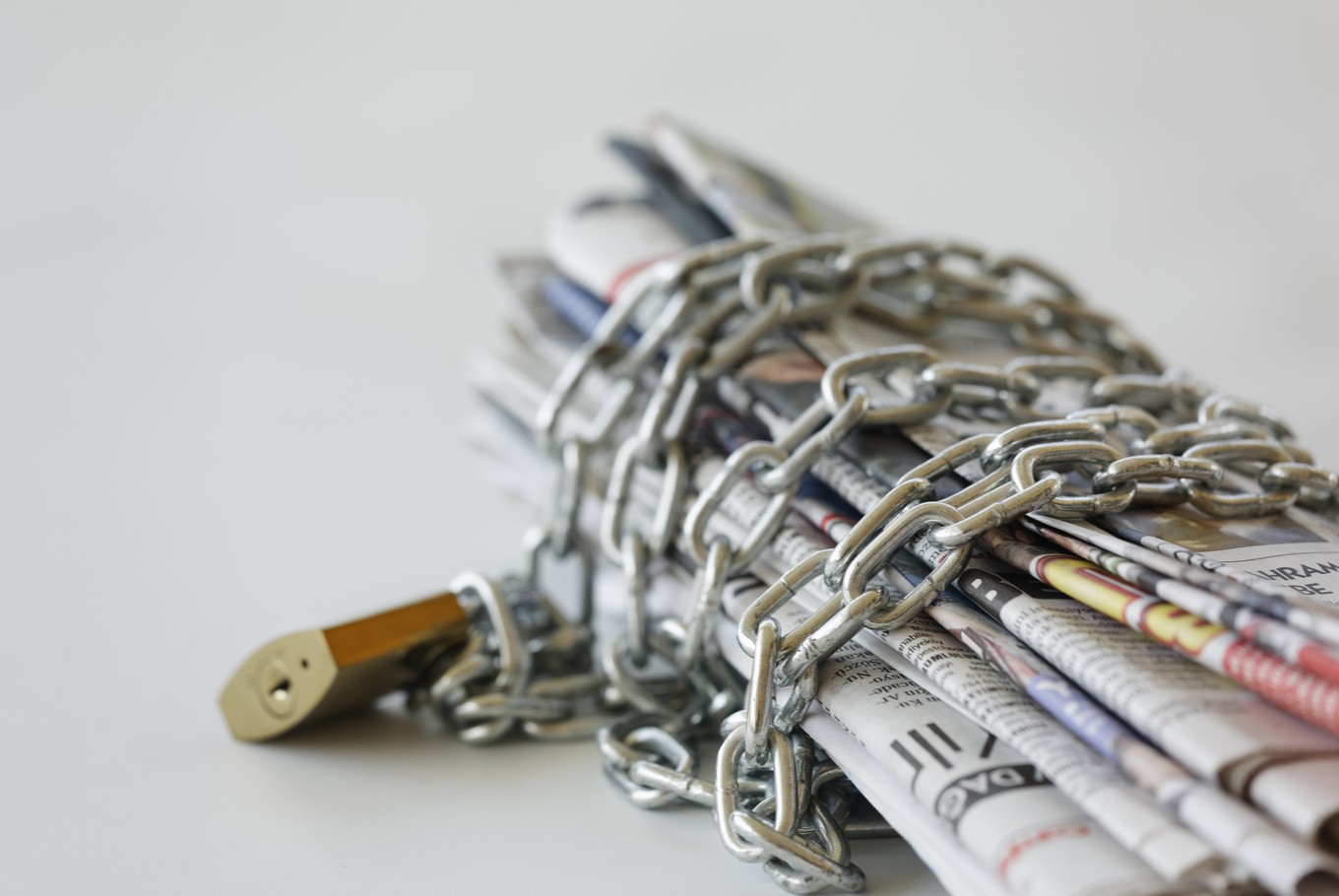 Press freedom illustration (Shutterstock/File)
The Alliance of Independence Journalists (AJI) and the Legal Aid Institute for the Press (LBH Pers) have condemned the protest staged by supporters of the Indonesian Democratic Party of Struggle (PDI-P) against the Radar Bogor newspaper office, in Bogor, West Java, for a report it carried on the party's chairwoman.
Dozens of PDI-P supporters staged a rally in front of the newspaper office protesting against the report's claims that party chief Megawati Soekarnoputri received an excessive allowance from the government.
They reportedly stormed into the office lobby, allegedly intimidated employees and damaged property.
"We condemn the violence carried out by PDI-P members and sympathizers in the office's editorial room. Any objection to a journalistic item should be in accordance with the 1999 Press Law," chairman of the AJI's Jakarta chapter Asnil Bambani said in a statement on Thursday.
The newspaper published a headline story titled "Ongkang-ongkang Kaki Dapat Rp 112 Juta" in its Wednesday edition. The story, the heading of which means earning money for doing nothing, reported that the government paid the former president a monthly allowance of Rp 112 million (US$ 8,067) for her new role in a body promoting the state ideology of Pancasila.
Read also: PDI-P supporters protest newspaper over Megawati story
The protestors said Megawati had never accepted the allowance.
Party executives have denied any links to Wednesday's protest.
LBH Pers executive director Nawawi Bahrudin said the police should immediately open an investigation into the alleged violence and demanded that the party severely punish any of its members found to be involved in the incident. (wit)
Join the discussions