Indonesian youths say religion key to happiness, bucking global trend
Devina Heriyanto

The Jakarta Post
Jakarta |

Sun, June 3, 2018

| 09:15 am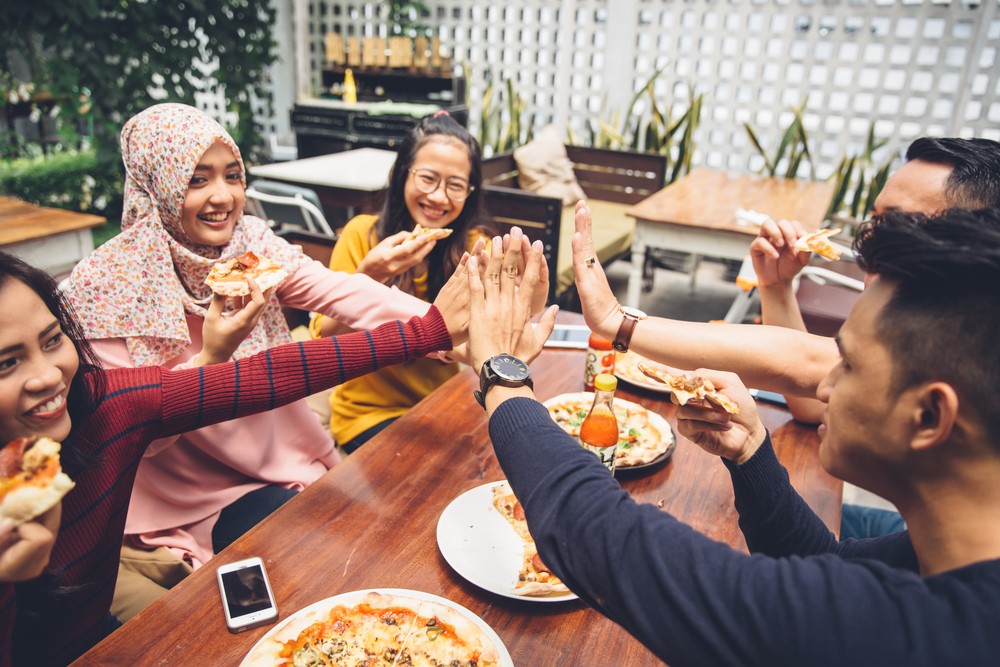 Asian youth (Shutterstock/-)
A survey by the Varkey Foundation found that 93 percent of young Indonesians believed that religious faith was important to happiness, far above the world's average at 45.3 percent.
This figure bucks the global trend as another survey by Deloitte found more than half of global youth believed religious leaders brought a negative impact to the world.
Varkey's survey last year found Indonesians were the happiest, scoring 90 percent on the net happiness score, with world's average at mere 59.35 percent. The Generation Z: Global Citizenship Survey by Varkey involved 20,000 young people in 20 countries.
Generation Z refers to those born between 1995 and 2001, the post-millennial generation. Among others, Indonesia also had the highest level of emotional well-being at 40 percent, with world's average at 29.95 percent. Young Indonesians did not think about problems too much, did not feel anxious, bullied, lonely, or unloved.
A separate survey finds that global millennials are skeptical toward religious leaders. 2018 Deloitte Millennial Survey reported that 52 percent millennials stated that religious or faith leaders brought negative impact on the world, with only 33 percent said otherwise.
More millennials believed that NGO leaders and business leaders had positive impact, at 59 percent and 44 percent respectively. Millennials were particularly skeptical toward political leaders, with a staggering 71 percent believing that they brought negative impact, contrary to 19 percent who thought otherwise.
This is despite views among millennials that corporate and business are more interested in pursuing their own agenda and making money than helping society or doing business ethically.
Deloitte questioned 10,455 millennials across 36 countries and 1,844 Gen Z in six countries. No member from Indonesia's Gen Z was questioned in the Deloitte survey. Millennials in the Deloitte survey refer to those born between 1983 and 1994, while Gen Z includes those born between 1995 and 1999.
Topics :
Join the discussions