Jaguar Land Rover to move Discovery SUV production to Slovakia
London, United Kingdom |

Tue, June 12, 2018

| 07:45 am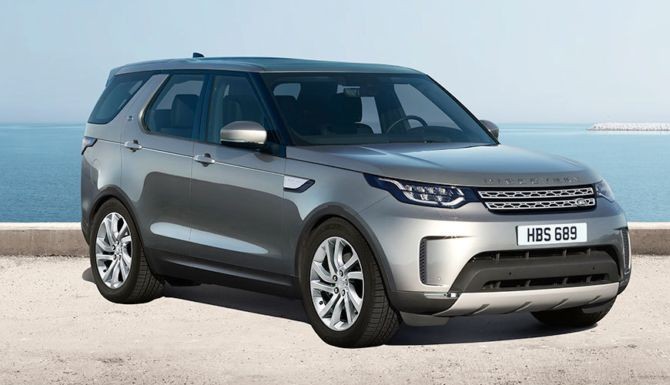 Land Rover Discovery (Courtesy Land Rover/handout)
Britain's biggest carmaker, Jaguar Land Rover Automotive Plc, is moving all production of its Land Rover Discovery to Slovakia from a plant near Birmingham, which will be retooled to accommodate a new generation of electric cars.
The company, owned by Tata Motors Ltd, will create a new factory platform at its Solihull, UK, plant that will enable the production of cars in electric, petrol and diesel versions, said people familiar with the matter, asking not to be named because the information isn't public. Discovery production will be moved from the beginning of 2019, meaning job cuts at the Solihull plant are possible before it ramps up staffing again, the people said.
The investment, totaling hundreds of millions of pounds, according to the people, could cut both ways. While some agency-employed plant workers may lose their jobs, the decision to build electric cars at Solihull marks a major commitment to UK manufacturing amid uncertainty over Brexit.
After its makeover, the plant will produce the new Range Rover and Range Rover Sport models. The manufacturer will build the next of its Range Rover Evoque models at a site in Halewood in northern England, where the Discovery Sport is also made.
"This significant investment and technology upgrade in Solihull in order to accommodate our next-generation of flagship Land Rover models, and the refit of our Halewood plant for the next Evoque, is proof that we remain committed both to the UK and to transformation and growth," Jaguar Land Rover said by email.
Jaguar Land Rover has said all new models will be electrified from 2020, though a spokesman wouldn't confirm whether the Range Rover models to be produced at Solihull will be made in all-electric versions. Both SUVs are made in hybrid versions today.
The company said in 2016 that it would assemble Discovery SUVs in Slovakia once a new plant there came on line, without revealing that all production of the model -- which was redesigned in 2017 -- would be moved out of the UK. It also has an agreement with Magna Steyr, a unit of Magna Inc., to build the Jaguar E-Pace and all-electric I-Pace models in Austria.
"The decision to move the Land Rover Discovery to Slovakia and the potential losses of some agency employed staff in the UK is a tough one but forms part of our long-term manufacturing strategy as we transform our business globally," Jaguar Land Rover said.
The company is grappling with slumping demand for diesel vehicles in the UK. Sales in the country fell 12.8 percent in the year to March amid consumer uncertainty about Brexit and nervousness about buying diesel cars, though sales grew in China and the US
Join the discussions