SE Asia looks on with promise as Trump, Kim meet
Tramaditya Salim

The Jakarta Post
Singapore |

Tue, June 12, 2018

| 03:24 pm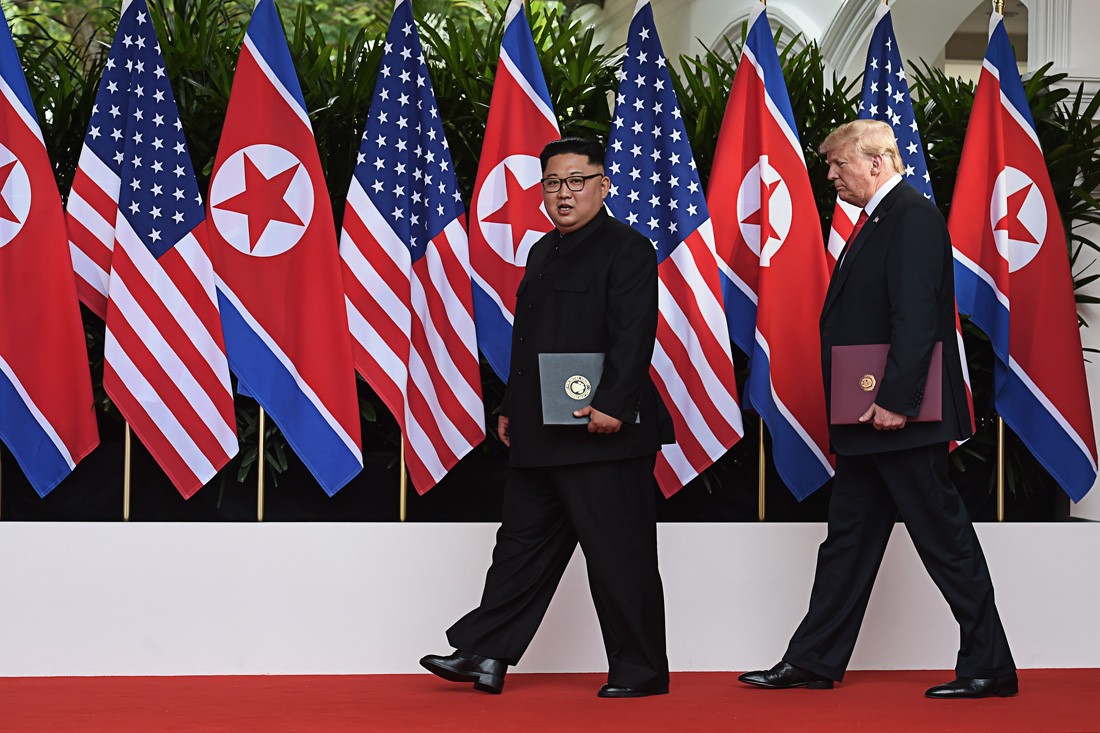 United States President Donald Trump (right) walks alongside North Korea's leader Kim Jong-un after taking part in a signing ceremony at the end of their historic summit at the Capella Hotel on Sentosa Island in Singapore on June 12. (POOL/AFP/Anthony Wallace)
Southeast Asia has its eyes on the historic summit on Tuesday between United States President Donald Trump and North Korean leader Kim Jong-un, as many in the region await a possible deal that may soothe tensions on the Korean peninsula.
Trump and Kim, having concluded a one-on-one meeting, wider bilateral talks and a luncheon just before 1 p.m. on Tuesday, had a brief stroll on the grounds of the Capella Hotel, where the US president said in passing that their engagements were "top of the line" and that he and Kim would soon be signing some sort of document.
Just minutes before, Indonesian Foreign Minister Retno Marsudi was the latest to express well wishes for the summit. "My very best wish for the Singapore Summit between North Korean Leader and US President," she tweeted using her handle, @Menlu_RI.
(Read also: Trump, Kim sign 'comprehensive document')
Earlier that day, Singapore Prime Minister Lee Hsien Loong said by hosting the summit at a venue that is both neutral and agreeable to both sides, Singapore may "enable a productive summit".
As the host country, Lee said Singapore felt it was duty-bound to contribute to the constructive outcome of the summit, as tensions on the Korean peninsula have a great impact on the region.
"If tensions in Northeast Asia on the Korean peninsula are going to destabilize the region, then Southeast Asia is not going to be let off scot-free, nor the world," he said in an interview with CNN's Christiane Amanpour, on Wednesday. (ebf)
Join the discussions