81 polling stations in Bali prone to fraud: Bawaslu
Ni Komang Erviani

The Jakarta Post
Denpasar, Bali |

Mon, June 25, 2018

| 07:05 pm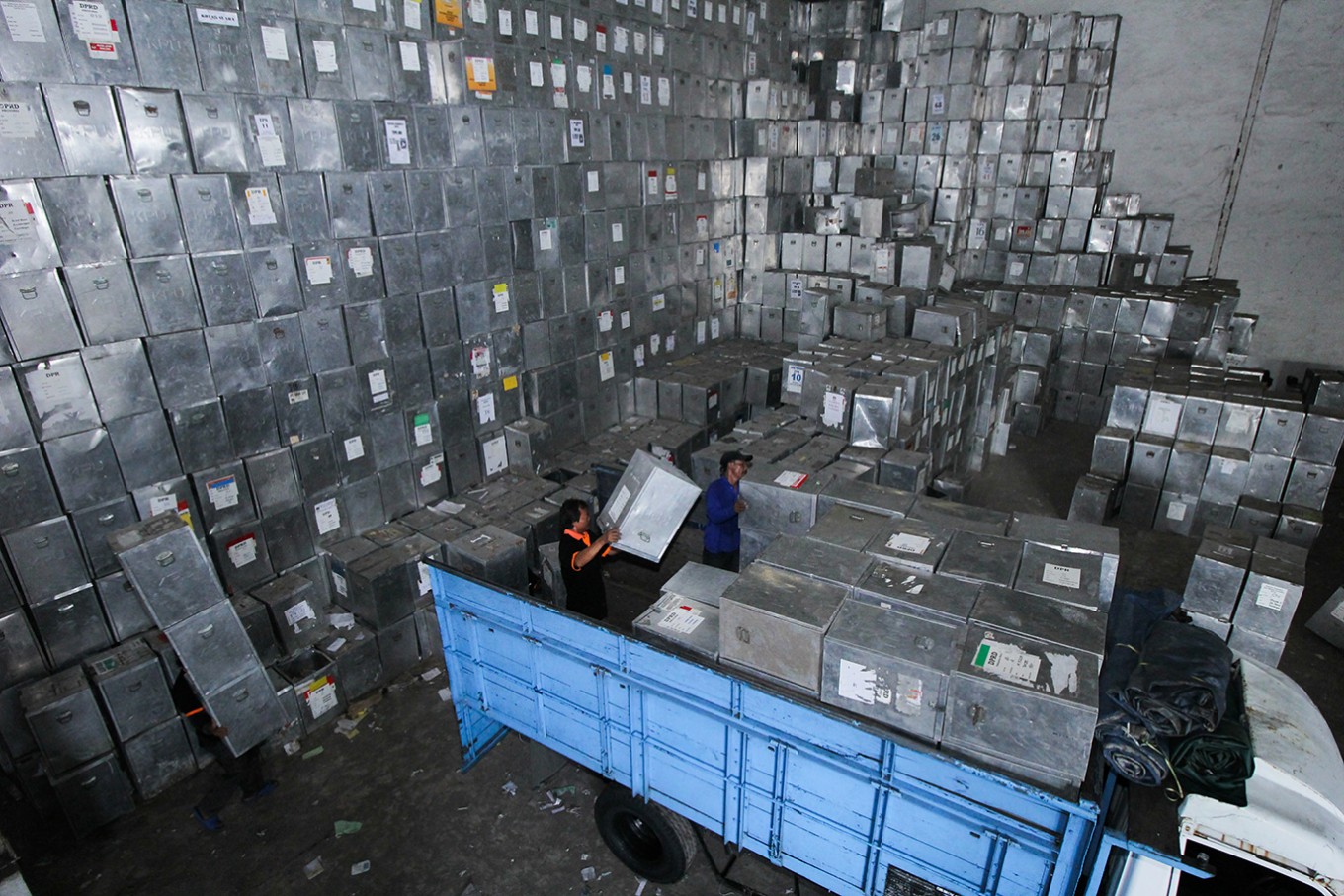 Gearing up: Workers load ballot boxes for the 2018 East Java gubernatorial election into a truck that will distribute them to election offices across the province on June 3. (ANTARA/Didik Suhartono)
At least 81 out of the 6,296 polling stations set up for the upcoming regional elections in Bali are reportedly prone to electoral fraud.
According to the Bali Elections Supervisory Agency (Bawaslu), they are located in regencies that are home to figures suspected of engaging in so-called money politics in the past.
It vowed to tighten its monitoring of these stations to prevent vote buying on Wednesday, when more than 171 regions will choose their next leaders.
According to Bawaslu Bali chairman I Ketut Rudia, the agency had been mapping out areas prone to vote buying ahead of voting day.
"We found that Buleleng regency was the most susceptible to vote buying," Rudia told journalists during a press conference on Monday.
The 81 potentially problematic polling stations are spread across three regencies, with 39 located in Buleleng, 26 in Bangli and 16 in Tabanan.
Nevertheless, Rudia emphasized that Bawaslu would monitor all the polling stations on the island.
"We will have at least one supervisor in every polling station. We have also increased our patrol to closely monitoring the elections," he added.
"Of course, we are hoping that there will be no money politics. However, we hope residents will report any cases of electoral fraud." (ebf)
Join the discussions