Team dispatched to track tigers in Riau
Rizal Harahap

The Jakarta Post
Pekanbaru, Riau |

Tue, July 10, 2018

| 09:23 pm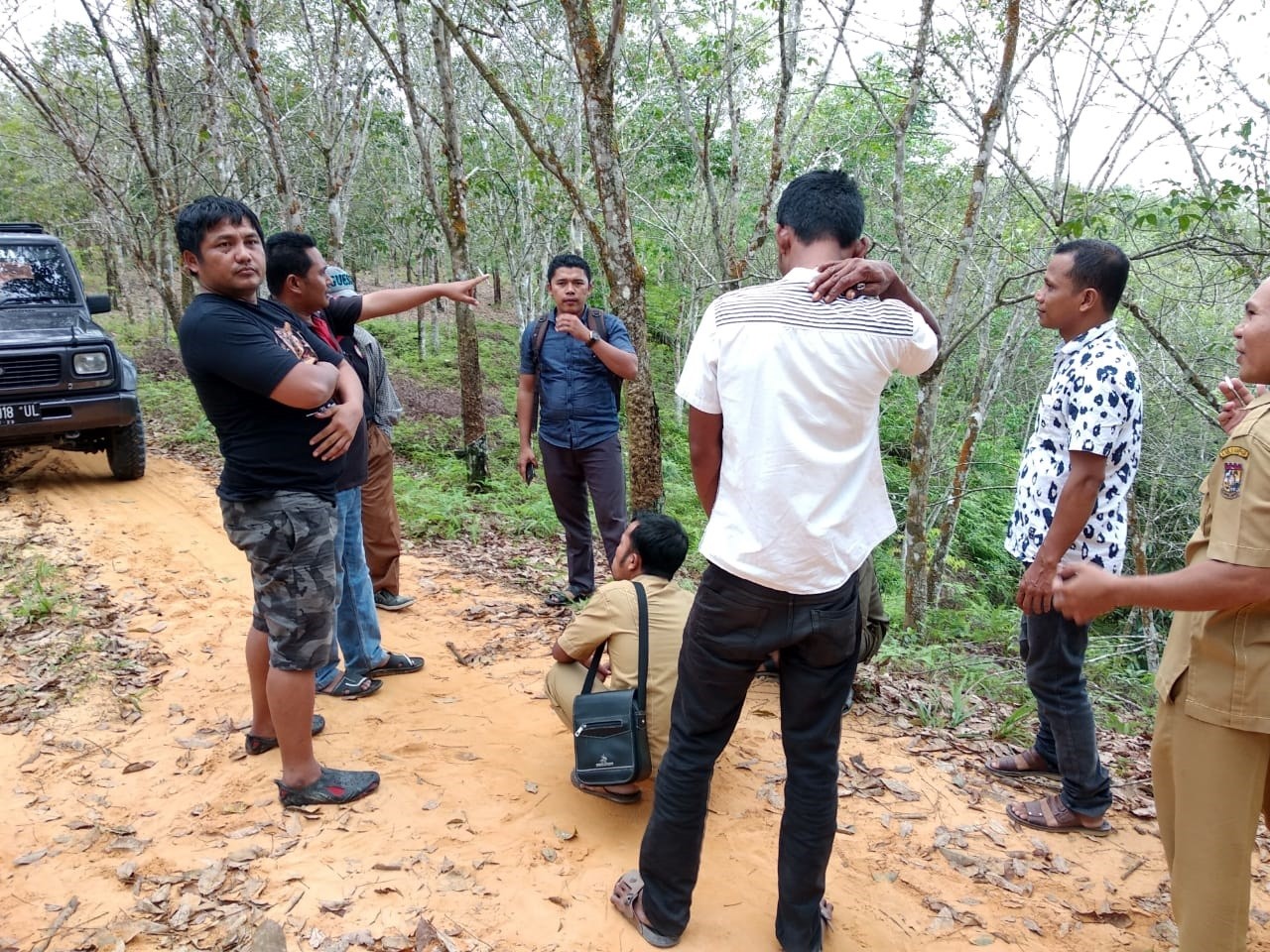 On alert: Personnel of a quick response team dispatched by the Riau Natural Resources Conservation Agency (BKSDA) prepare to track Sumatran tigers in rubber plantation areas in Koto Tuo village, District XIII Koto Kampar, Riau, on July 10. (Courtesy of the Riau Natural Resources Conservation Agency (BKSDA)/File)
Riau Natural Resources Conservation Agency (BKSDA) head Suharyono said his institution had dispatched a quick response team following reports on social media about Sumatran tigers that had possibly found their way to Koto Tuo village, District XIII Koto Kampar, Riau.
"We have responded to the circulating information about the presence of tigers in Koto Tuo. Today [Tuesday], a team began to work in the field, in which as the first step, it coordinated with officials of the village," he told The Jakarta Post.
Accompanied by Koto Tuo village officials and several witnesses, Suharyono said the team had checked several points across rubber plantation areas reported to be possible locations of the tigers.
"From the site investigation, the team's personnel reported that they found footprints suspected to be the tracks of Sumatran tigers. It is probable that the footprints were made several days ago," said Suharyono.
(Read also: Villagers fear tiger invasion after prints found)
Suharyono could not yet confirm whether the footprints were from tigers, and if so, how many there were.
As reported earlier, many Koto Tuo residents are now reluctant to tap rubber early in the morning because the footprints are different sizes. It is believed that there are up to six tigers.
"To make sure of the whereabouts of the tigers, our team has asked village officials to prepare bait and place it in locations the tigers are likely to pass. Once they find that the bait has disappeared, they should immediately contact our team so we can take further steps," said Suharyono. (ebf)
Topics :
Join the discussions