Indonesia wrapping up new regulation to expand the use of B20
Stefanno Reinard Sulaiman

The Jakarta Post
Jakarta |

Thu, July 26, 2018

| 09:53 am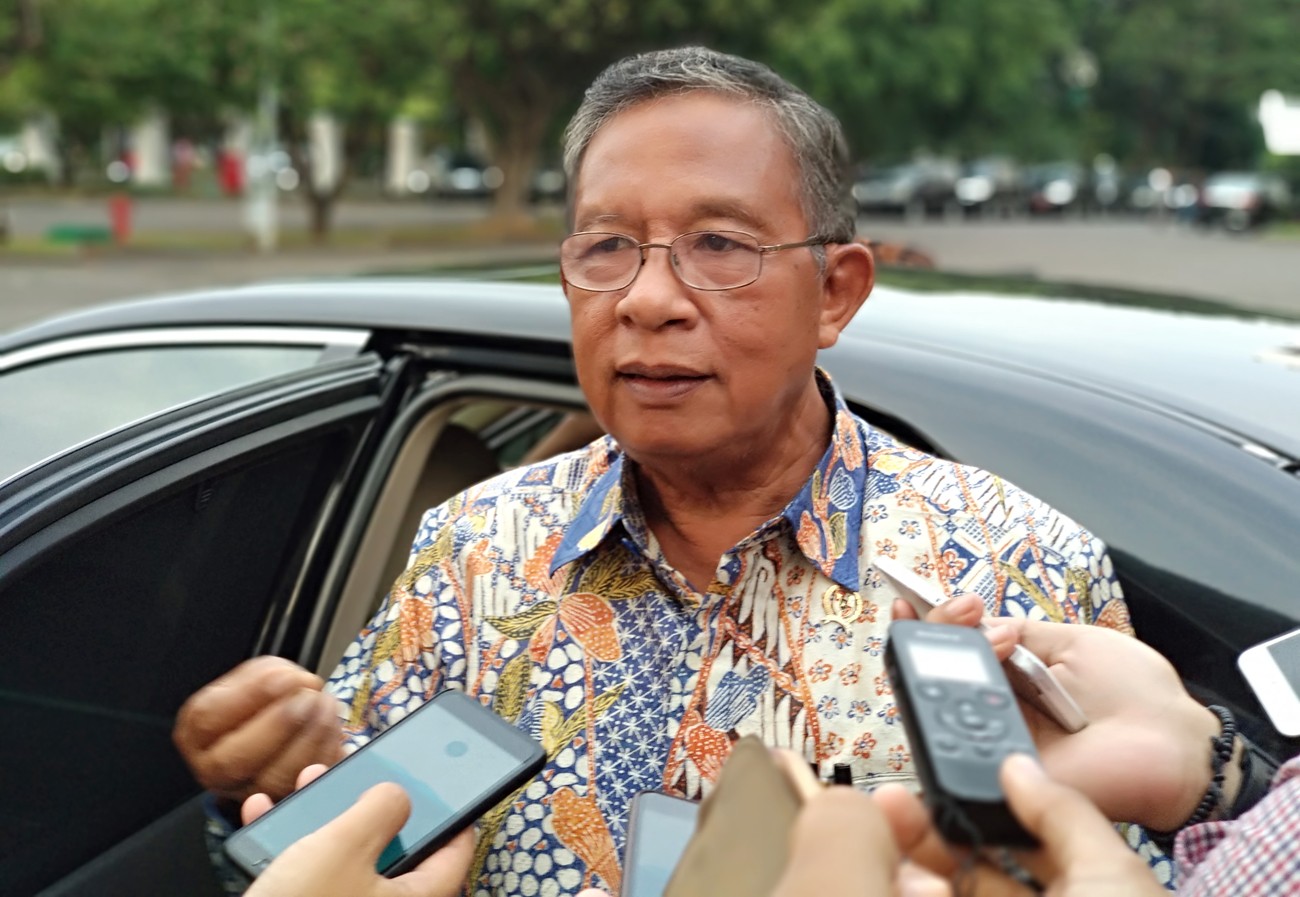 Coordinating Economic Minister Darmin Nasution speaks to journalists after a press conference at the State Palace in Jakarta on April. 16. (JP/Anton Hermansyah)
The government is revising a presidential regulation on biodiesel incentives in a bid to expand the use of vegetable oil in biodiesel. The current mix, called B20, is a blend comprising 20 percent vegetable oil.
Indonesia is one of the world's biggest palm oil producers and aims to reduce the increasing cost of fossil-fuel imports by blending vegetable oil in its fuel.
The revision is ongoing, Coordinating Economic Minister Darmin Nasution said on Wednesday, adding that he would soon make another report to President Joko "Jokowi" Widodo.
"I have to report [again] about further developments in our discussions [with biodiesel stakeholders], but I believe it won't take much longer," he said on Wednesday.
The revision is for Presidential Regulation No.61/2015 on the funding of crude palm oil.
Since early 2016, the government has made B20 mandatory for certain businesses in return for incentives – which largely take the form of subsidies to keep the price of biodiesel at relatively the same level as that of fossil-based fuel.
However, these incentives only apply to the public service obligation (PSO) sector, which uses biodiesel from state-own energy firm Pertamina and private fuel distributor PT AKR Corporindo.
Darmin's statement came after a coordination meeting for biodiesel was held for a second time this month. Attendees at Wednesday's meeting included officials from the Energy and Mineral Resources Ministry, Biodiesel Producers Association (Aprobi) and crude palm oil producers.
Dadan Kusdiana, the Energy and Mineral Resources Ministry's special advisor for natural resources, told the press after the event that among the larger changes in the regulation involved the legal basis for incentives for non-PSO businesses, such as those in mining and transportation.
"Other than that, the regulation will stipulate a guideline for oil palm replanting," he said adding that the issuance would not take much longer, as the revision was currently being approved by related ministries and would then be sent to the President. (dmr)
Topics :
Join the discussions