Rescue team retrieves dead hiker from Mt. Rinjani
Gemma Holliani Cahya

The Jakarta Post
Jakarta |

Tue, July 31, 2018

| 11:04 am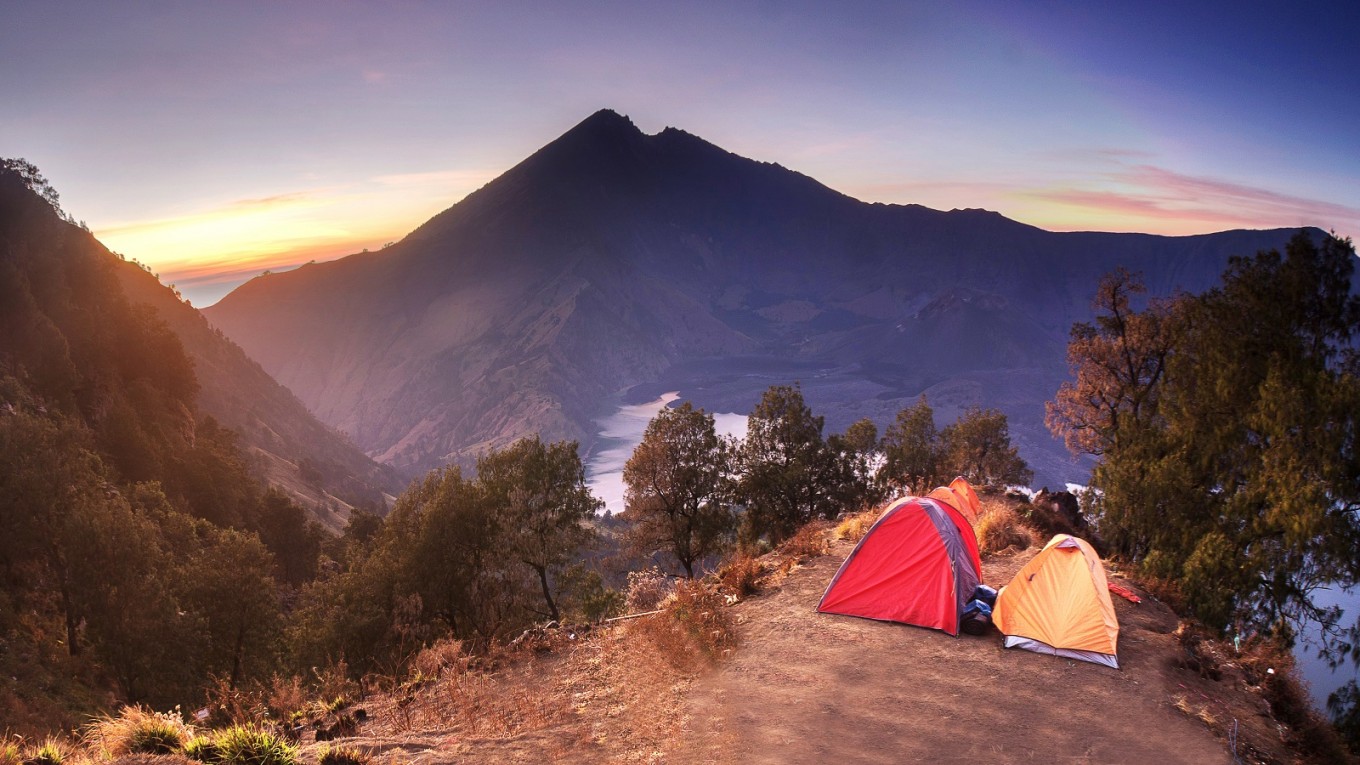 Tents on the rim of Mount Rinjani, one of Indonesia's geoparks. Four geoparks in Indonesia are listed as UNESCO Global Geoparks, but improvements are still needed. (Shutterstock/Nasrul Hisham)
On Tuesday, a joint search and rescue team who began their rescue operation on Mount Rinjani, West Nusa Tenggara on Monday morning, found six hikers and the body of Muhammad Ainul Taksin, 26, a hiker from Makassar, South Sulawesi.
Ainul, who died because of a head injury, was among hundreds of hikers on the mountain when the magnitude 6.4 earthquake hit the island on Sunday morning and triggered landslides in the Mt. Rinjani area.
"The retrieval of Ainul and the other six hikers is still ongoing. We hope they will arrive [at Sembalun village] on Tuesday afternoon," National Disaster and Mitigation Agency spokesperson, Sutopo, said on his official Twitter account on Tuesday morning.
(Read also: Quake death toll climbs to 14, including Malaysian hiker)
As many as 543 other hikers were retrieved from the mountain during the rescue operation, including 189 foreigners, 173 Indonesians, 31 guides and 150 porters, and taken to Sembalun village, an entry point to the volcano on Monday.
"All of them are in a good condition," Sutopo said.
Head of the Mount Rinjani National Park management agency, Sudiono, told The Jakarta Post on Monday that the rescue team was focusing on two locations on Mt. Rinjani, where most of the climbers were located: Sembalun trek KM 10 and the Batu Ceper area.
"We are focusing there first. Once we have finished, the team will comb the mountain once again, because when the earthquake struck some of the hikers might have panicked and scattered to various spots on the mountain," he said.
Join the discussions