DPD speaker in hot seat for calling Constitutional Court 'stupid'
Marguerite Afra Sapiie and Nurul Fitri Ramadhai

The Jakarta Post
Jakarta |

Thu, August 2, 2018

| 03:21 pm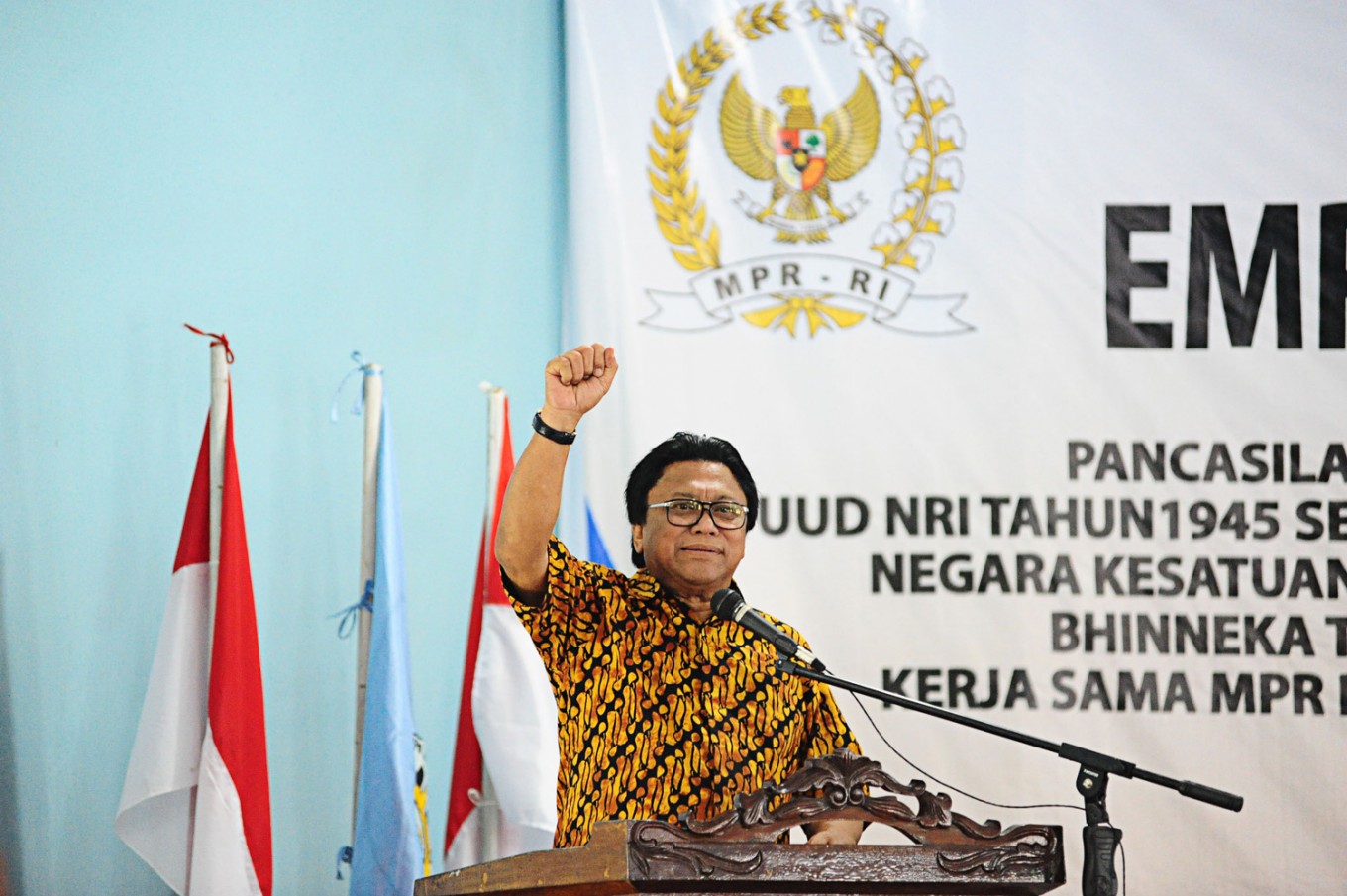 Hanura Party chairman Oesman Sapta Odang is elected on Apr. 4, 2017 as the new speaker of the Regional Representatives Council (DPD). (Antara/Jessica Helena Wuysang)
Regional Representatives Council (DPD) Speaker Oesman Sapta Odang has come under fire after calling the Constitutional Court "stupid" in a controversial statement made live on television regarding the court's recent ruling on DPD senator candidacy.
The Constitutional Court, the court of final and binding arbitration in determining the constitutional validity of the nation's laws and which issues decisions on electoral disputes, recently issued a ruling that bans political party members from running as a DPD candidate in the 2019 legislative election.
During a Kompas TV talk show that was broadcast live on July 26, Oesman, who is also the Hanura Party chairman, appeared to be irritated during a discussion on the polemic surrounding the ruling, and quipped that "the MK [Constitutional Court] is stupid".
On Tuesday, July 31, the Constitutional Court sent a legal notice to Oesman following a meeting the court's nine justices held on Monday, during which they watched and reviewed a recording of the Kompas TV talk show.
"The Constitutional Court has concluded that [Oesman's] statement can be deemed an action that insults the honor, authority and dignity of the [court] and its justices," said Constitutional Court secretary-general Guntur M. Hamzah.
On Wednesday, Oesman still seemed reluctant to apologize to the court, saying that the court should be the one to initiate a meeting to discuss the matter.
"I can [ask for] apology. There's no problem with that," Oesman said. "However, as the DPD speaker, I must uphold the interests of the people, particularly those who live in the regions."
Join the discussions