Jojo frenzy sparks debate over women's sexuality
Dyaning Pangestika

The Jakarta Post
Jakarta |

Sat, September 1, 2018

| 10:03 am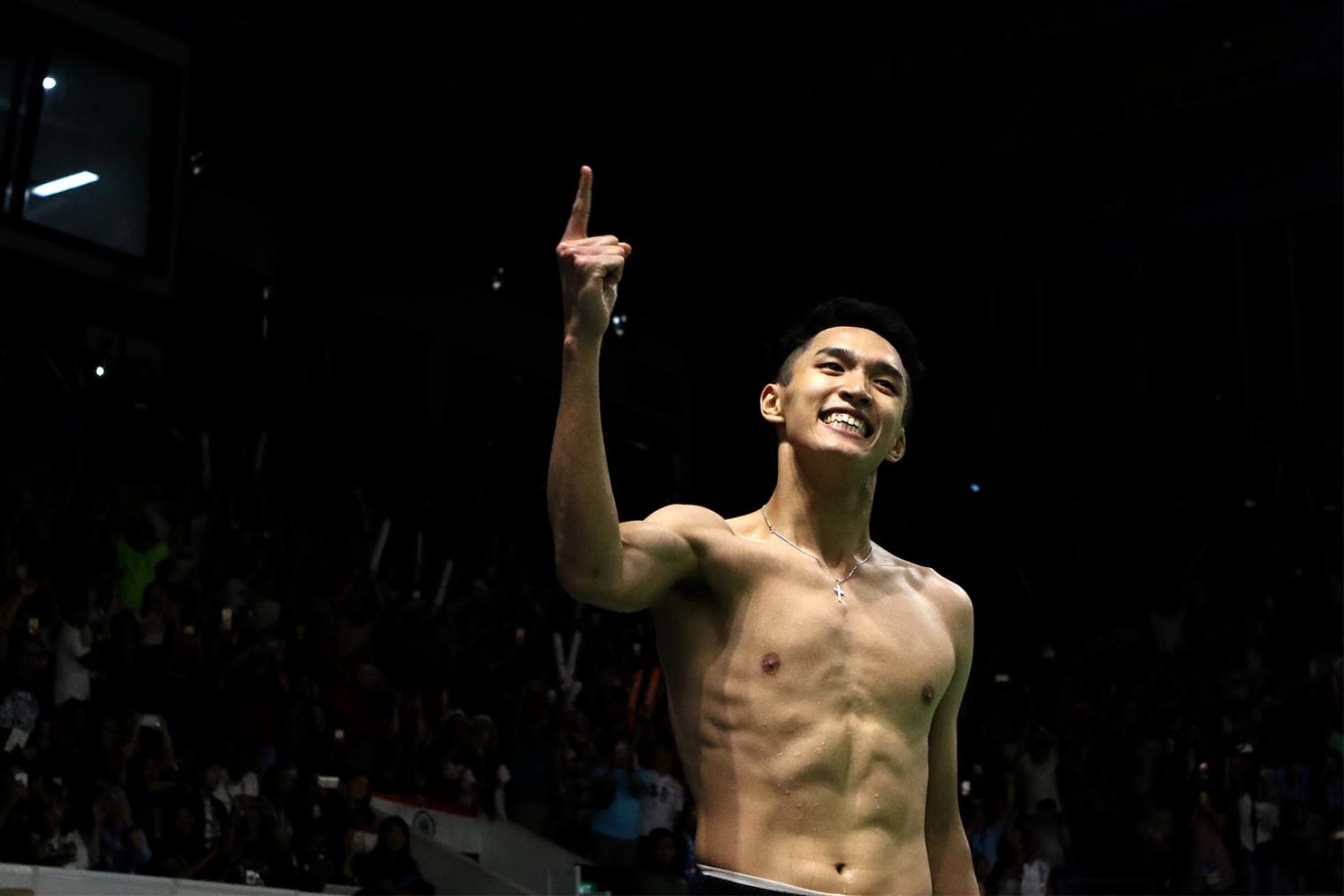 Indonesian shuttler Jonatan Christie celebrates after winning a gold medal in men's singles badminton at Istora in Senayan, Jakarta on Tuesday. (JP/Seto Wardhana)
Indonesian badminton sensation Jonatan "Jojo" Christie's celebratory gesture of removing his shirt at the Asian Games has sparked debate among women, in particular his new fans and feminists concerned that the public's infatuation with Jojo's athletic physique is inappropriate and counterproductive to the gender equality movement.
Twenty-year-old Jojo, who is now ranked 15 in the world, has garnered many compliments during the Games, but not only for his surprise victory in the men's singles final.
His public display of skin has sparked a social media frenzy, with his newly won mostly female fans expressing their sexual desire and infatuation with him on social media. Jojo removed his shirt after defeating Japanese shuttler Kenta Nishimoto in the semifinal on Monday, and again after Wednesday's final against Chinese Taipei's Chou Tien Chen. Some social media users have described the gesture as "perfect fan service."
Others have made more vulgar remarks, saying that the sight of Jojo's muscular body had "warmed my uterus" or even "got me pregnant" on their Twitter and Instagram accounts. Several users even asked Jojo to take off his pants along with his shirt next time in the comment section of his personal Instagram account, @jonatanchristieofficial.
It is unusual for such comments to be made publicly, particularly in a predominantly Muslim country that has become increasingly conservative in recent times.
In response, Jojo said he never expected his spontaneous gesture to amuse people so much.
"I did it out of relief after overcoming extreme pressure [..] But I do mind if it [his topless picture] is used inappropriately," Jojo said on Thursday.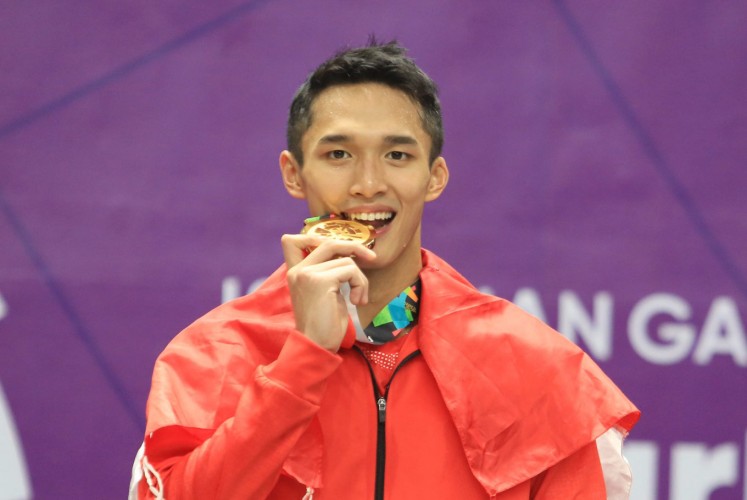 Jonatan Christie (JP/Seto Wardhana)
It was not long, however, before the Jojo frenzy generated criticism, including from selfproclaimed feminists who equated the vulgar remarks made about Jojo's physical appearance to sexual harassment, as well as from conservative women who deemed such behavior inappropriate and undignified. Some women lamented the comments, saying they were counterproductive to the gender equality movement that has fought against degrading attitudes toward women.
"Honestly, it is very disturbing because minors can also access Instagram [and read the comments]. What would happen if they stumbled across such remarks?" Anggia Pithaloka, a 22-year-old graduate student from Bandung, West Java, said on Friday.
Women's rights activist Tunggal Pawestri said the answer to the debate over whether the vulgar comments constituted sexual harassment could not be simplified to a mere yes or no.
Tunggal said there were different standards in the way Indonesians perceived women who expressed their sexual desire in public spaces compared to men who did the same thing.
"Society thinks it is natural for men to express themselves publicly because of the persistent stereotype in our society that men are active, while women are perceived as passive," she told The Jakarta Post on Friday.
Furthermore, Tunggal said that people needed to understand the imbalance in power relations between men and women, which translated to the high prevalence of sexual harassment against women, by men.
"However, the internet makes it possible for women to express their [sexual] desires publicly [and] it creates an illusion that everyone has equal power relations. [So] is it possible for women to sexually harass and objectify men? The answer is yes, it is possible. However, we should not simplify the case because it will divert us from the root of all evil: sexism and misogyny, which have become stronger in our society," she said.
Join the discussions