Malang Council loses 41 of 45 members to KPK detention
Kharishar Kahfi

The Jakarta Post
Jakarta |

Tue, September 4, 2018

| 07:35 am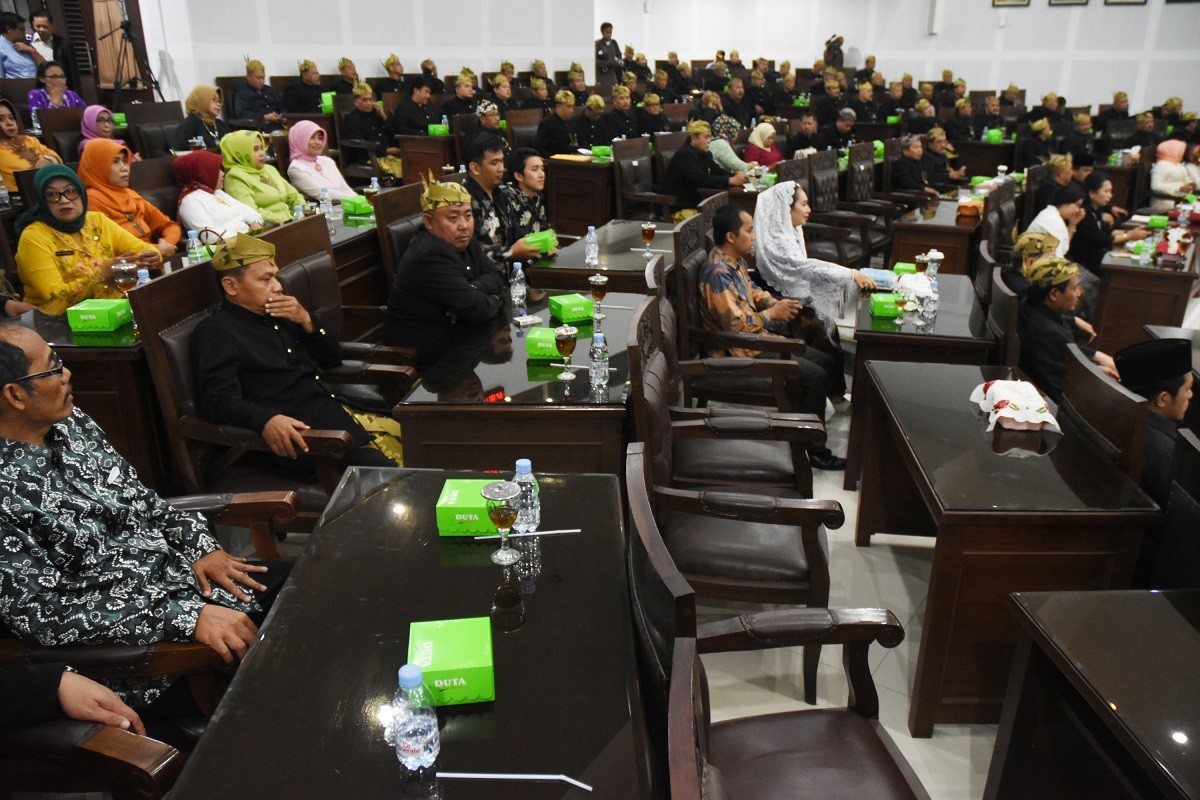 Many seats at Malang Council plenary meeting on April 2, are empty after 18 councilors are named suspects by Corruption Eradication Commission in an alleged bribery case. (JP/Aman Rochman)
The Corruption Eradication Commission (KPK) has named another 22 Malang City Council members in East Java as suspects in an alleged bribery case related to the city's budget deliberation for the 2015 budget year, with the result that more than 90 percent of the council members have now been implicated in the graft case.
During a press briefing on Monday, KPK deputy chairwoman Basaria Panjaitan said the councillors were suspected of accepting unlawful gifts from former Malang mayor Mochamad Anton regarding the deliberation.
"Investigators have obtained sufficient evidence and witness testimony that each of the 22 suspects accepted gratuities of between Rp 12.5 million [US$842] and 50 million," Basaria said.
Five Indonesian Democratic Party of Struggle (PDI-P) councilors have been implicated, the highest number, followed by the Gerindra Party and the Prosperous Justice Party (PKS) with three council members each.
The KPK's latest move is the third such time it has named members of Malang's executive and legislative institutions suspects in the graft case. The first was in August last year, when graft busters arrested Malang City Council speaker M. Arief Wicaksono for allegedly accepting bribe money from Malang Public Works, Housing and Building Supervisory Agency head Jarot Edy Sulistyono.
The second time was in March, when the antigraft body named former mayor Anton, who was seeking reelection in this year's election, and 18 councillors as suspects.
Jarot allegedly gave Rp 700 million to Arief to speed up the revision of the 2015 city budget, Anton later allegedly gave Rp 600 million of the money to Anton to be distributed to other councillors.
While Jarot and Arief have been found guilty in the case, Anton is currently facing a prosecutors' sentence demand of three years' imprisonment, Rp 200 million in fines as well as a revocation of his political rights for four years after serving the sentence.
Basaria said the case showed that corruption could be engaged in en masse involving regional heads along with subordinates and local councillors.
In total, 41 of 45 Malang city council members have been implicated in the graft case, which raises concerns as to whether it will disrupt the continuity of the local government, as the council cannot reach the quorum of 50 percent plus one at a meeting.
Responding to the issue, the Home Minister Tjahjo Kumolo said, as reported by kompas.com, that he would "issue a ministerial discretion to prevent the government from not functioning." (evi)
Topics :
Join the discussions