Indonesian consumers most optimistic globally: Survey
News Desk

The Jakarta Post
Jakarta |

Thu, September 6, 2018

| 11:39 am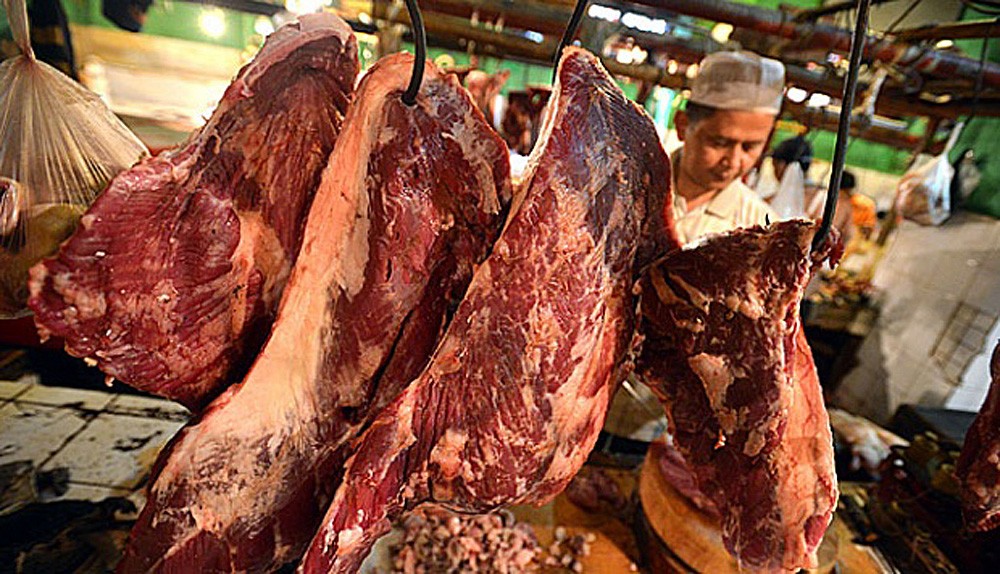 A meat vendor serves customers at a market in Jakarta in this undated photograph. (Tempo/Tony Hartawan)
The Consumer Confidence Index (CCI) of Indonesia remains stable with 127 percentage points (PP) in the second quarter of 2018, the same as the previous quarter, according to a Conference Board Global Consumer Confidence survey, in collaboration with Nielsen.
With the CCI at 127 percentage points, Indonesian consumers were the most optimistic globally, according to a press release issued by Nielsen on Wednesday.
The survey revealed the 10 most optimistic countries -- Indonesia ( 127 ), the Philippines ( 127 ), India ( 124 ), the United States ( 123 ), Vietnam ( 120 ), Denmark ( 118 ), Malaysia ( 117 ), the United Arab Emirates ( 116 ), Pakistan ( 115 ) and China ( 113 ).
The press release showed that the CCI was driven by consumer perception about local job prospects, personal finances and intention/readiness to spend. For Indonesia, those drivers were relatively stable in the second quarter.
The survey found that 71 percent of Indonesian online consumers have a positive perception on future job prospects, which was the same as the previous quarter. About 63 percent of consumers said they intended to spend, a slight increase from 62 percent in the first quarter.
Meanwhile, 82 percent of consumers have a perception of the state of their personal finances, a slight decrease from 85 percent in the previous quarter.
The survey also showed that most Indonesian consumers saved their spare cash.
In the second quarter, more than half (66 percent) of consumers chose to allocate their spare cash for savings, this figure increased from the previous quarter (65 percent), 46 percent chose to use it for holidays/vacations and 31 percent chose to buy high-tech gadgets. (bbn)
Topics :
Join the discussions