Belgian art star Jan Fabre accused of sexual harassment
News Desk

Agence France-Presse
Brussels, Belgium |

Thu, September 13, 2018

| 05:15 pm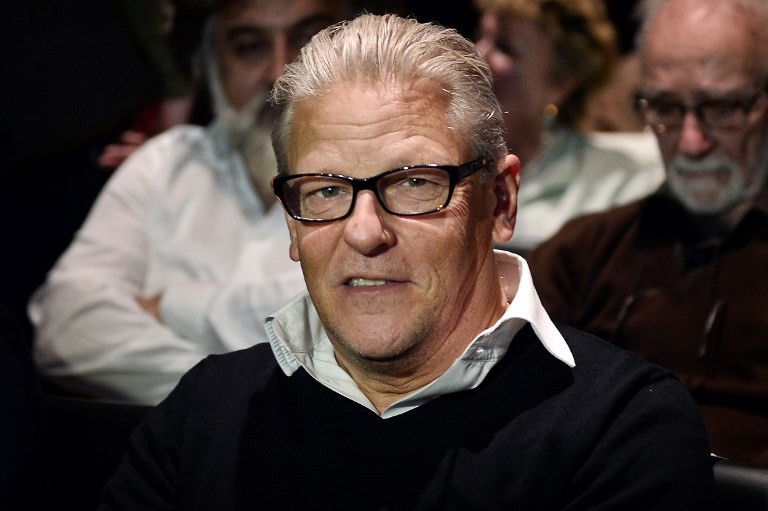 Renowned Belgian multidisciplinary artist, stage director, choreographer and newly appointed artistic director of the annual Athens and Epidaurus Festival Jan Fabre looks on during a press conference at Athens Acropolis museum to present the festival's program. Twenty dancers for Belgian choreographer Jan Fabre alleged they had suffered years of humiliation and sexual harassment on September 13, 2018, as the #Metoo movement arrived in the highest spheres of the avant-garde. Fabre is one of Europe's most celebrated and controversial artists, a marquee name at arts festivals worldwide who has called his dancers (AFP/Louisa Gouliamaki)
Twenty dancers for Belgian choreographer Jan Fabre alleged they had suffered years of humiliation and sexual harassment Thursday, as the #Metoo movement arrived in the highest spheres of the avant-garde.
Fabre is one of Europe's most celebrated and controversial artists, a marquee name at arts festivals worldwide who has called his dancers "warriors of beauty" due the physical challenge of performing his work.
But, in a letter to Dutch-language art magazine rekto:verso, the former employees described a toxic work environment where "humilation was our daily bread."
The letter alleges several acts of humiliation and sexual intimidation, including "semi-secret" photographic sessions in which dancers were singled out with offers of money and urged to take drugs to "feel more free".
"After the photo shoot and after having rejected his approaches, I felt horrible and I was upset," a dancer is quoted as saying in the letter.
Performers who refused Fabre's approaches saw their roles limited and received a special dose of humiliation or manipulation, the letter said.
Fabre is also accused of humiliating women during rehearsals with "painful and often openly sexist criticism".
The letter was signed by eight named artists, the rest of the signatories remaining anonymous.
The signatories said the testimony comes because attempts for dialogue with Fabre within his Troubleyn company never went anywhere.
The signatories were also offended by a television interview in which the artist claimed that he never saw problems with offensive sexual behaviour during his forty-year career.
But the letter alleges at least six employees quit his troupe withing a single two year period for this very reason, the letter said.
Fabre and the Troubleyn company denied the criticisms, also on the rekto:verso website: "We deplore this attack through the media, because this is an unfair public trial."
"During an artistic process you sometimes come across sensitive terrain: what can be done for one actor or dancer is not possible for the other," the response said.
Fabre is a member the so-called "Flemish Wave" that took the European art scene by storm in the 1980s with avant-garde stagings of original and classic works.
Topics :
Join the discussions