Jokowi defends government advertisements in theaters
Marguerite Afra Sapiie

The Jakarta Post
Jakarta |

Fri, September 14, 2018

| 06:00 pm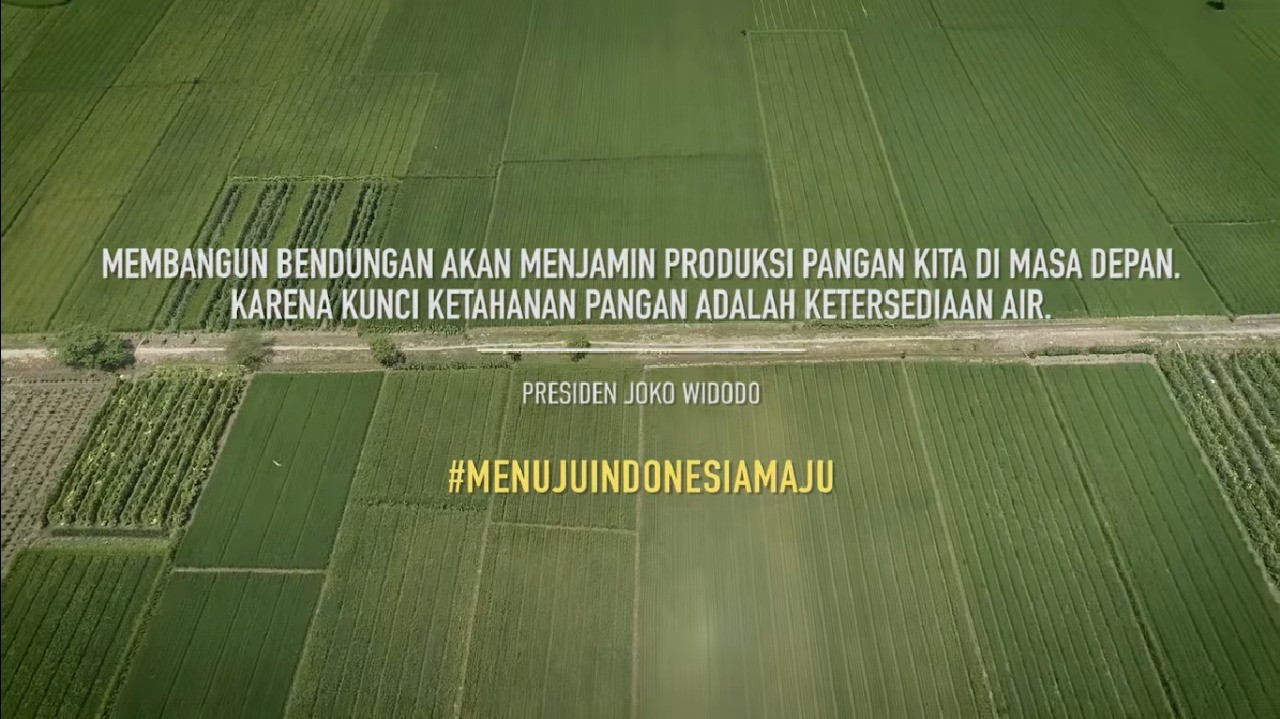 A three-minute commercial shows footage of 65 newly built dams and reservoirs throughout the country, as well as a testimony from a farmer who says he is grateful for the projects because they helped him and other farmers to continuously plant their crops without having to wait for the rainy season. (Youtube/Presiden Joko Widodo)
President Joko "Jokowi" Widodo has spoken up about controversy surrounding public service commercials featuring his accomplishments that have been broadcast in cinemas, saying that it is the job of the government to disseminate information.
He defended on Friday commercials about his administration's progress in development after they sparked complaints from the opposition and some moviegoers.
Jokowi said informing the public about the country's development progress through various mediums, such as YouTube and on television, was the task of the Communications and Information Ministry as mandated by the law.
"In the past, it was the information minister who explained [government programs], so should [the current government] stay silent then?" Jokowi told reporters while briefly covering his lips to illustrate his point.
A three-minute commercial, which was broadcasted in cinemas and shows footage of 65 newly built dams and reservoirs across the country as well as a testimony from a farmer who says he is grateful for the projects, recently stirred debates among the public.
Jokowi's political opponents said the ads looked more like a campaign for the incumbent, who is seeking reelection in 2019, than mere public service announcements.
When asked about the accusation, Jokowi said the ministry had been disseminating the information through such mediums for the last four years.
"The public needs to receive as much information as possible on [government programs], such as which ones have finished, which ones are still in progress and which ones are planned to be carried out," Jokowi said. "We want to deliver information as it is."
The ministry also defended the commercials, saying they were part of the ministry's job as stipulated in the 2008 law on state ministries to disseminate information on government achievements. The planning process for the ads, which were financed by the ministry's budget, began in mid-2017. (ahw)
Join the discussions