China's Belt and Road poses 'myriad of risks'
Dewanti A. Wardhani

The Jakarta Post
Hong Kong |

Tue, October 30, 2018

| 08:29 am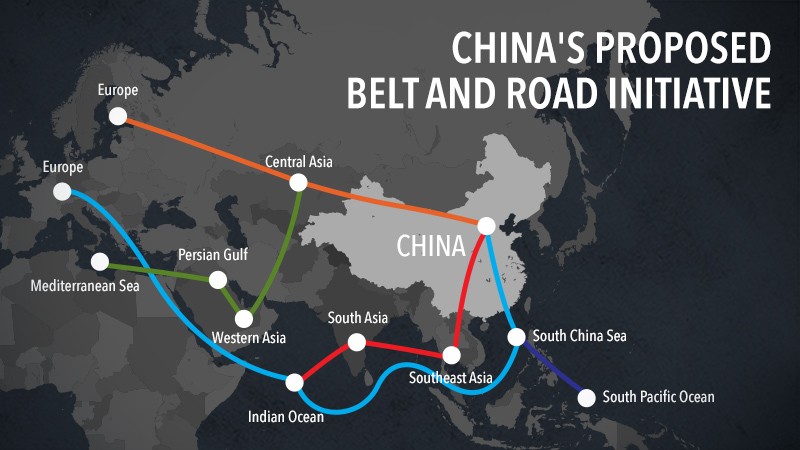 China's proposed Belt and Road Initiative. (China Daily/File)
Legal experts have warned that the large scale of China's Belt and Road Initiative (BRI) poses risks for parties involved in the program's many projects in some 70 jurisdictions across the world.

Kim Rooney, an international arbitrator, barrister and accredited mediator based in Hong Kong, said at a panel discussion during the Hong Kong Arbitration Week (HKAW) that risks included both those that were country specific and project specific.

"There are a myriad of risks, both country specific and project specific, from payment, legal framework, political, land use, labor, tax, currency controls, sovereign immunity, contract model, environmental and even corruption and fraud because of the high volume of investment," Rooney said during the discussion on Monday.

China's ambitious Belt and Road Initiative involves investment and infrastructure projects in dozens of countries across Asia, Europe and Africa. China also has a number of BRI projects in Indonesia, such as the development of hydropower plants.

Rooney explained that, for example, domestic political developments in a country where a BRI project was being undertaken may negatively affect the project.

An example is Malaysia, which recently reelected Prime Minister Mahathir Mohamad, who decided to discontinue a number of Chinese-funded projects — such as a US$20 billion railway that would have connected Malaysia to Thailand and the construction of gas pipelines worth $2.3 billion — months after taking office.

Rory McAlpine, a partner at law firm Skadden for international litigation and arbitration, said the BRI was especially risky because of the absence of an overarching convention to define and deal with disputes arising from the projects.

"There is therefore a dispute resolution vacuum," McAlpine said at the discussion.
Join the discussions